Good Tips to Improve your Game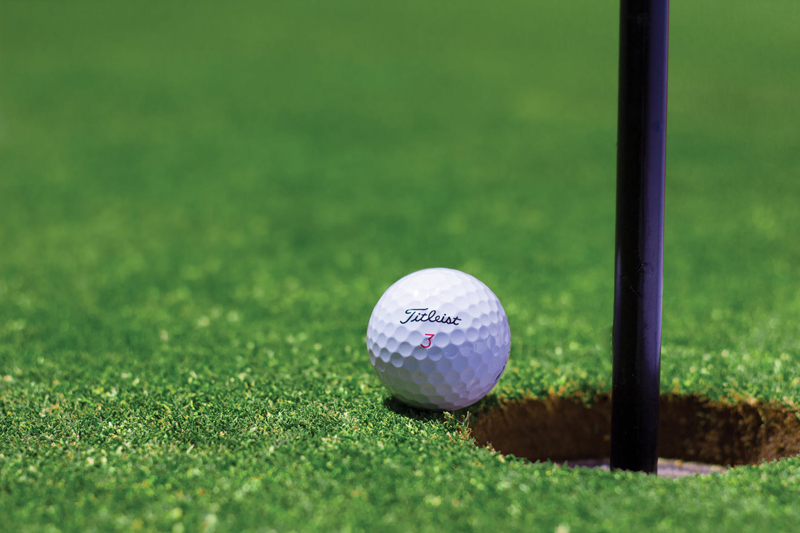 In this months Golf for Women magazine there are several good golfing tips that should help you improve your golf game. Whether you are a 100, 90 or 80 shooter you will find some good helps with this article.

If you shoot regularly in the 100's it suggest to simplify your set up on approach chip shots. It states that high scoring golfers have a tendency to play the ball too far forward in their stance. On this page they give photographs of how to use the "V" formation with your feet. They suggested to use this with your approach pitch shots. It suggests forming a "V" with your feet. With your pitching wedge center the ball in the center of this "V". If your pitch is to be a standard pitch move both feet equally apart so ball remains in center. For a medium soft pitch move your left foot forward and right foot back. If you want a high shot move your right foot back so the ball is forward in your stand and the club will catch the ball on the up swing.

In this section also for the 100 golfer to strengthen your grip moving those "V's" of your grip to both point to your right shoulder. This strong grip will force your hands to turn more and rotate your forearms on the forward swing. This helps your clubface to straighten on contact with the ball and your shots will create straight and longer tee shots.

On the 90's shooter it creates information on how to boost your power. This type of player will be looking for ways to increase their power to get longer and straighter shots to reach the greens in fewer strokes. It suggest to gain more distance make sure you rotate your body midsection through the shot. Your weight must finish on your left side and suggests your thighs must finish close together. This creates a small inverted "V" from the knee down. This will help to improve your balance and gain distance.

Another tip for the 90's player is to keep the toe of your right foot and show the cleats of the bottom of your shoes at the finish of your golf shot. The laces should be pointing towards the target. This shows you finished your shot in balance and your weight fully on the left side. If you think cleats up it will give you the proper turn and better distance.

With the 80's shooter they need to improve and create lag time. This means she need work on the approach shots to get the ball close to the flagstick. It says this golfer needs to hit the ball first then the turf as this will create more backspin on the ball for better distance and control. To do this you need to keep the club head lagging behind your hands on the downswing. Again they are suggesting the "V" by your left arm and the club shaft and maintaining this as long as possible before striking the ball. Keeping the wrists cocked longer as the club is descending into the ball at impact will create crisper and cleaner golf shots.

There is a drill for the 80's shooter to practice to get this lag time in their swing. It shows a cone or your golf bag places behind you a club length away. To practice this lag swing without a ball you will get the feel of the proper way to swing. After achieving this lag time routine start with a ball and swing 50 percent power then build up to full speed. When you practice think about driving the butt ends of the club into the ball.

Bonus tips for the 80 shooter is to check just where the pin is located on the green and if it is tucked in a corner aim for the center and you will hit more greens per round. Another suggestion on the down swing, keep your right thumb pointing to your right shoulder for as long as possible.

I felt these suggestions were all good and I felt I could use many of the "V" especially on the approach chip shots. The "V" of the follow through for the 90's golfer also is something I want to work on. It may be some time before I try the "V" for the 80's golfer but it sure will be something I will remember and work on as I improve my game. I felt these suggestions were something any golfer may want to use to help lower their scores.

You Should Also Read:
Golf for Women magazine


Related Articles
Editor's Picks Articles
Top Ten Articles
Previous Features
Site Map





Content copyright © 2022 by Letta Meinen. All rights reserved.
This content was written by Letta Meinen. If you wish to use this content in any manner, you need written permission. Contact Sandy Eggers for details.