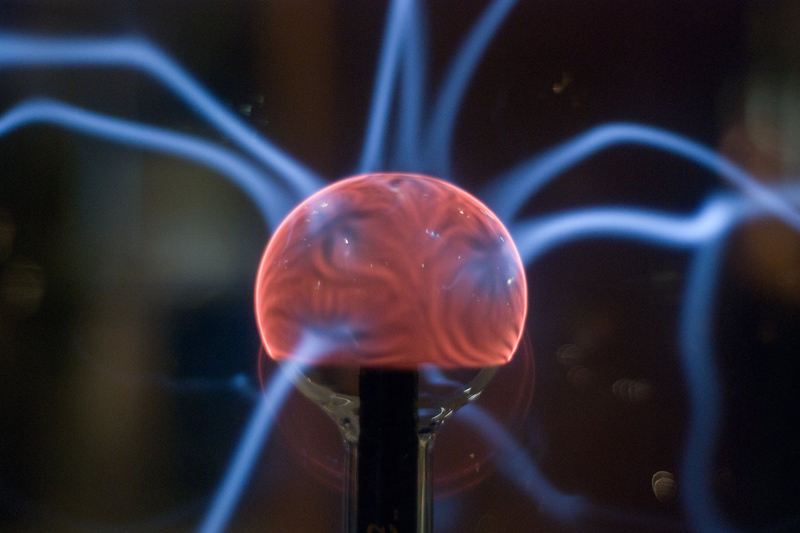 The biggest news of the year in scifi TV has been the success and buzz surrounding "Battlestar Galactica." Before the new season, Entertainment Weekly ran an article calling the SciFi Channel show the best drama you've never seen. Despite this, once again, the series was recently shunned by the Golden Globes. Is it the title? The setting? The genre? We're not sure. Ratings have seemed a little lackluster lately, but a move to Sunday nights on January 21 should help "Battlestar Galactica." The current plotline, which features the Cylons and the humans racing to Earth, turns the tables on the war and features a lot of fine character development among both humans and Cylons. We hear that in the near future the crew can expect some big losses, so keep tuning in.

We lost "Surface" and "Stargate SG-1," among others, but the fall season brought us two new surprise scifi hits: CBS's "Jericho" and NBC's "Heroes." Anyone who watches "Jericho" can tell exactly where all its influences are--it's derivative, but the drama is not the less compelling for all that. And I'm not sure why everyone continues to want to nuke my hometown (this editor grew up in Lawrence, Kansas, setting also of the '80s TV movie sensation "The Day After"), but despite being called "Lost" without the skimpy clothing "Jericho" is doing well.

"Heroes" gets a lot of criticism for its stereotypical roles of the two main female characters--cheerleader and prostitute--but it's a big hit for NBC and that's great news for us. Though the series has some problems with writing and pace, it still keeps us coming back for more because we like most of the characters (who here doesn't think Hiro is great?) and want to see what happens.

"Day Break" and some of the other shows we were looking forward to didn't do as well as hoped. However, we are able to catch more and more repeats of classics like "Star Trek" all the time--and DVD boxed sets have let us discover or revisit old series we loved, such as "The Adventures of Brisco County Jr." We've also got the second season of the new "Doctor Who" airing just before "Battlestar Galactica," which may not get the same amount of buzz but still has a very loyal cult following. And the SciFi Channel, although many of its original series (let's face it) may not have quite the same level of quality as "Battlestar Galactica," keeps churning out new and interesting offerings for people like us. So do channels like The Cartoon Network (if you like that sort of thing, and I do!), so there's always something for us to watch.

Although this year's crop of shows might never turn out to be as influential or groundbreaking as "The X-Files" over the long term, we know that Hollywood thrives on imitation. So hopefully next fall we'll see some more stuff we like. Meanwhile, there's plenty to see and get addicted to--and not enough time to watch it all!

Happy holidays! We'll see you next year here at bellaonline.com. Let us know what you're watching in our forums. We'd love to hear from you!
You Should Also Read:
CBS.com
SciFi Channel
NBC.com


Related Articles
Editor's Picks Articles
Top Ten Articles
Previous Features
Site Map





Content copyright © 2022 by Helen Angela Lee. All rights reserved.
This content was written by Helen Angela Lee. If you wish to use this content in any manner, you need written permission. Contact Helen Angela Lee for details.