What Not To Do In Backyard Ball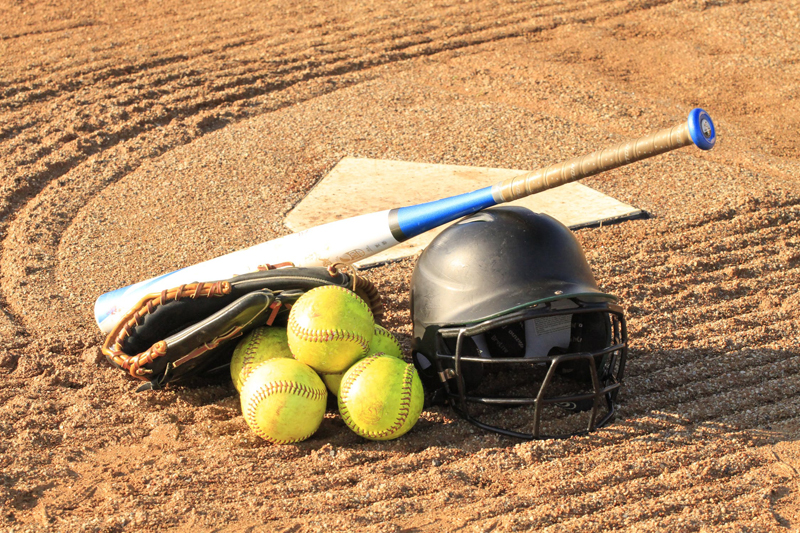 This weekend was particularly nice outside in Northeastern Ohio. My son turned 23 yesterday and along with his wife (who was a former fast pitch pitcher), wanted to play some softball. I am a former softball player and don't have to be asked twice to play. My daughter is currently playing at the high-school level on her school's junior varsity team and also loves to play. Although we were able to gather two people to play with us for a short amount of time, there were essentially just five of us. However, we were determined to play. It was more like a softball practice instead of a game, since there were so few of us, but that only made us even more determined. We had more ground to cover and further to run to field the ball. I can't remember ever playing backyard softball and not playing with my whole body, heart and soul. Everyone involved did the same. We worried about aches and pains later. Now, as a mother, mentor, and softball host, I can tell others what not to do.

We went to the park fully prepared with all our gear. The only thing we didn't have was batting helmets. My daughter-in-law brought one because she insisted on pitching to only someone who had their head protected. Other than the one batting helmet, we wore nothing in the way of softball equipment except our mitts. After our pitcher got tired, we played slow pitch and everyone pitched. It was very casual and we just took turns hitting until the batter or pitcher got tired.

The first injury occurred when my daughter, my husband and I were warming up. As our arms loosened up, we threw harder and increased the distance between us. After about twenty minutes of throwing, my daughter held her mitt up to catch a ball coming towards her at about chin level. Her mitt was about an inch too low and the ball hit the edge of the top of her mitt and then bounced off her left eyebrow. She was not wearing a facemask.

The second injury occurred when my son was batting. His wife, who was pitching, came from a whole family of fast pitch players and coaches. She wanted him to hit at least one ball off her that was pitched fast. He preferred slow pitch. They compromised and she threw him a couple of her fastest fast pitches, the last one hitting him on the back of his right calf. He tried jumping out of the way but only managed to end up with a softball-shaped bruise.

The third injury of the day occurred when my husband was catching. He stood instead of squatting down. He turned his head for only a second and a ball, missed by the batter, hit him in the groin. He was wearing no catcher's protective gear. He said the hit really hurt and he could even feel the laces on the softball.

The fourth injury occurred when my six-foot-five-inch son was pitching. His sister was batting and trying out a new bat. She hit quite a few balls over the heads of my husband and me, in left field. She was very happy with this bat and finally hit a line drive into the calf of her pitching brother. He hit the dirt and we decided this was a good time to take a break. He walked to the bleachers for a bottle of water with a goose egg already rising on his left calf, matching the bruise he already had on his right. He was wearing shorts and nothing to protect his legs.

The fifth and final injury occurred when I was pitching to my incredibly tall son. He was using his wife's good bat and she told him she would kill him if he broke it. (Earlier, when he hit a ball, the end of one of my bats flew off when he was using it.) He proceeded to only half swing, gently hitting the balls down the third base line. After hitting a few this way, he was warmed up and really wanted to clobber the ball. He hit a line drive right into the side of my right knee. I saw stars but didn't let on that it hurt because I didn't want him to feel bad. I did not have on any knee or leg protection while pitching.

After I hobbled off the field, we had been "playing" for about four and a half hours. We realized that our injuries could have been worse. Although we were all experienced players, we knew in the back of our minds that safety comes first and that the reason we had fun was because no one got seriously hurt. The next time we play, we will be sure to wear all of our gear. We had a great time but we definitely want to do it again soon. The only way we can be sure we have the ability to get back out there, every time is to play safe.

This site needs an editor - click to learn more!


Related Articles
Editor's Picks Articles
Top Ten Articles
Previous Features
Site Map





Content copyright © 2022 by Traci Falb. All rights reserved.
This content was written by Traci Falb. If you wish to use this content in any manner, you need written permission. Contact BellaOnline Administration for details.