The Eyes Have It! Do They Really?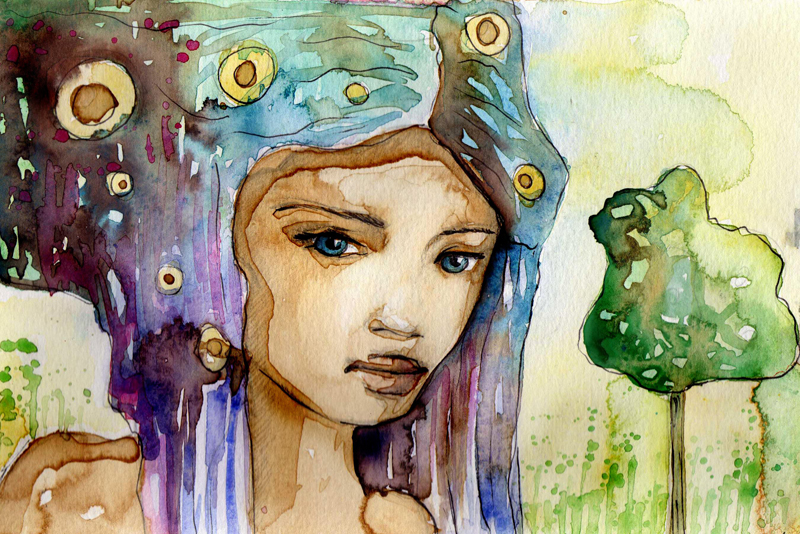 Your face is balanced by your eyes, your nose and your mouth. Your eyes have so much mystique and intrigue until in certain cultures, they'll tell you don't stare into certain peoples eyes.
In the world of beauty, color is often used to enhance the mystique and intrigue of your eyes. As a matter of fact, the money made from the sale of cosmetics just for your eyes is staggering.
Eye shadows, eye liners, mascara, eye brushes, false eye lashes, eyebrow waxing … whew! All of these categories have subcategories. Oh my.
So … for this articles ...
Let's take a look at some basic tips for applying eye shadow.
First rule of thumb is to have a well arched brow. An arched brown sets the frame for your eyes and gives it the illusion of having height. You've seen the eye shadow packs, they typically come in shades of three, light medium and darker tones.
In order to get a good foundation for your shadow, it's best to apply an oil-free foundation or an eye shadow base. This will give your eye area the appearance of an even skin tone. It will also help your shadow last longer on your eye lids. Apply it lightly, you don't want to create lumps from too much foundation.
In the crease of your eye lid using a small brush, apply a darker shade first. It's often referred to as the contour color as well. Work from the inside of your eye, near your nose, outward. You can stop at the mid point of your eye lightening up on the amount or continue to the outer corner towards your temple for a more dramatic look.
You can use a medium shade shadow on half of your lid, moving towards the outer corner or create a thin layer just above the darker layer adding light. The lightest shade will go on top of your lid, just beneath your arched brow, giving the appearance of a lift to your entire eye.
Top your eye with a thin eyeliner for definition and then add your mascara to enhance your lashes.
Note:
If you're going to wear false eye lashes, especially during daytime use, think minimal. There's no need to have a set of lashes so large, you look like you're wearing fans on your eyelids.
The key thing to remember when wearing any type of makeup, is to feel natural and comfortable.
That's it for this week, short sweet and too the point. If you like what you've read, please share it with a friend or two. Don't forget to check out the Ethnic Beauty forum
Dedicated To Your Beauty
Juliette's Website
https://www.nyrajuskincare.com


Related Articles
Editor's Picks Articles
Top Ten Articles
Previous Features
Site Map





Content copyright © 2022 by Juliette Samuel. All rights reserved.
This content was written by Juliette Samuel. If you wish to use this content in any manner, you need written permission. Contact Juliette Samuel for details.