What New in Women's Golf for 2007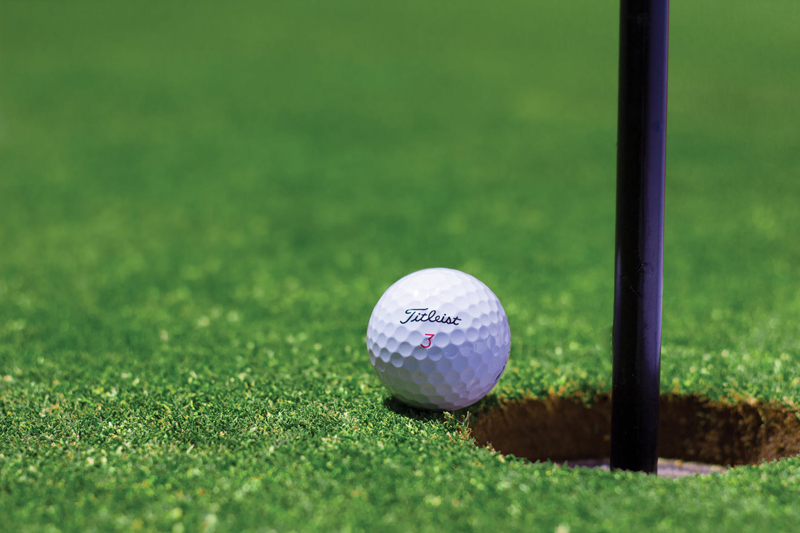 In the latest Golf For Women magazine they have a five page spread on what to look for in The Hot List of players, places, trends, gadgets and fashion for the golfing world. I love this display as it gives you what's hot for the coming year if you want to be in with the crowd. The spread is colorful with new and creative outlook for the coming year from players to what they may be wearing and tools of their trade.

From the Hot Empire builder of Tiger Woods to Super Pricey clubs for a cool $2,000 for a Maruman Golf's majesty Prestigio driver. It suggests the mortgage payment can wait and I can wait as this will not be in my golf bag in the future. From the Hot meltdown of Cameron Diaz club throwing incident in a tantrum to Hot Player of Lorena Ochoa, as they suggest Mexico may have to name a city after her. She had a fabulous year.

I loved the one of Hot Balls titled the Cavewoman Specials as the dainty balls are out and the long flying muscle balls are in. OH! I am surprised because I love my Precept Pearl but then I am just a lowly old lady and not a cavewoman with big muscles. Except sometimes my playing partners think I am on steroids for my long ball shots.

Another Hot Topic is Michelle Wie's career stating that she should stop competing in the men's tournaments and stick to the LPGA Tour that maybe she may win one as she does have potential. This led to Hot Pinup of Natalie Gulbis but with fewer swimsuits and more lifestyle stuff for $17.00 think I will pass on that one.

I enjoy the Hot Apparel from Metallic Golf Shoes, Golf Dresses, Argyle everything, Knee Highs socks, short and sporty Skorts, cool Hot Totes for shoe bags and Hot Contracts of Watches. Another one that caught my eye was the Hot Snacks of Tibetan Gobi Berries that are suppose to taste like dried cherries but give you extra nutrients. Another on Hot boost of energy delivery such as squirtable goos strips that dissolve on your tongue to even candy jelly belly sport beans.

Amongst all these hot items they also include the players of Hot PGA Pro like Camilo Villegas who does a spider man crouch to line up her putts. Hot player Cristie Kerr set a career low and course record score of 61. Karrie Webb becomes the Hot Comeback golfer to win five tournaments this past year. The only Hot Guy in this spread was for Hot TV Guy Nick Faldo as the most sought after TV announcer on The Golf Channel and on CBS Sports. He may have been the least popular player on the PGA but he is making a splash as a TV personality.

These are just a sample of the coming hot things coming up in 2007 so look for a colorful look in our sunglasses, clubs, shoes, dresses down to our cleats. Hope your coming golfing year will be a successful one with lots of pars and birdies. Happy New Year!

You Should Also Read:
Golf for Women


Related Articles
Editor's Picks Articles
Top Ten Articles
Previous Features
Site Map





Content copyright © 2022 by Letta Meinen. All rights reserved.
This content was written by Letta Meinen. If you wish to use this content in any manner, you need written permission. Contact Sandy Eggers for details.