Iron Hill Brewery & Restaurant - Award Winning and Dynamic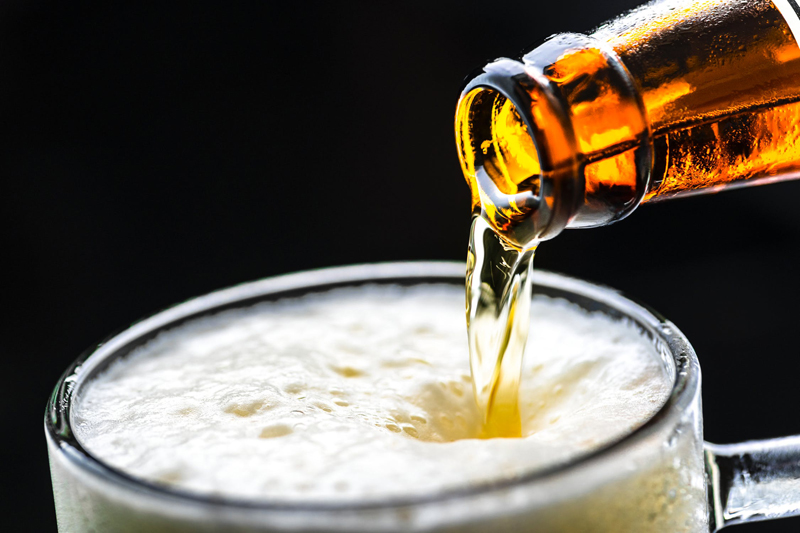 Nothing is so warming to the spirit as a brewpub that is "alive " - one that creates award-winning beer, serves food that arouses the taste-buds, has a well-educated and enthusiastic wait staff, evokes feelings of comfort, and opens the mind of the consumer to endless possibilities. Such a place elicits feelings of loyalty among its patrons. It is invigorating to the soul. It makes you want to return. It is the dynamic heart of Iron Hill Brewery & Restaurant, with six locations in the northeastern section of the USA.


First impressions fill your senses – delightful laughter coming from the bar; visual earthy tones of eggshell, moss green and oyster, framed by the rich, chestnut woods of moderately upscale, comfortable décor; the soft glow of stainless steel, shining from behind impeccably clean glass; aromas of grilled specialties spiced with coriander, basil and pepper; inky Pig Iron Porter sending waves of olfactory catalysts into the air.

In November 1996, Brewers Kevin Finn and Mark Edelson joined forces with restaurateur Kevin Davies to open the first Iron Hill Brewery in Newark, Delaware. Iron Hill seemed an appropriate signature for the new operation, named after the traditional landmark in Delaware where General George Washington, Major General Nathanael Greene and Gilbert du Motier, the Marquis de Lafayette, designed a revolution against Cornwallis' army in August of 1777. As part of the craft beer revolution, Iron Hill Brewery & Restaurant has established itself in six locations in Delaware and Pennsylvania, with plans to establish five more locations by early 2010.

They have built a winning team with such dynamic personalities as Chris Berghaus, General Manager - Newark, Delaware; Larry Horwitz, Head Brewer - North Wales, Pennsylvania; and Clint Wagner, General Manager - North Wales, Pennsylvania. In the same amiable style within the Iron Hill community, all members join in cooperative efforts to share ideas, originally crafted recipes and proprietary information, creating consistency among the varied brewpub locations.

A lively event calendar is a constant at Iron Hill. For those who delight in culinary diversity, beer marries with food during synergistic pairing-dinners that take the connoisseur through a series of delectable appetizers, entrees, and desserts. The Mug Club presents reward certificates to loyal fans and offers the opportunity to stay abreast of seasonal introductions and new creations. Between the six current locations, Iron Hill has won 83 "Best of" Awards, including 30 medals from the World Beer Cup, the Real Ale Festival, and the Great American Beer Festival. As a whole, it also captured the prestigious honor of Large Brewpub of the Year at the 2005 Great American Beer Festival in Denver, Colorado.

For those who savor the complex nuances that develop within well-crafted, aged beer, the award-winning brewers of Iron Hill have created Brewers Reserve, a top-shelf selection of beers from the past 10 years, presented in 750 ml bottles with cork and cage. These include styles designed in the traditions of Belgium, Germany and England and are available at Iron Hill's six regional brewpubs - Wilmington and Newark, Delaware; and Media, West Chester, North Wales and Phoenixville, Pennsylvania.

Beer Fox Recommended Iron Hill Brewers Reserve Beers

Belgian Styles:
The Cannibal – 7.7% ABV - Belgian Style Strong Golden Ale – The golden yellow glow shines like a treasure behind filmy curtains of voile, while a short, bright head spreads spots of lace on the glass. Aromas of melon, orange peel and yeast mix with latent smells of caramel, vanilla and Eastern spices. The mouth fills with fruit, zest, and malty freshness, while the finish is so dry it vanishes into thin air.
2005 Gold Medal – Great American Beer Festival
2006 Silver Medal – World Beer Cup

Abbey Dubbel 2005 – 8% ABV - Belgian Dubbel - In the style of the Trappist monasteries, deep shades of burgundy walnut lay crowned by a creamy head of froth. Wicked, juicy figs, plums and raisins are pushed to center stage by caramel, brown sugar and a distinctive spiciness. These flavors are enhanced by a candi sugar sweetness that balances out with a subtle shadow of alcohol.
2006 Bronze Medal – World Beer Cup

Abbey Tripel 2006 – 10.5% ABV - Belgian classic Tripel – An amber body, tinged in orange sunlight, emits aromas of delicate fruit through a thin head that quickly dissipates, due to the high alcoholic character of the style. Grainy malt and florals mix in balanced simpatico, as velvety sweetness surrounds the tongue. As it dries, it lingers, rests, begs for another go-around, then rises again to re-awaken your senses.
2004 Gold Medal – Great American Beer Festival

German Styles:
Bamberg Style Rauchbier 2005 – 5.5% ABV - Rauchbier - Smoked over Beechwood, earthy smells shoot through the walnut liquid, seeming to rest upon the surface of its lasting, tawny head. Malt, caramel, and toffee are held together by dense smoke, permeating the nose with assertive presence.

English Styles:
Barley Wine 2006 – 10.2% ABV - English Barley Wine Style Ale – Hazy red tones are encircled by a halo on the glass. This must be sign of sainthood, where aromas of cherry, malt and vanilla linger for the pleasures of your olfactory centers. The mouth fills with fullness, echoing seductive fruit and vanilla in the swallow.
Brewed in honor of Iron Hill former brewer, Tom Honsinger of West Chester

Russian Imperial Stout 2005 – Russian Imperial Stout – An obsidian king stands with royal awareness as a thin head of froth spills out onto the surface. Clean aromas permeate the nose, with ever-so-subtle flavors of dark figs and plums lingering in the background. Imported espresso dances in congenial rhythms as a full smoothness stretches across the palate.
2006 Gold Medal – Great American Beer Festival
2006 Bronze Medal – World Beer Cup

Old Ales of Vintage Years – Traditional English Style Old Ale – Dense, hazy brown announces the brew, as spotty lacing glazes the inner glass. Caramel malt, graininess, toffee and complex sweetness merge with a touch of oxidation, making this a superb Old Ale. Mouthfeel is silky, and balance, memorable.
Old Ale 2005 – 7.2% ABV
Old Ale 2004 – 7.2% ABV
2004 Gold Medal – World Beer Cup
Old Ale 2002 – 7.2% ABV

Catch the stardust from this lively collection, and enjoy the fruits of the Iron Hill family of brewpubs.

Cheers!
 
You Should Also Read:
Chris Black & the Falling Rock Tap House
Tapas & Beer - Tasty Food Pairings
Victory Brewing Company - Ten Years of Victorious Beers


Related Articles
Editor's Picks Articles
Top Ten Articles
Previous Features
Site Map





Content copyright © 2023 by Carolyn Smagalski. All rights reserved.
This content was written by Carolyn Smagalski. If you wish to use this content in any manner, you need written permission. Contact Carolyn Smagalski for details.