Hurricanes and Your Family Vacation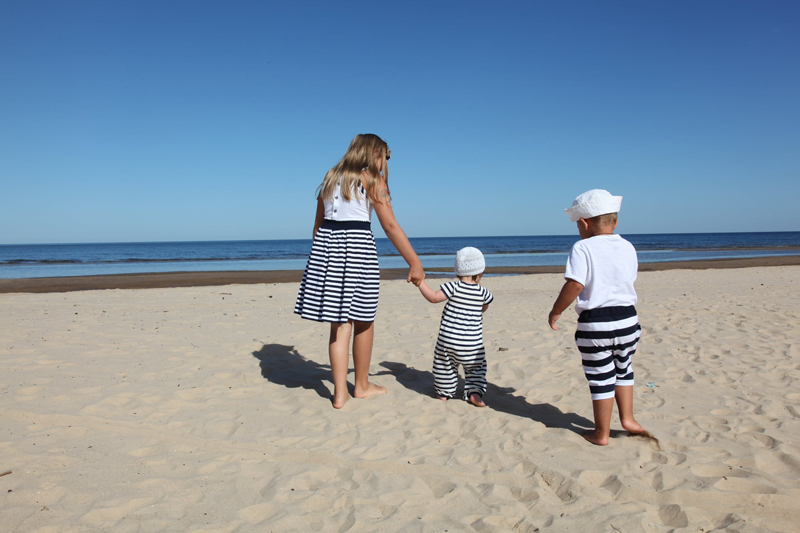 When you are on vacation, a natural disaster may be the last thing on your mind, but if you are traveling to Florida, Mexico or the Caribbean, a natural disaster can hit. Although the prices may be lower during seemingly peak times of the year, consider whether or not the reduced prices in Florida, Mexico or the Caribbean are during hurricane season. Airfares and hotel rates tend to drop during hurricane season, which is also the time of the year when the kids are out of school for the summer in the States.
When is Hurricane Season?
Hurricanes are predicted based on history. These storms are most likely to occur on the East Coast of the United States from May 15 to November 30, according USA Today. The dates are the same, for people who are traveling to Mexico. If you happen to be in Florida near the Gulf of Mexico (Miami) hurricanes are most likely to occur in August and September. Compared to all of the states in the U.S., a hurricane will probably occur in Florida. The National Hurricane Center lists the Deadliest Hurricanes. From 1851 to 2004, the National Hurricane Center reported that Florida had the majority of the major hurricanes, with 35 major hurricanes hitting land. Texas was second highest with 19 hits, followed by Louisiana with 18.
Hurricane Travel Preparation
If you decide to travel during hurricane season, check with the hotel beforehand to find out how the hotel manages guests during hurricanes. You also should take with you phone numbers and addresses for car rental companies and have phone numbers for major airlines on hand, just in case you need to leave. If you are visiting relatives, ask them how they usually handle hurricanes.
Should You Stay or Go?
Remember, you will know about the hurricane a few days before it actually hits your area. Depending on the strength of the hurricane and your ability to leave quickly, it's probably a good idea to leave, being safe rather than sorry. If you plan ahead, you can take your vacation to an area further inland (if you are staying in Florida). Riding out a hurricane is not a good idea. First of all, the restaurants, grocery stores, and other stores for provisions will likely be closed as the hurricane gets closer. The lines will be extremely long before the stores close. If you are asked to evacuate from a hotel, and you choose to stay in the state anyway, you may end staying in a shelter, a local school, perhaps, and sleeping on a hard floor with your family while listening to the storm raging outside. You may or may not have electricity, blankets, a pillow, or other items to make your stay somewhat comfortable. Staying in a shelter during a hurricane is a miserable experience.
Evacuation
Listen to the weather reports on TV or the radio in your room. If the authorities say that you should evacuate, leave immediately. You do not have to scoop up your children, throw your belongings inside your luggage and race to your rental car or the airport shuttle. When an evacuation order is given, you still have a few days before the hurricane hits land, but you need to act quickly and have a clear head. You don't want to end up stuck in traffic or trying to figure out the best route out of town while you are on the road. Remember, you will also need gas if you are driving out, and you will need enough gas to get to your destination! First, check the flights at the airport. See if you can get a flight out. If that seems futile, immediately begin calling the car rental agencies. You and your family can try driving out of the area before the storm hits. Work with the hotel or call AAA for the best routes out of the area. Those of you who are visiting relatives when a hurricane is approaching should consider leaving, even if your family members would prefer to ride out the storm. As Hurricane Irene approached in August 2011, body bags were being ordered in North Carolina for the hold-outs before the storm even hit. The key is to leave as soon as possible, without panicking.
U.S. Mainland Hurricane Strikes
Hurricane Preparation


Related Articles
Editor's Picks Articles
Top Ten Articles
Previous Features
Site Map





Content copyright © 2022 by Claudine Williams. All rights reserved.
This content was written by Claudine Williams. If you wish to use this content in any manner, you need written permission. Contact Tiffiny Spire for details.