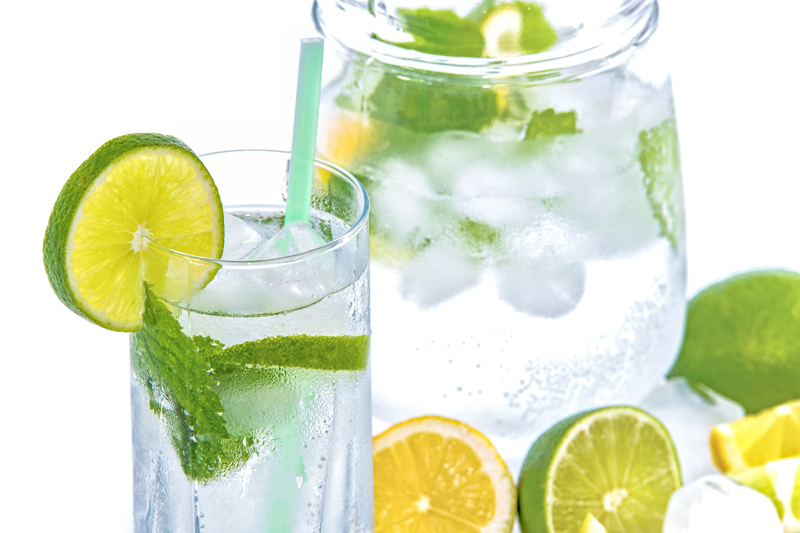 The Super Bowl means home entertainment to millions of people all over the country. Its a time to get together, cheer your favorite team with friends and family. It's also time to put on a great spread for half time or, all during the game. I have collected some really delicious recipes and menu ideas for you. So, join me as we get ready for a kick off that will be a touchdown in anyone's eyes and tummies!

Cream Cheese Salsa (this is fast, easy and delicious)

1 pkg. (8 oz.) PHILADELPHIA Cream Cheese , softened
1 cup Thick 'N Chunky Salsa
1 Tbsp. chopped fresh cilantro (optional)

1. Beat cream cheese with electric mixer until smooth.

2. Add salsa; mix until well blended. Refrigerate.

3. Sprinkle with cilantro, if desired. Serve with assorted cut-up vegetables or tortilla chips.


Buffalo Chicken Wings

For a low-fat, healthy alternative to this traditional party favorite

Serving: Serves: 4
Cook Time: About 5 minutes
Total Time: About 30 minutes

12 chicken wings (about 2 pounds)
Salt
Pepper
3 cups vegetable oil, for deep frying
2 tablespoons margarine
2 tablespoons Tabasco or other hot sauce
1 teaspoon white wine vinegar

1. Cut chicken wings in half at the joint. Discard wing tip or save for another use. Rinse, pat dry, and sprinkle with salt and pepper to taste.

2. Heat oil in a deep fryer or deep-sided pot to 350 degrees F. Add half the wings and cook until golden brown, about 10 minutes, stirring occasionally. Drain. Repeat with second batch.

3. Meanwhile, melt margarine in small saucepan. Stir in hot sauce and vinegar. Remove from heat. Pour hot sauce over fried chicken wings and toss to coat. Serve with blue cheese dressing and sliced celery sticks.

Each serving: 345 calories, 22 g protein, 0 g carbohydrate, 27 g fat, 72 mg cholesterol, 310 mg sodium.


Hot Cream Cheese and Crab Dip

Serving: 10
Prep Time: 15 minutes
Cook Time: 8 minutes
Total Time: 23 minutes

1. 1.0 8 oz package light cream cheese
2. 1.0 8 oz container light sour cream
3. 2.0 (chunk style is best) can crabmeat
4. 1.0 chopped green onion
5. grated Cheddar cheese
6. tortilla chips for dipping

1. In a medium mixing bowl, combine cream cheese, sour cream, crab meat, and green onion.
2. Smooth mixture into a small baking pan. Sprinkle with grated cheddar. Bake at 400 F for about 20 minutes.
3. Remove from oven and serve with tortilla or nacho chips. Enjoy!

Based on individual serving.
Calories: 130
Total Fat: 8 g
Carbohydrates: 3 g
Protein: 11 g

Healthy Chicken Quesadillas

Serve these with a refreshing green salad as dinner, or slice into smaller triangles as an appetizer.

Serving: 4
Prep Time: 10 minutes
Cook Time: 30
Total Time: 30 minutes

2 tbsp. chicken broth
1/4 cup chopped onion
1 small clove garlic minced
1/4 cup chopped bell pepper
2 chili peppers, minced
3 plum tomatoes, chopped
vegetable cooking spray
8 flour tortillas
1 cup reduced fat Cheddar cheese, shredded
1 1/2 cups cooked chicken
Garnish: salsa and fat-free sour cream

In a medium heavy skillet, saute the onions, garlic and peppers in the chicken broth until soft. Add the chili peppers and tomatoes, and simmer for a few minutes more until the liquid has evaporated. Add the chicken and stir well to combine.

Spray a cold skillet with the nonstick spray, and heat over medium heat. Place a tortilla in the pan and sprinkle with 1/8 cup of the cheese. Add about a quarter of the chicken mixture and top with another 1/8 cup of cheese. Cover with another tortilla and cook for 2-3 minutes or until brown.

Flip the quesadilla over and cook for an additional 2 minutes. Remove from the heat and cut into wedges. Keep the quesadilla warm while frying the remaining quesadillas in the same manner. Serve with salsa and fat-free sour cream.


Based on individual serving.
Calories: 311
Total Fat: 7 g
Carbohydrates: 43 g
Protein: 18 g

Texas-Style Chili

Serving: 12
Total Time: 2 hours

3 1/2 pounds beef for stew
1/4 cup salad oil
2 medium-size onions, chopped
3 medium-size green peppers, diced
4 garlic cloves, crushed
Two 28-ounce cans tomatoes
One 12-ounce can tomato paste
1/3 cup chili powder
1/4 cup sugar
2 teaspoons salt
2 teaspoons dried oregano leaves
3/4 teaspoon cracked black pepper

1. Cut beef for stew into 1/2-inch cubes. In 8-quart Dutch oven over high heat, in hot salad oil, cook one-third of meat at a time, until browned. With slotted spoon, remove meat cubes to bowl as they brown; set aside.

2. Reserve 1/2 cup onions; cover and set aside. Add green peppers, garlic, and remaining onions to drippings in Dutch oven; over medium-high heat, cook 10 minutes, stirring occasionally.

3. Return meat to Dutch oven; add tomatoes with their liquid, tomato paste, chili powder, sugar, salt, oregano leaves, cracked black pepper, and 2 cups water; over high heat, heat to boiling. Reduce heat to low; cover and simmer 1 1/2 hours or until meat is fork-tender, stirring occasionally.

4. Spoon chili into large bowl. Pass reserved onion to sprinkle over each serving.

Based on individual serving.
Calories: 505
Total Fat: 37 g
Cholesterol: 97 mg
Sodium: 710 mg

Ranch Drummettes

Crispy, hot, and sassy chicken drummettes are perfect for a game-time snack. They're also a hit at potlucks!

Serving: 6
Prep Time: 10 minutes
Cook Time: 40 minutes
Total Time: 50 minutes

½ cup butter or margarine
¼ cup hot pepper sauce
3 Tablespoons vinegar
24 chicken wing drummettes
1 packet (1 ounce) Ranch Salad Dressing
½ teaspoon paprika
Additional prepared salad dressing and celery sticks (optional)

1. Melt butter and whisk together with pepper sauce and vinegar in small bowl.

2. Dip drummettes in butter mixture; arrange in single layer in large baking pan. Sprinkle with salad dressing & recipe mix.

3. Bake at 350°F. for 30 to 40 minutes or until chicken is browned. Sprinkle with paprika. If desired, serve with celery sticks and additional prepared Ranch Salad Dressing. Makes 6 to 8 servings (or 24 drummettes).

Based on individual serving.
Calories: 160
Total Fat: 22 g
Carbohydrates: 40 g
Protein: 2 g

Carnation™ Famous Fudge

This famous fudge will make you a star. Don't skip the nuts with their crunchy touch.

Prep Time: 15 minutes
Cook Time: 7 minutes
Total Time: 22 minutes

1 1/2 cups granulated sugar
2/3 cup (5 fl.-oz. can) Nestlé® Carnation® Evaporated Milk
2 tablespoons butter or margarine (we recommend Land O Lakes® Butter)
1/4 teaspoon salt
2 cups miniature marshmallows
1 1/2 cups (9 oz.) Nestlé® Toll House® Semi-Sweet Chocolate Morsels
1/2 cup chopped pecans or walnuts (optional)
1 teaspoon vanilla extract

1. Line 8-inch-square baking pan with foil.

2. Combine sugar, evaporated milk, butter and salt in medium, heavy-duty saucepan. Bring to a full full rolling boil over medium heat, stirring constantly. Boil, stirring constantly, for 4 to 5 minutes. Remove from heat.

3. Stir in marshmallows, morsels, nuts and vanilla extract. Stir vigorously for 1 minute or until marshmallows are melted. Pour into prepared baking pan; refrigerate for 2 hours or until firm. Lift from pan; remove foil. Cut into pieces.

Based on individual serving.
Calories: 400
Total Fat: 29 g
Carbohydrates: 8 g
Protein: 29 g



Blonde Brownies

Golden brownies with pure brown sugar, butter and vanilla for a rich, caramel and butterscotch flavor. A super treat to tuck into lunch bags!

Serving: 36
Prep Time: 12 minutes
Cook Time: 20 minutes
Total Time: 32 minutes

2 1/4 cups all-purpose flour
2 1/2 teaspoons baking powder
1/2 teaspoon salt
1 3/4 cups packed brown sugar
3/4 cup (1 1/2 sticks) butter or margarine, softened (we recommend Land O Lakes® Butter)
3 large eggs
1 teaspoon vanilla extract
2 cups (12-oz. pkg.) Nestlé® Toll House® Semi-Sweet Chocolate Morsels



1. Preheat oven to 350° F. Grease 15 x 10-inch jelly-roll pan.

2. Combine flour, baking powder and salt in small bowl. Beat sugar and butter in large mixer bowl until creamy. Beat in eggs and vanilla extract; gradually beat in flour mixture. Stir in morsels. Spread into prepared jelly-roll pan.

3. Bake for 20 to 25 minutes or until top is golden brown. Cool in pan on wire rack.


Based on individual serving.
Calories: 400
Total Fat: 29 g
Carbohydrates: 8 g
Protein: 29 g




Related Articles
Editor's Picks Articles
Top Ten Articles
Previous Features
Site Map





Content copyright © 2022 by Jenny Derden. All rights reserved.
This content was written by Jenny Derden. If you wish to use this content in any manner, you need written permission. Contact Cati Arcuri for details.