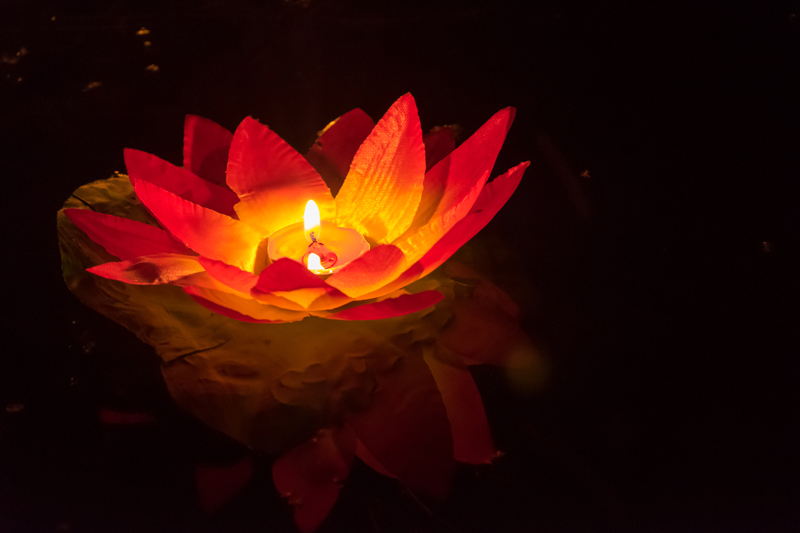 There is a belief that everything we have is a gift from above, to be freely shared. Giving without expectations is not only liberating but also touches the spirit of all involved, both on the giving and the receiving end. Expectations can disappoint, but something given freely out of compassion can enhance and enrich your life.

St. Francis of Assisi quoted, "It is in giving that we receive." It's the law of attraction. What you send out comes back to you. How does that happen exactly? Try it and see. It can be anything you give freely, be it time, supportive conversation, your talent, money, food, or anything appropriate that someone might need. It can even be just a smile. There are endless ways to give to others. When you give away something of value to you, the life of the receiving party is now changed. In some way you have increased their joy, lessened their pain, or made their life easier. You can't help but to have an internal reaction to how you have affected another living soul.

Sit down with a sick relative and share the gift of time. Join an organization that helps rebuild houses after a natural disaster. Volunteer at a soup kitchen. Give away some of the money you have earned to assist the less fortunate, or give to charities seeking cures for diseases. Become a caregiver for the elderly. Plant some flowers for someone who is disabled to enjoy. Give blood to help a local hospital care for their patients.

Giving makes a person more sensitive to the needs and challenges of others. It brings a more intimate connection to the world around you. It widens your scope to include more than just yourself. Even feeding the birds at the local duck pond will make you feel more joy. Giving to your fellow man or giving to nature is all the same principle. You are giving. Every living being needs help at one time or another.

The rewards are great. Your focus will shift away from your own problems and instead you will feel more purpose in your life when you can positively affect the life of another. You will increase your self-esteem. You will find more value in how you spend your time. Someone else's joy will become your own. In addition, your actions can start a chain of giving, because once someone receives, the gift will encourage that person to give as well. Selfless acts of kindness will give you a sense of peace within yourself like nothing else can.

David Steindl-Rast, a Benedictine monk said, "Abundance is not measured by what flows in, but by what flows over." As the flow of love goes out to others, the flow will also return back to you, in ways you never thought possible. Giving nurtures the spirit. It is not only a gift to others, but also a gift to your inner being.



Related Articles
Editor's Picks Articles
Top Ten Articles
Previous Features
Site Map





Content copyright © 2022 by Debbie Grejdus. All rights reserved.
This content was written by Debbie Grejdus. If you wish to use this content in any manner, you need written permission. Contact Debbie Grejdus for details.