Creating a Financial Organizing System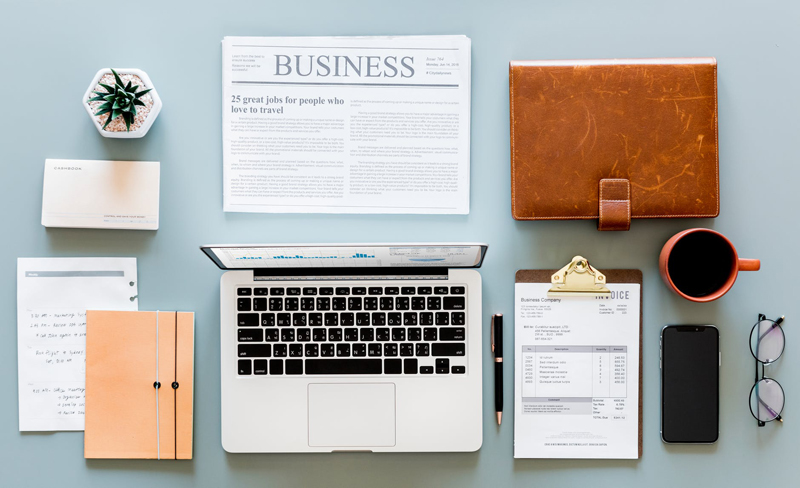 Though tax season is still officially a few months away, the turn of the year inspires many of us to get a clearer picture of our finances, take control of spending, or simply to feel more organized when it comes to the money-related papers and files we need to keep. Whether you're looking for a complete financial organizing system overhaul or just want to make a few tweaks to the system you already have, these ideas can help.
Choose your tools
When organizing finances, as with organizing in general, one of the biggest mistakes people often make is choosing tools that are too complex, too simple, too hard to use, or simply inadequate for the job at hand. If you've ever installed and tried to use an elaborate piece of financial software, only to give up on it after a few weeks, you know how frustrating the wrong tools can be.
Every financial organizing system needs a few basic tools: some way to track whatever it is you want to track (money coming in, money going out, investments, and so on) and some way to store the information you need to keep on hand. The actual tools you use will depend largely on your financial goals, your habits, and your comfort level with technology. If you want to keep a detailed budget, track your spending, take care of banking and bill paying online, and follow your investments, software like Quicken or Microsoft Money might be useful. If, on the other hand, you just need a place to drop the receipts you collect over the course of each week and somewhere to stash the statements you get from banks and other financial institutions, a simple accordion file and 3-ring binder could easily do the trick.
Sort and purge
Another challenge of creating and maintaining useful financial organizing systems is knowing which papers and files to keep and which to toss. Though there's no master list of records retention guidelines that will work for everyone,
this list on Bankrate.com
provides a good general starting point. Review these recommendations with your attorney, CPA, or other financial professional to make sure they make sense for your particular needs.
Once you've established some guidelines for what financial papers to keep and how long to keep them, sort through the papers you have. Get rid of any you no longer need (I always recommend shredding all financial papers), set aside any you need to hold onto for long-term storage (such as past tax returns and supporting documentation), and create piles of those that are currently relevant.
I like to store things like tax returns in a sturdy file box separate from my current files; it leaves me with more room to work with and makes it easier to find what I need without having to wade through papers from past years. Make sure to label your archived paperwork clearly so you can tell at a glance what's there.
Put the system to work
Once you've purged the papers, files, and receipts you no longer need and have stored your archived information securely, you're ready to get your system up and running. Now's the time to put the tools you chose earlier in place: you might set up file folders or 3-ring binders to hold statements and other paperwork, label and start filling an accordion file for receipts and cancelled checks, and get started with financial software if you've chosen to use it.
As you set up your system, remember that there's no one right way to do it. The files you create, the labels you make, and the categories you establish should all make sense to you (and to anyone else who will be using the system with you); if they don't, you'll soon find yourself back at square one.
When your system's in place, use it! Set aside time each week (or once every other week) to file paperwork you've received, enter data into your software, track your spending, and complete any other tasks related to your financial organizing goals. Once every few months, take a look at your records retention guidelines and weed out any papers you no longer need to keep. Doing this on a regular basis will keep your system up-to-date and running smoothly.
Financial organizing can be one of the most daunting organizational tasks to face, but with a bit of planning, some appropriate tools, and dedication to using the system you create, you should find that it's easier than ever to keep tabs on your money. That's an absolutely worthwhile investment.
You Should Also Read:
What Financial Records to Keep and How Long to Keep Them


Related Articles
Editor's Picks Articles
Top Ten Articles
Previous Features
Site Map





Content copyright © 2023 by Emily Wilska. All rights reserved.
This content was written by Emily Wilska. If you wish to use this content in any manner, you need written permission. Contact Kelly Jayne McCann for details.