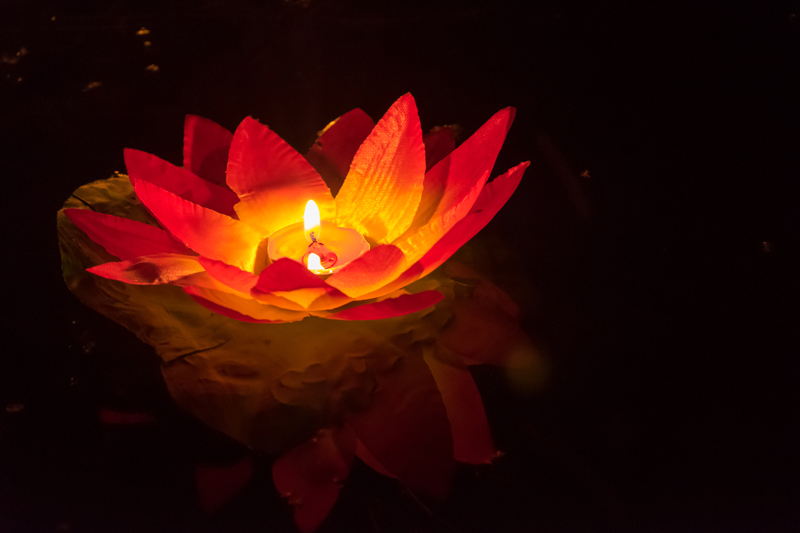 "God grant me the serenity to accept the things I cannot change; courage to change the things I can; and wisdom to know the difference; living one day at a time; enjoying one moment at a time; accepting hardships as the pathway to peace."

This is an abbreviated version of the actual prayer. Many people use this prayer as a means to find comfort and strength in order to get through another day, and also to promote a sense of connectedness with the Divine. There is a great deal of meaning in just these few words if we take the time to ponder them further.

"God grant me the serenity to accept the things I cannot change". Life comes with many challenges. Often what is happening around us seems to be out of our control and we are not happy about it. Most of us like to be in control at all times, but there are instances when there is not a thing we can do to change the situation at hand. Accepting things we cannot change is a challenge in itself and often quite difficult to do. But letting go can release the stressful feelings brewing within us and will restore a sense of calm. Realizing there are some things we just don't have the power to change helps us to move on.

"Courage to change the things I can; and wisdom to know the difference." When we are called to do something we know is right, often it takes a great deal of courage. It takes strength to make choices that may require hard work, or that others around us may not agree with. Often we are afraid of change, but change is frequently what is needed. The important thing is to be true to ourselves. Wisdom comes from the deepest part of us, the place that is all-knowing and loving. If we tap into that part of ourselves we will know if changes need to be made or if it is better to let things go and to continue on. There is a time for action, and there is also a time to allow life to unfold as it will.

"Living one day at a time; enjoying one moment at a time." There is no predictor of the future. All we truly have is now. That means viewing even the small things as wondrous and joyful, and to make the most out of each day. Instead of rushing through life, it is important to slow down and to savor each and every moment. It is also important to feel gratitude for the positives we have in our lives such as our loving relationships, our individual skills and talents, meaningful work, food on our table, a roof over our heads, and the beautiful world around us. Blessings both great and small are a part of our lives every single day.

"Accepting hardships as the pathway to peace." These may seem like foolish words, but these words tell of the reality of our lives as human beings. Along with the good we will experience the bad. It happens to us all. Here again, it takes strength to accept hardships. With each challenge comes wisdom, because every life event teaches us something. Every time we learn we gain confidence and strength that will help us deal with whatever else we face along our journey. Peace comes from getting through our various hardships with grace and faith. This faith can be faith in ourselves, faith in a higher power, or just faith that the universe is acting on our behalf. In the end we will come out of it alright.

The Serenity Prayer can be a way to achieve peace, guidance, and healing. It is an act of surrendering what we think life should be and accepting what life really is. When we let go of these notions we can embrace what is happening in the moment. And when the difficulties come around we will have the confidence to deal with each event, knowing that each one of these times will teach us something about ourselves that will benefit us along our spiritual path.



Related Articles
Editor's Picks Articles
Top Ten Articles
Previous Features
Site Map





Content copyright © 2023 by Debbie Grejdus. All rights reserved.
This content was written by Debbie Grejdus. If you wish to use this content in any manner, you need written permission. Contact Debbie Grejdus for details.