An Easy Way to Organize Your Vital Papers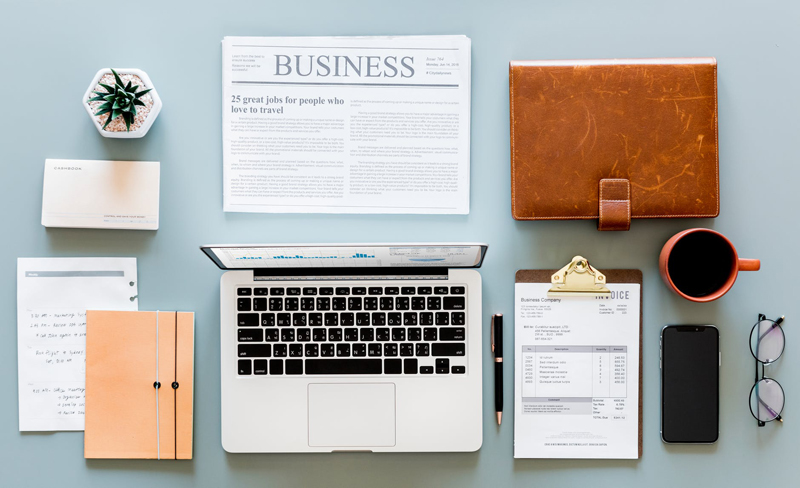 A few weeks ago, it occurred to me that if I ever had to leave my house in an emergency, I wouldn't quickly and easily be able to grab my most important papers, such as insurance documents, general financial account information, and other things I'd need if a real disaster were to happen. I also realized that it wouldn't be easy for others to locate this information if I were incapacitated in any way.

It's not that my papers weren't generally organized, but that the crucial papers were part of a larger and not entirely portable system. (I wouldn't think to roll my filing drawer out if I were fleeing the house.) So I was happy to come across a product that promised to make it relatively painless to organize my key papers: the Securita Vital Records PortaVault. I put it to the test, and here's what I thought of it.

What it is
The PortaVault is a system made up of a zipping canvas case, a three-ring binder, section dividers with information on what to store in each category, plastic document protector sleeves, printed labels to identify what you put in the sleeves, a small canvas pouch, and pre-printed forms with space for information such as emergency contacts, health histories, and disaster planning. The binder also has a shoulder strap and a plastic "raincoat."

How it works
The PortaVault is intended to hold things like wills, birth certificates, financial account information, insurance policies, and drug prescription information--in short, anything you'd be likely to need in an emergency or that others might need if you became incapacitated. The section dividers--Planning & Contacts, Identification & Family Records, Health & Medical, Finance & Property, Insurance, and Estate Planning & Taxes--provide guidelines on the documents that should go in each section, how often to update your records, and how to ensure that you're prepared in case of an emergency.

As you store documents in the PortaVault's protector sleeves, you add a pre-printed label to each sleeve to identify what's in it. (There are customizable labels, too, for anything that isn't already accounted for on the pre-printed versions.) It's also worth filling out the forms in each section so that information that might otherwise be scattered--medical histories, important contact numbers, a list of your valuables and collectibles, and so on--is stored in one place.

How long it takes
I spent a little over two hours getting acquainted with the system, reading the section dividers and other instructions, filling out the forms, and transferring things to the record protector sleeves and labeling them. If you were using the system for an entire family's records, you'd probably need a bit more time, as you would if your papers weren't in reasonably good order when you started. Of course, you could set up the system little by little over the course of a week and it likely wouldn't take you more than 15-30 minutes a day.

Why I like it
I'm not an especially big fan of packaged filing systems in general. The PortaVault, however, was an exception to the rule. (And for the record, I have no vested interest in the product or its parent company.) For starters, because there are far fewer categories here than with many other filing systems, I found it easier and less frustrating to use. I also like the fact that it's easy to "override" the standard recommendations on where to store things: if you think your IRA account information should go in Finance & Property rather than Taxes & Estate Planning, put it there and make a note on the system's Document Locator Form.

I was also impressed by the PortaVault's attention to small (but potentially important) details. The document protector sleeves are pleated on the outer edge, which makes it easier to store bulky documents without the sleeves curling at the sides. The binder pulls out of the canvas case so it's easy to work with. The pre-printed forms are straightforward and logical. The small zippered case (which itself clips into the binder) is a good spot for extra keys, cash, computer zip drives, and other small items that are easy to lose. And the larger case itself zips up completely, is water-resistant, and has a sturdy handle along the spine.

A few final notes
As with any system, the PortaVault requires some effort: you need to take the time to gather your papers, fill out the forms, and keep the information in the system up-to-date. After all, grabbing a binder full of outdated and inaccurate records will do you as little good as grabbing nothing at all. You also need to be sure the PortaVault is in a secure and easily accessible place--one known to everyone in your household; if it's tucked in the back of a closet or hidden in a spot only you know, it'll be much harder to get at when it's needed.

Once I made the effort to get the system set up and put it in a logical place, I found that there was a huge weight off my shoulders. I hope an earthquake, fire, or other disaster never leaves me fleeing my house on a moment's notice, or that I become incapacitated, but if either of those things should happen, I know my most important papers are in order and ready to go. That's a feeling of calm and satisfaction I highly recommend.

To find out more about the PortaVault, visit https://www.securitaonline.com/products.htm.
You Should Also Read:
PortaVault product information


Related Articles
Editor's Picks Articles
Top Ten Articles
Previous Features
Site Map





Content copyright © 2022 by Emily Wilska. All rights reserved.
This content was written by Emily Wilska. If you wish to use this content in any manner, you need written permission. Contact Kelly Jayne McCann for details.