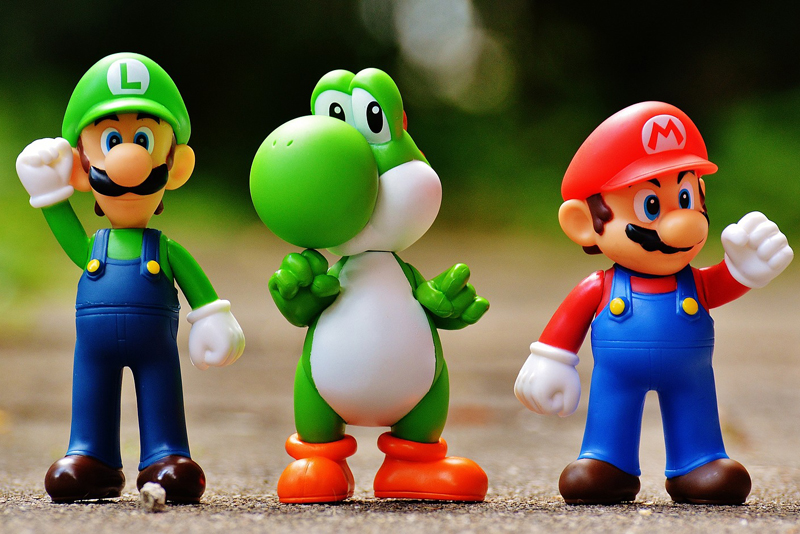 If you enjoyed the first Rayman Raving Rabbids game, have cheer! The second game is back with more mini-game fun that's fun for single players as well as groups.
You really don't care about the premise in these games, but here is is. You go to different parts of the globe and are trying to learn to "act like the locals". In usual quite tongue-in-cheek fashion these activities are completely non-PC. For example, while exploring the US you do things like yap incessantly on the phone in a movie theater, or whack your kids for acting up on a road trip.
What makes the game great is that every mini-game uses the Wii in a different manner - and they're all quite fun. You're "spider rabbit" soaring along a city street. Being a Rock Band fanatic, I love the rock band part where you play along on drums, brass, guitar or mic on flower power songs.
As you move along through the world, you unlock new games, new costumes, and much more. My boyfriend loves the plunger shooting games. I like the music games. If you play with young kids, you can easily find many games that are great fun to play together. If you've got a group of adults over, it's just as fun with them.
The graphics are very well done. Yes, this is a Wii and hot a high-def PS3 or 360, but even so, when you look at the detail in the leaves on the trees or the cracks in the city streets, it's really hard to complain. They do an awesome job here with the capabilities of the Wii. The sound is just as good - the right balance between cartooney fun and realistic noises.
On one hand, I'm sure every person can pick out a certain mini-game and say "I really don't like X". However, I bet you I could easily find another 10 people who adore that game.
Another caveat is that some of the games get a bit *too* silly. In one game the characters eat a lot of chili and therefore "fart" themselves along a path. If you're easily offended, you might not enjoy this.
Still, if you've got a good sense of humor, this game has a lot to offer! Highly recommended.
Buy Rayman Raving Rabbids 2 from Amazon.com


Related Articles
Editor's Picks Articles
Top Ten Articles
Previous Features
Site Map





Content copyright © 2023 by Lisa Shea. All rights reserved.
This content was written by Lisa Shea. If you wish to use this content in any manner, you need written permission. Contact Lisa Shea for details.