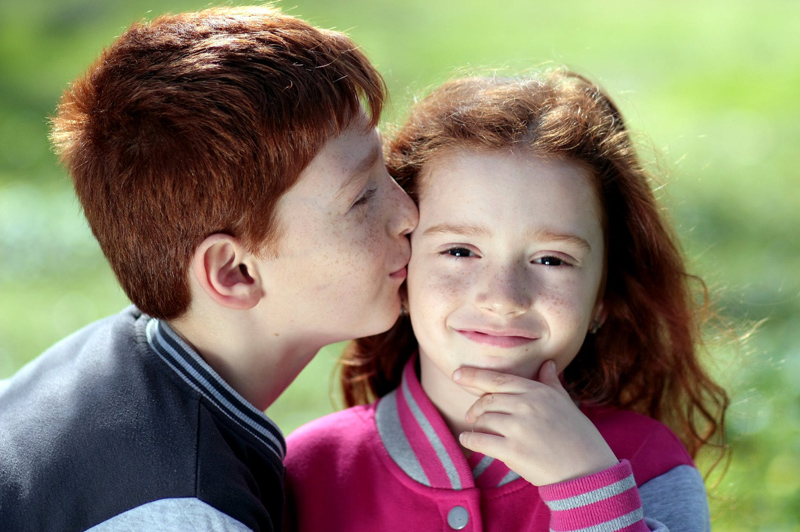 So often we evoke our favorite childhood memories, which not only bring a smile to our lips or a sentimental tear to our eye, but which have also molded our view of families and perhaps ourselves. We hold tight to the valuable lessons our mothers taught us and to all the little incidents that we store away as treasure to be reclaimed during difficult periods in out adult lives. Many vivid memories of our mother, the ones that mean so much to us have never been shared with her. She's not aware of how all the little things she did or said in the course of being a mother are exactly the things that we'll remember for the rest of our lives. This Mother's Day, tell her with an irreplaceable gift - the memory box.

The memory box is an easy and inexpensive gift idea for young siblings as well as adult siblings. Here's what you need:

Most important requirement - Time, sibling coordination and cooperation

Small cardboard box - A photo box is suggested since it is very inexpensive and comes in a variety of colors. (A decorative box can be used as it is larger, but it's also more expensive).

Copies of your favorite family pictures – Create a collage for the box top or, if using a shoe box, decorate the entire box. If you prefer, you can also just use one big family picture. Other decorations such as ribbons and stencils can be added for those familiar with arts and crafts.

Glue stick (stencil glue works great too!) – use to glue the pictures in desired design on box top.

Self adhesive laminate – to protect the pictures

Journal - Each sibling takes turns writing memorable experiences about their mother for the journal. They can be laugh out loud funny or inspirational or just a moment in time when you felt really loved. If younger siblings are able to write, the story they choose should be written in their own handwriting (misspellings and all!) For younger siblings unable to write, an adult will have to take dictation and help with their signature. Adult siblings may easily fill up the journal while younger siblings will have the opportunity to create the tradition of adding to the memory box every few years.

Mementos - In addition to the written account, siblings should also include mementos to represent their personal story. For instance, a fond memory may be the time your mom took you to the lake and taught you how to skip rocks. This was not only fun but it made you re-evaluate the gender gap seeing how your mom could skip rocks better than any boy in town. To punctuate this memory, include as a memento a good rock for skipping or a picture of the lake.

Or perhaps a lasting memory is when your mom, rather than yell about the mess you made in the living room setting up your "tent" (blankets across the furniture), she came into the tent and spent the afternoon with you eating cookies and telling stories. After writing your personal story in the journal, include a cut out square of a blanket or the recipe for the cookies she made to commemorate the day you thought she was the best mom in the whole world.

Moms will appreciate the time, energy and thoughtfulness required for such a gift. The beauty is that every day there's a chance that a new special memory can be made, however don't wait for Mother's Day to share it. Just tell her "This is one for the memory box" and she'll know exactly what you mean.



Related Articles
Editor's Picks Articles
Top Ten Articles
Previous Features
Site Map





Content copyright © 2022 by Nina Guilbeau. All rights reserved.
This content was written by Nina Guilbeau. If you wish to use this content in any manner, you need written permission. Contact Nina Guilbeau for details.