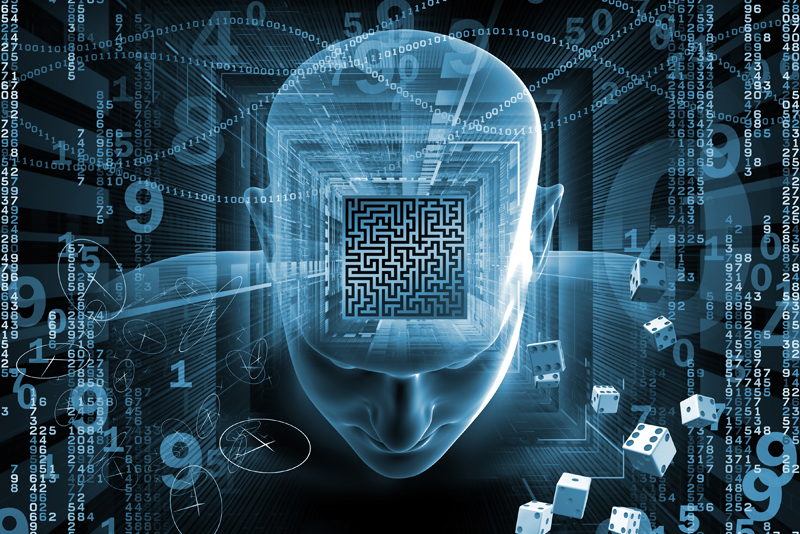 In November of 1929, T.B. Baker opened a health resort and spa called the Baker Hotel in the town of Mineral Wells, Texas, a few miles west of Ft. Worth. Mineral Wells, at the time only a small settlement of 7,000 residents (currently 17,000), was known for its healing waters. The story goes that quantities of the metal lithium was found in the water, which is a mood-stabilizing drug used for treating mental problems, and that the water turned a "crazy woman" sane.

The Baker Hotel catered to the "rich and famous" including cattle barons, oil tycoons, and such celebrities as Clark Gable, Marlene Dietrich, Judy Garland, Will Rogers, Jean Harlow, Dorothy Lamour, and even the Three Stooges. Bonnie and Clyde supposedly stayed at the famous resort, and Lawrence Welk and Guy Lombardo entertained there. At one time, Mary Martin ran a dance studio inside the Baker.

The structure was (and is) huge including fourteen floors, over 460 rooms, spas, a solarium, two ballrooms, a bowling alley, restaurants, a gymnasium, and an Olympic-size swimming pool.

There were numerous difficulties with keeping the hotel open in the little town of Mineral Wells, and it closed for good in 1972 due to new antibiotics being introduced, and the rerouting of a main highway through Mineral Wells.

Some interesting tales that add to its haunted reputation include a story about a young elevator operator, Douglas Moore, who died in the hotel in 1948. Although there is a report that Moore was murdered at the hotel because he had witnessed illicit activities going on, the actual truth seems to be that his death was an accident in the elevator. His family reports that he liked to jump in the elevator when it was moving, and one day he didn't quite make it. When his friends tried to help him, they were unable to get him all the way out. His body was supposedly cut in half at his waist, and his ghost (of his upper body anyway) is sometimes seen in the basement of the old hotel. The sound of a man "screaming in agony" has been captured on audiotape in the "basement elevator area."

Another ghost often glimpsed is believed to be the mistress of T.B. Baker's nephew, Earl Baker, who managed the hotel... Although Baker and his family lived on the 10th floor, he kept his red-headed female friend, Virginia Brown, in a suite on the southeast corner on the seventh floor of the Baker Hotel. She was unhappy with her life, and is said to have committed suicide by jumping from the top floor.

When Earl was 70 years old, in April of 1963, he left the Baker Hotel. In December of 1967, while visiting his old suite in the Baker, he had a heart attack and died the following day.

During the 1950s and 1960s, several workers at the Baker Hotel saw the ghost of this woman, and many more smelled her perfume. A maid at the hotel reported finding glasses with red lipstick stains in a certain room on the seventh floor…even when the room had been empty for a considerable amount of time.

Not long ago, during a tour of the old hotel, several members of the group heard people talking and laughing, silverware and dishes rattling, and orchestra music playing in the first floor main dining room.

In the kitchen area, the spirit of a maid murdered by her lover cook is sometimes heard telling people to leave immediately.

People working in businesses around the old hotel often noticed various windows opening and closing in the empty building.

A psychic in the area claims that many of the spirits at the Baker Hotel returned there because they had enjoyed themselves so much while visiting the resort in their lifetime.

The psychic also reported a little boy ghost who told her he died there in 1933 while his parents were seeking help from the healing waters for his leukemia. She said a "large shaggy dog always accompanied the child," and that an older female spirit appeared to watch out for him.

The entity of an elderly lady in a wheelchair has been seen in the ballroom, saying "I can't do it" over and over again.

The spirit of a young woman in a rustling dress, and an obese and "disgusting" male spirit have been reported on the fifth floor.

I find it fascinating that Bonnie and Clyde's spirits have been reported in the ballroom. I suppose that would have been a happy time for the doomed couple. They had been together having a good time in a beautiful location.

Other paranormal activity includes the sound of someone walking across the lobby floor in high heels, the smell of chocolate, and lights in the old ballroom.

There is also some evidence that bodies have been buried in the basement of the Baker Hotel. A hidden panel has been found in the Baker Suite, and one of the guest rooms is bullet-proof. For more information on this, please check out the Documents section of the Baker Hotel's official website: www.bakerhotel.us.

Most of the furnishings and fixtures of the Baker Hotel were auctioned off in 1982.

In August of 2010, an exciting announcement was made that Jeff Trigger, an hotelier from the Austin area, and his firm La Corsha Hospitality, are planning to renovate the old hotel into a resort and spa once again! Mineral Wells City Manager Lance Howerton believes that this "is the answer to rejuvenating" the small community.

References:

https://www.castleofspirits.com/stories04/bakerhotel.html

https://www.associatedcontent.com/article/76193/haunted_baker_hotel_looms_over_mineral_pg3.html?cat=16

https://www.texasescapes.com/TexasPanhandleTowns/MineralWellsTexas/BakerHotelGhosts.htm

https://www.texasescapes.com/TexasPanhandleTowns/MineralWellsTexas/BakerHotelMineralWellsRWP.htm

https://www.sgha.net/baker/baker.html

https://www.ghostsandstories.com/the-baker-hotel-mineral-wells-texas.html

https://travel.usatoday.com/hotels/post/2010/08/historic-baker-hotel-in-mineral-wells-texas-to-be-restored/108976/1

https://www.trueghosttales.com/paranormal/the-baker-hotel-mineral-wells-texas/

https://www.hauntedhouses.com/states/tx/baker_hotel.cfm

https://www.bakerhotelmovie.com

www.bakerhotel.us



Related Articles
Editor's Picks Articles
Top Ten Articles
Previous Features
Site Map





Content copyright © 2023 by Deena Budd. All rights reserved.
This content was written by Deena Budd. If you wish to use this content in any manner, you need written permission. Contact Deena Budd for details.