Beer Trivia for Beer Geeks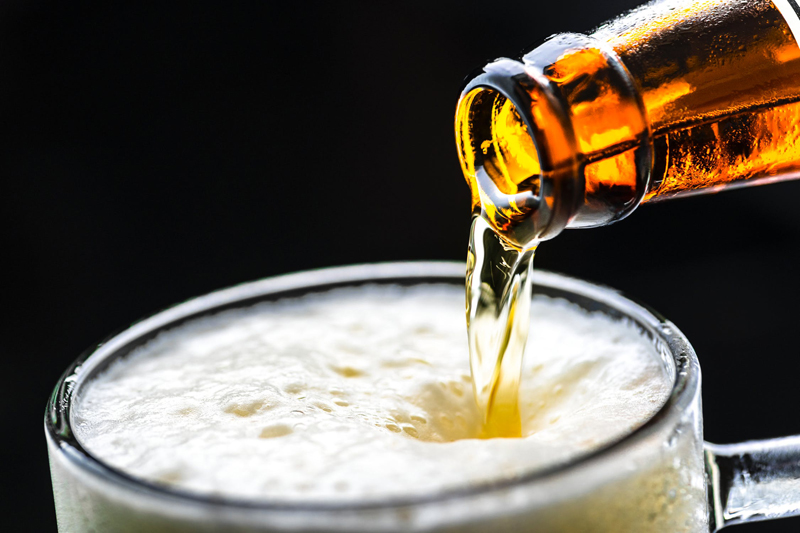 You are sure you have what it takes to be crowned "Beerdrinker of the Year," but how deep IS your knowledge?  Try this little Beer Trivia Quiz to determine how much of a "Beer Geek" you really are.
Q. The Campaign for Real Ale was originally called__________. Why did the founders - Michael Hardman, Graham Lees, Bill Mellor and Jim Makin – change the name?

A. Campaign for the Revitalization of Ale. They changed it because, after a few drinks, the length of the phrase was not a good fit.

Q. What is the "Cyclops" system?

A. A tasting system introduced by CAMRA, (in conjunction with fourteen real ale breweries in Britain) as a standardized labeling system. It is designed to provide curious beer drinkers with flavor guidelines as they delve into styles of beer unfamiliar to them. At a glance, the consumer will be able to assess the degree of visual stimulation, taste, sweetness and bitterness, providing an easy tool for choice during food matching or exploration into new styles

Q. What is Cask Beer?

A. "Real Ale," unfiltered, unpasteurized, a living product, ever developing, through a slow, secondary fermentation in the vessel from which it will be served.

Q. Name 3 advantages of Cask conditioning.

A. Any three of the following:
It reinvigorates flat beer;
Intensifies malt flavor;
Changes the intensity of dry hop aroma compounds – for example, floral notes may intensify, while spicy aromas diminish;
Allows the yeast to evolve naturally during the fermentation process;
Adds a dimension of freshness;
Produces bright, sparkling ales with the proper head or sparkle;
Adds acidity;
Cleans up undesirable brewing aromas;
Allows for compaction of yeast sediment.

Q. What are the 33 words in the Rolling Rock pledge?

A. "ROLLING ROCK From the glass lined tanks of OLD LATROBE We tender this premium beer for your enjoyment, as a tribute to your good taste It comes from the mountain springs to you."
OR – "ROLLING ROCK From glass lined tanks in the Laurel Highlands We tender this premium beer for your enjoyment, as a tribute to your good taste It comes from the mountain springs to you."

Q. Describe the process of remuage and degorgemont.

A. Adding a small dose of yeast to the bottle for secondary fermentation, then slowly turning the bottle a little each day as it ages, gradually moving the neck into a downward vertical position. This process is called remuage. After the yeast sediment settles, the neck is frozen. This frozen, yeast enriched bung is then disgorged (dégorgement) by inner-pressure.

Q. What ingredient causes "Verdi Verdi Good", a dortmunder by Dogfish Head in Milton Delaware, to be fluorescent green with a mint green head?

A. Spirulina, a single-celled blue-green microalgae that was a staple in Aztec and Asian cuisine.

Q. Name and describe the 4 phases in the life cycle of yeast.

A. Lag period – The yeast begin to reproduce, causing a drop in pH due to the utilization of phosphate and a reduction in oxygen. Intracellular carbohydrate reserves of glycogen become the energy source, and are broken down into glucose.

Growth phase – During this respiration phase, the wort becomes covered with foam, and acid compounds are oxidized. The pH drops significantly in this phase.

Fermentation phase – As the oxygen supply depletes, any that remains is "scrubbed," or stripped out of solution by the carbon dioxide produced by the yeast. The production of CO2, ethanol and beer flavor can be observed by a reduction in wort gravity.

Flocculation phase – In this sedimentation process, the yeast begins to prepare itself for dormancy by flocculating, or gathering together, and settling to the bottom. It produces glycogen as a self-sustaining energy source for use in the next life cycle.

Q. What is a "full moon" beer?

A. A minor specialty among Swiss brewers – based on ideas about the effects of the moon's pull on agriculture and formalized in the teachings of Rudolph Steiner – at full moon, fermentation begins more quickly, producing smoother and drier beers.

Q. What is Sahti?

A. Strong Beer made in Finland from rye and juniper.

Q. Who was the first American brewer to be formally inaugurated into the Knighthood of the Brewer's Mashstaff, in the Gothic Room of the Town Hall of Brussels, Belgium?

A. Randy Thiel of Brewery Ommegang in Cooperstown, New York

Q. What symbol was used on the barrel to indicate "First Sort" and what was this?

A. XXX - From a historical perspective, barley wine was called "first sort." In parti-gyle brewing, the first runnings were used to brew stock ale for their most prominent, local clientele. It was common to use heavy-handed hops, which served as a preservative. The high levels of alcohol achieved also served to preserve the ale.

Q. Name the 7 Trappist Breweries that have been approved by the International Trappist Association, worthy to bear the Trappist appellation in 2007.

A. The seven are:
Chimay – Abbaye Notre Dame de Scourmont, Chimay, Hainaut, Belgium
Westmalle – Abdij der Trappisten van Westmalle, Malle, Belgium
Orval – Abbaye Notre Dame d'Orval, Villers-devant Orval, Luxembourg, Belgium
Rochefort – Abbaye Notre Dame de Saint-Remy – Rochefort,Namur, Belgium
Westvleteren – Sint Sixtus abdij van Westvleteren, West Flanders, Belgium
Achel – Sint Benedictus Abdij – De Achelse Kluis, Achel, Belgium, (aka Brouwerij van de Achelse Kluis)
LaTrappe – Bierbrouwerij de Koningshoeven, Berkel-Euschot, Netherlands

Q. What is Chibuku?

A. African beer, made from sorghum, turbid, milky-looking, quick fermenting, and typically home-brewed with a short shelf-life – typically sold in plastic milk bottles.
How did you do?  I know it was not an easy one, but it is about increasing your knowledge and depth of beer.
Cheers!
 
You Should Also Read:
CAMRA - Real Cask Ale & the Great British Beer Festival
Beer for Sophisticated Restaurateurs
Trappist Beer - The Select Seven


Related Articles
Editor's Picks Articles
Top Ten Articles
Previous Features
Site Map





Content copyright © 2022 by Carolyn Smagalski. All rights reserved.
This content was written by Carolyn Smagalski. If you wish to use this content in any manner, you need written permission. Contact Carolyn Smagalski for details.