Fighting the Aging Process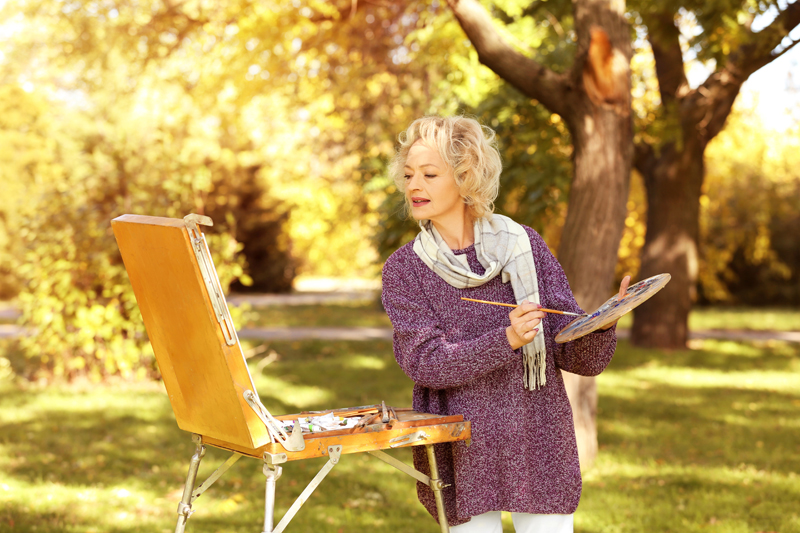 We know we can't stop the clock, but we can fight the aging process with a few wise choices.

If we take the action steps to live our older years with our health in mind, we will see and feel the differences immediately and our appearance will improve as well.

Although the brain isn't a muscle, the old 'use it or lose it' adage still applies. Brain scans show that when people use their brains in unaccustomed ways, more blood flows into different areas of the brain, and new neural pathways form. We need to keep our brains engaged.

Social isolation is a predictor of declining mental function in older age. Experts believe this may be caused by not using a wide variety of communication skills. Older adults who are part of a group are healthier than solitary older persons, and the wider the range of relationships (family, friends, and work, as examples) the less cognitive decline we will experience with aging.

Many of the depressing changes once attributed to chronological aging, such as fat gain, loss of muscle, and poor posture, are now believed to be due to inactivity. Maintaining as active a lifestyle as we can is good advice for those of us to hold back the years.

Recent research found that reducing calorie intake has a remarkable effect on the risk of developing diseases and conditions associated with aging, including diabetes, clogged arteries, heart attacks and strokes, and can also prolong our lives. Not all diets are good ones. A worthwhile diet may be low in calories but also is highly nutritious and rich in olive oil, vegetables, whole grains, fish and fruit.

The disease sarcopenia affects our muscles as we grow older. Between 30 and 80, 15 per cent of muscle mass is lost and with it go strength and tone. Lifting weights regularly is one of those things we can do, even while we watch TV. Further, regular stretching can help to reduce the effects of aging on joints and muscles.

Two very important factors negatively affect skin as we age, smoking and the sun. We need to wear sunscreen (SPF 15 or greater) whenever we know we will be exposed to the sun for more than 15 minutes. Without protection from the sun's rays, daily exposure can cause noticeable changes, such as freckles, age spots, spider veins and fine wrinkles.

Cigarette smoking causes biochemical changes in our bodies that accelerate aging. A person who smokes 10 or more cigarettes a day for a minimum of 10 years is statistically more likely to develop deeply wrinkled, leathery skin than a non-smoker. For our looks as well as our overall health, aging experts say that we need to stop smoking.

Watching what we eat is crucial to aging well, and drinking lots of water is one of the easiest ways to look and feel our best. On the other hand, regularly drinking alcohol often is detrimental to our appearance, as it causes dehydration and depletes our bodies of valuable vitamins and minerals. Studies show limiting our alcohol intake benefits our appearance and overall health.

We all have heard from various experts what is and isn't good for us, and at times the volume of information can be overwhelming. Gradually and continuously making choices that lead to and preserve our good health is the key.

I am personally working on several of these action steps. I have cut down my calorie intake, try to drink more water (always a challenge for me), use suntan lotion if I think I will be exposed to the sun for any length of time, and walk more. I enjoy all kinds of games and puzzles and make an effort to play them for an hour each morning. I also read books regularly. Since I don't smoke and I drink lightly, those two were the easiest! Taking these steps to fight the aging process also fill up time in retirement years with positive activities that make us feel better as well as enhancing our quality of life.



Related Articles
Editor's Picks Articles
Top Ten Articles
Previous Features
Site Map





Content copyright © 2023 by Patricia Villani, MPA, PhD. All rights reserved.
This content was written by Patricia Villani, MPA, PhD. If you wish to use this content in any manner, you need written permission. Contact Patricia Villani, MPA, PhD for details.