Building Spiritual Connections in Later Life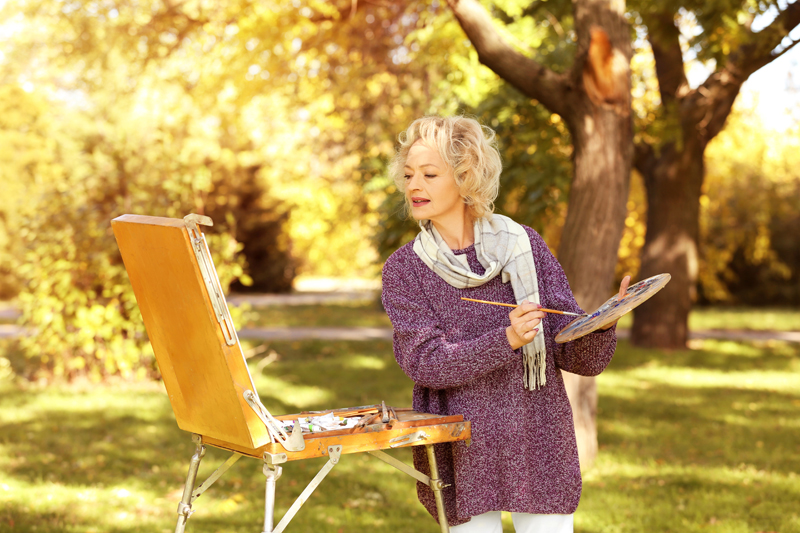 Spirituality has been defined as the beliefs and values that give a person a sense of significance and purpose. Expressions of spirituality, whether through certain religious practices, service to others, communing with nature, or passing on wisdom to succeeding generations, often bring comfort and peace to older adults while enhancing their quality of life. Studies have related happiness, high morale, and improved health to spirituality. Many older adults seek out spiritual experiences and do so in a variety of ways.

Getting in touch with one's spiritual side often lends itself to a comfortable environment where a person can reflect, pray, meditate, or just relax and appreciate the surroundings. Some of us seek out a wooded space or garden where we can connect with the beauty of the world and feel at peace. Others may listen to their favorite music or visit a museum; or perhaps they will find joy in singing, playing an instrument, or participating in a creative endeavor that encourages personal expression.

Feeling hopeful and positive are important components of nurturing our spiritual side. Some religious and lay leaders encourage their followers to ponder positive affirmations daily to keep the mind focused on the good in life and to nurture feelings of hopefulness -- "Life does not have to be perfect to be wonderful." Positive affirmations have also been linked to aiding stress reduction. There are several websites that list numerous affirmations on all topics and subjects. It's worth a look.

Allowing ourselves to share our uniqueness can also be a very enlightening and meaningful experience. Bob, a friend of mine who retired to Wilmington, N.C., says he enjoys a writers group that combines self-expression with reminiscing about the past. He is able to relive some of his more memorable moments in life, write about them, and pass them along to others. This process has been rewarding and satisfying and has let him know that his experiences as a young man are not forgotten and currently appreciated by others.

The process of a life review has long been recognized as a means to help older persons resolve past issues and bring more meaning to their lives. There are several methods to conduct a life review that include: writing memoirs, previewing and assembling photograph albums, developing family histories or genealogies, and making "pilgrimages" to family homes and locations of spiritual significance. A life review can help us recognize that wisdom comes with maturity and that at every age we try to do the best we can within our circumstances.

As we acknowledge and forgive our past mistakes, no matter what method we use, we become more contented and comfortable with ourselves in present time.

Personally, I use meditation and affirmations to help me be more in touch with my innermost thoughts and then to enhance the positive aspects of living each day. Some of the negative experiences we have in life can keep us down, and we need all the help we can get to be able to rise above them and keep going!


Related Articles
Editor's Picks Articles
Top Ten Articles
Previous Features
Site Map





Content copyright © 2023 by Patricia Villani, MPA, PhD. All rights reserved.
This content was written by Patricia Villani, MPA, PhD. If you wish to use this content in any manner, you need written permission. Contact Patricia Villani, MPA, PhD for details.