Women's College Tournament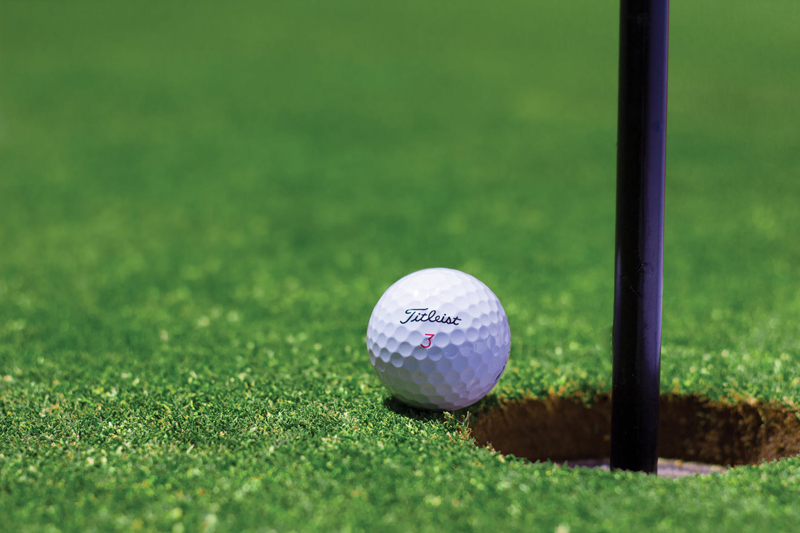 For the past two days I have been helping with the Women's College Tournament that was held at our Mill Creek Country Club in Salado, Texas. This event is called the American Southwestern Conference Golf Tournament and the college close to us is the University of Mary Hardin Baylor of Belton, Texas. This was for both men's and women's golf teams playing on two different courses with the men at Wildflower Country Club at Temple, Texas and the girls here at Mill Creek.
I volunteered helping in any way I can as there were eleven colleges that were entered in this tournament. I was told I could sit on Creek #1 Hole #4 which is what is called our most difficult hole for women. I parked my golf cart under the trees on the left of the fairway just up from Salado Creek. The fairway drops down to this hazard and with our dry winter conditions the balls can easily enter this area with a hard hit second shot. The girls were hitting from the white tees which made this hole 398 yards.
The green is located directly above the Salado Creek and the bank is lined with large limestone rocks. Your second or third shot needs to be a high drop shot to the green. There is a high bank behind the green with out-of-bounds markers and a large sand trap on the right side with a sloped area and a tree on the left. Our regular women golfers have many names for this hole and none of them are good.
On the first day the wind was from the south and fairly strong and most of the ladies were getting good tee shots. Some had trouble with the trees on the right off the tee but I found that five golfers were able to hit the green in two while many of the others entered the water hazard. With that south wind it made it a little easier for those that landed in the fairway.
The tournament committee designated all water hazards on our course a one ball in then carry over to a drop area with a two stroke penalty. The USGA rules are you hit over until you get over and it could be a goodly number but this rule is meant for faster play. I found this rule for their tournament very interesting as for our course and on this #4 hole and other water holes were allowing only one shot into the hazard. This is the same local rule that I tried to establish after I moved here. For many new golfers and to speed up normal play I thought this should be the local rule on all water hazards. The Ladies Golf Association had in their by-laws that you had to at least put two balls in the water before you could take it to the drop area for a five stroke penalty. I felt this needed to be changed but I was overruled and it was voted down. I have more ammunition now if the college girls can do this so can our ladies group.
The second day the weather changed and we had a north wind, cloudy and cooler so the drives on this hole were not as good. The girls did learn from the day before and most of them laid up on their second shot for an easier shot with an iron. I only found one girl who was able to hit her tee shot past the 150 yard marker. I did not find many girls finding the hazard on this day.
A freshman Christi Williams from Mary Hardin Baylor played two solid days of golf on the first day she shot 81 with an 82 the final round. University Mary Hardin Baylor took the tournament from Southwestern College as they were in second place the first day and came from behind to win. The other winning team scores for UMHB were Jenna Felechner with an 82, Heather Barber with a 90 and Courtney Kruppa with a 92. We like to congratulate this team for winning as Heather who is part of this team works for our Mill Creek Golf Course. I enjoyed my experience and it always makes me proud to see so many young girls taking up this great game of golf.
This was the best drive of the first day with a south wind.
Picture show the #4 green where a wall of large rocks greet your approach shot. Very difficult hole but interesting and a challenge.
You Should Also Read:
Mill Creek Golf Course


Related Articles
Editor's Picks Articles
Top Ten Articles
Previous Features
Site Map





Content copyright © 2022 by Letta Meinen. All rights reserved.
This content was written by Letta Meinen. If you wish to use this content in any manner, you need written permission. Contact Sandy Eggers for details.