Michael Jackson Presents Extreme Beer at the Penn Museum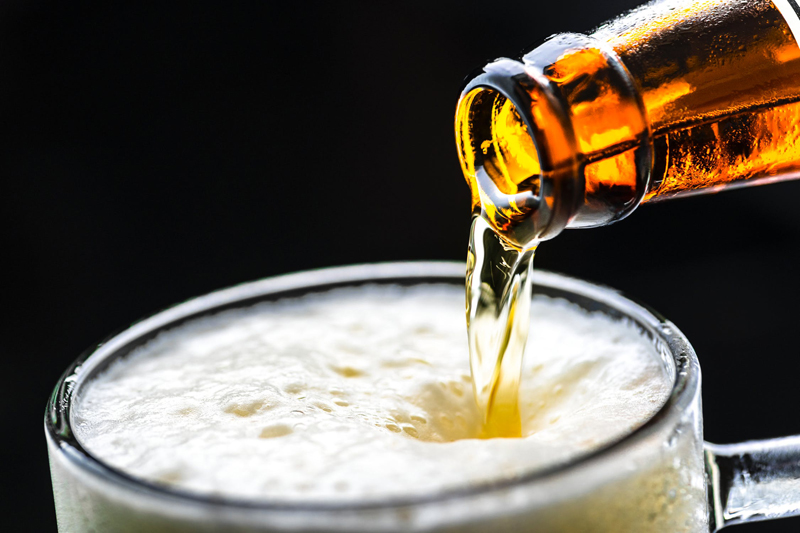 Life was not meant to be boring or mundane, but to be a celebration, lit up by extremes that add color to each day. Breath-catching thrills - roller-coasters, lightning, or the leap from an airplane - thrills that pump a splash of adrenaline through your veins! Some are the result of action; others, from the alliteration of the palate, stimulated by extraordinary flavor and aroma.


"Never ask for 'a beer'" This emphatic phrase resonates with authority from the opening pages of Michael Jackson's Beer Companion, published in 1993. Fourteen years later, his powerful words echo with even greater ascendancy.
How did he know?

Since the launch of the Beer Renaissance of the United States, in 1978, the microbrew segment in the field of brewing has rolled through ups and downs like an illuminated yoyo. One thing has been constant, however; the search for extremes in beer.

Whether it be the far-side of taste, ingredients used, or over-the-top alcohol levels, micro-brewers have endeavored to develop "living" beers to penetrate the deepest levels of the psyche. The aim is to light an orgy on the tongue, seduce the tastebuds, or repeat the orgasmic effects of blended brews through joint ventures that create ever more seductive tastes, higher alcohol levels, and deeper complexity.

On Saturday, March 10, 2007, Michael Jackson takes you on a journey through the compelling land of Extreme Beers during his 17th Annual Michael Jackson Tasting at the University of Pennsylvania Museum of Archaeology and Anthropology, 3260 South Street, in Philadelphia, Pennsylvania, USA. Mr. Jackson presents three tutored tastings – at 1:00 p.m.; 3:30 p.m.; and 6:00 p.m., each followed by an overture of international beers, complemented with food served by the Museum Catering Company.

The 17th Annual Tasting promises to deliver an incredible selection of Extremes in Beer, along with fascinating stories as only the master himself can proffer. Among the eight choice Jackson offerings are Dogfish Head Red and White Barrel-aged Witbier, touched with Pinot Noir juice and a 12% ABV; Brasserie Dieu du Ciel Peche Mortel, Imperial Stout au Café, 9% ABV; and Pizza Port Hop 15 Double IPA from Solana Beach, California. Mr. Jackson also expounds upon the latest joint effort between two legendary brewers.

Collaboration, Not Litigation

When Adam Avery of Avery Brewing in Boulder, Colorado and Vinnie Cirluzo of Russian River Brewing Company in Santa Rosa, California discovered they both had crafted Belgian Ales named Salvation, they faced a dilemma. As good friends who had traveled to Belgium together, neither had the desire to enter into a legal battle over rights to the title.

During their many discreet talks, Avery and Cirluzo settled upon a better solution: a merging of ideas – and beers – to create a new Belgian Blend. Avery Salvation, a Belgian Strong Pale Ale, sparkles deeply golden with frothy head, and delivers a banquet of lemon, citrus, sweet maltiness and spice, touched with a 9% ABV. Russian River Salvation, a Belgian Strong Dark Ale, gleams chestnut brown with orange hue, and emits aromas of dark fruit, banana, yeast and spice that carry through to the palate. As a beer with 9% ABV, heat gently overtakes the olfactory senses from the back of the throat. In December of 2006, the two beers were blended at Avery Brewing Company, producing an erotic offspring to penetrate the senses. They dubbed it Collaboration, Not Litigation Ale, a superb interfusion that delivers an explosion of titillating sensations to the tongue.

In addition to the Tutored Tastings on Saturday, the Maven of Malt presents his superb, Extreme Beer Dinner on Friday evening, March 9, 2007 at 6:00 p.m. In a beautiful setting adorned by white tablecloths, statuesque sphinx icons and ancient mummies, Jackson employs his effusive manner to satiate your soul with an abundance of tales as you follow his lead and digressions through a tantalizing three-course feast of palatable delights. Reservations are required for this compelling event.

The author of more than a dozen books on beer and whiskey, Michael Jackson emerges as the world's pre-eminent authority on the subject. His honors throughout the world are astounding. In 2006, he was presented with the James Beard Award for his Book, Whiskey, the Definitive World Guide. Crown Prince Philippe of Belgium has honored him with the Mercurius Award for his book, The Great Beers of Belgium and for his "Beer Hunter" television series. Mr. Jackson has received the Andre Simon Award, the Glenfiddich Trophy, numerous Glenfiddich Awards, the Gold Tankard of the British Guild of Beer Writers, and Columnist of the Year from the North American Guild of Beer Writers. In addition, he is an Officer of Honor in the Chavalerie de Fourquet, a member of the Belgian Confederation of Brewers, an active member of the Slow Food Movement and the first recipient of the Achievement Award of the Institute of Fermentation Studies. He has written for scores of magazines and newspapers across the world, and is the most influential authority in the field of beer and whiskey.

For information on the Michael Jackson Extreme Beer Dinner or Extreme Beer Tutored Tastings, call 215-898-4890 or log on to the Penn Museum at:
https://www.museum.upenn.edu/new/events/calendar.php

Cheers!
 
You Should Also Read:
Michael Jackson - Maven of Malt - Wins James Beard Award for Whiskey
Great Grains - Great Beers with Michael Jackson
Beer Tasting with Michael Jackson - The Beer Hunter


Related Articles
Editor's Picks Articles
Top Ten Articles
Previous Features
Site Map





Content copyright © 2023 by Carolyn Smagalski. All rights reserved.
This content was written by Carolyn Smagalski. If you wish to use this content in any manner, you need written permission. Contact Carolyn Smagalski for details.