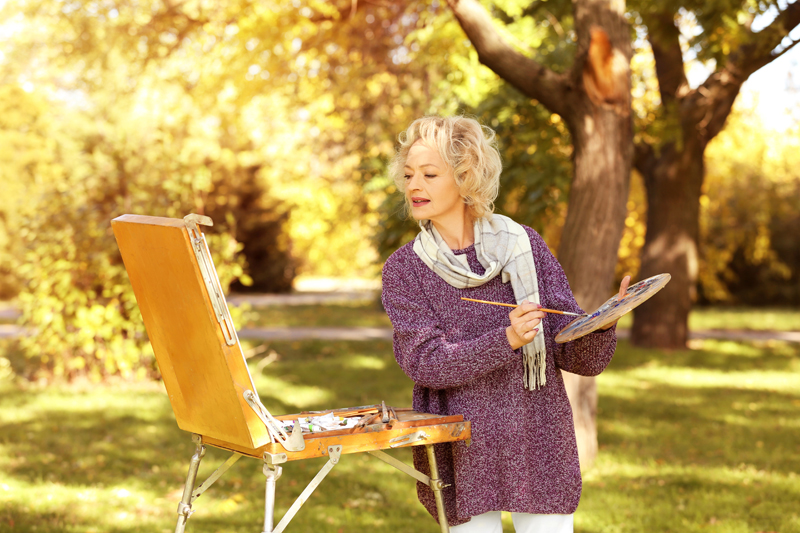 Spending time alone or with family at the holidays, whether Thanksgiving or Christmas, can be very difficult for some of us. Whether we are planning to be all alone or headed into an uncomfortable group situation, there is nothing like being prepared. Numerous articles have been written by psychologists who have suggested several "tried and true" constructive recommendations.

For those of us who are planning to be alone, we can make an effort to start new holiday traditions. Here are some recommendations:

•Invite friends or family members who have nowhere to go to a pot luck dinner party.

•Participate in a special event that may be church-related or connected to volunteering -- e.g., delivering food and presents to needy families; serving dinner to the homeless; delivering meals on wheels to the homebound; and/or visiting those who are alone in a hospital, children's hospital or nursing home.

•Take a local trip to a charming town and tour the Christmas lights and decorations.

•Go to a movie, get a favorite meal to go, listen to favorite CDs, catch up on a favorite hobby. We should treat ourselves in a variety of special ways that we've put off all year – getting a manicure, facial or massage around holiday times is always a treat.

•Call friends who live out of town and wish them well for the holidays and then write a follow-up note.

•Read a great book.

If we have children in the area, we need to plan ahead about spending time with them, avoiding the stress of last minute decision-making. Being pro-active will give us a sense of comfort and control. If our children have made other plans, we could phone them and wish them a happy holiday, keeping it short, and without a "guilt trip." Instead, send them the message that the holidays are special and we want them to enjoy themselves.

In case we feel overwhelmed or vulnerable, we should speak with a trusted friend or therapist. Sometimes getting an unbiased opinion or having someone we trust to confide in is reaffirming and comforting.

If we are headed into a stressful group situation, we need to actively work on avoiding conflict. Here is some advice to help us avoid unpleasant situations:

•Steer an argumentative conversation toward more agreeable topics and away from issues we know result in fights and discord. Just say, "This is supposed to be a fun time; please let's talk about something else."

•If our best effort to keep the conversation light isn't working, we should step away from that person (take a break and go to the bathroom, get ourselves something to drink, help with setting the table or cleaning up, or step outside for some fresh air) and join another person or group when we return.

•If we feel our level of agitation is rising significantly, we need to take a longer break. We could go for a walk; run an errand to pick up something needed later; make a phone call privately; lie down for a short break. The point is to break the momentum and step away.

•If we are visiting from out of town, it is best to stay in a hotel, visit each day for activities, and then leave at the end of the day. Staying at the home of the family we are visiting, especially when there is already a history of friction, can leave us feeling trapped and agitated.

•Remember that we chose to be in the circumstance, so we must try to make it through in the most constructive ways possible.

•Acknowledging to ourselves that someone is annoying before we encounter them and deciding we will not let them ruin our time are helpful actions. We can decide not to react negatively when we encounter him/her. Rather we can choose to "rise above it" and follow some of the avoidance/ walk away methods mentioned above.

•Remember that being alone instead of with unpleasant individuals is also an option, and if we plan ahead to do some fun activities, we may be surprised at the result.

I had to stop spending holidays with my immediate family because it was always tense and not enjoyable. I now have a group of friends with whom I spend my holidays and the change is huge -- no stress and lots of laughs and shared affection. It is not easy to make this kind of change, but once we act in the interest of improving our quality of life and our peace of mind, the results are well worth it.






Related Articles
Editor's Picks Articles
Top Ten Articles
Previous Features
Site Map





Content copyright © 2023 by Patricia Villani, MPA, PhD. All rights reserved.
This content was written by Patricia Villani, MPA, PhD. If you wish to use this content in any manner, you need written permission. Contact Patricia Villani, MPA, PhD for details.