The Healthy Carb Diabetes Cookbook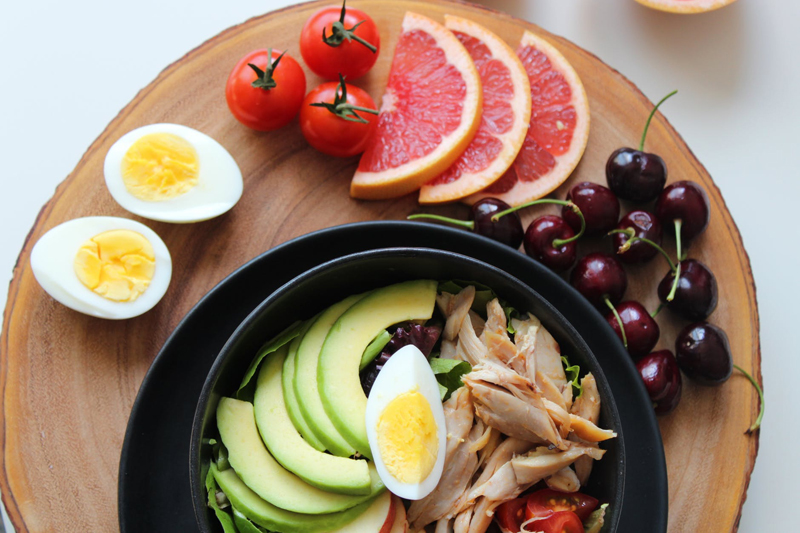 The Healthy Carb Diabetes Cookbook is aimed at people who want to eat more healthily while explicitly avoiding high sugar and high starch meals. I certainly laud that mission! However, be aware that many of these pages come down to being eating ideas rather than actual recipes. For some cooks this is great! For others it might be a bit frustrating.
Pretty much every recipe is a single page. You get recipes broken out into breakfast, lunch, dinner, sides / appetizers and desserts. As with any recipe book, there are going to be recipes you adore and others you just aren't personally fond of. Some of us love scallops, some of us hate scallops. It's not a bad thing, it's a nice thing that we all have different taste buds.
So in that sense, we went more for a general style sense on the cookbook rather than praising or disliking specific recipes.
So first, many of the recipes are on the vague side. They include things like "get some frozen waffles and put berries on top". Or perhaps "get some frozen fish fillets - cook them according to the package - and put them on hamburger buns". Yes, other of the recipes are more complete, but sticking with the one-page theme they tend to have brief descriptions.
Because of these situations, we were extremely curious how the nutritional information was calculated. After all, if you use different pre-made frozen waffles, they can vary wildly as to their nutritional content. The same is true for tortillas, mentioned in another recipe. One recipe said the salt was optional - but was the salt included in the nutritional value, or not?
Now, that all being said, we really like a lot of the ideas presented here. It's not as much that they give you a "real recipe" to follow as much as they give you a cool idea. Mexican tuna salad? That sounds rather delicious! I don't need to follow their exact recipe - I can use their cool starting point and go from there. Cheesy cauliflower mash? I can easily do that, but not use their fat-free half-and-half.
However, I didn't really need their ice cream sandwich idea of "take a scoop of ice cream - put it between two low carb cookies" :) To me that doesn't deserve a full page of it's own. How about including several ice cream ideas all together, to make it a little more complete?
So, if you get stuck for ideas, then definitely use this book to help you get some new ones! Eating healthy is a VERY delicious way to live and you can eat delicious new things every day. If you already have a number of low carb cookbooks and have a variety of recipe ideas, then you probably can grab this at your library and just skim it for another idea or two.
Buy the The Healthy Carb Diabetes Cookbook from Amazon.com
Lisa Shea's Library of Low Carb Books


Related Articles
Editor's Picks Articles
Top Ten Articles
Previous Features
Site Map



Follow @LisaLowCarb
Tweet





Content copyright © 2022 by Lisa Shea. All rights reserved.
This content was written by Lisa Shea. If you wish to use this content in any manner, you need written permission. Contact Lisa Shea for details.