Losing a Pet and Finding Myself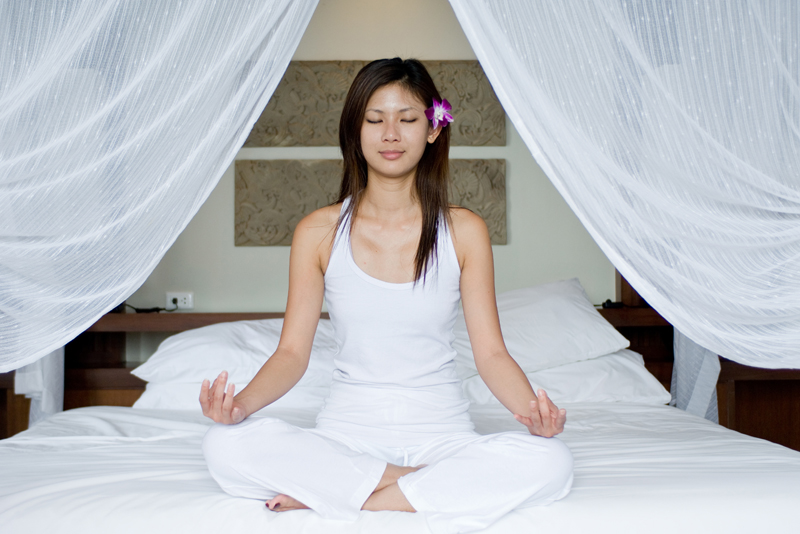 Everyday I go for a walk. Sometimes it's just a mile, and some days I will walk four or five miles. But I try to walk everyday. I love going through the park near my home. There are always people sitting and reading under the trees, or families playing games. And one of my favorite areas is the dog-park. An enclosed area divided into small-dog / large-dog sections where people come to chat while their pets play and poop together.

Sometimes when I go by the park, I smile when I see the dogs playing and filled with such unwavering joy. And then there are the days when I see a small dog that resembles my beloved dog Sydney (who I lost to kidney failure in 2003), and my eyes fill with tears as I try to sprint by the park as fast as I can.

I think about Sydney in varying degrees almost every day. But find that I still cannot bear to have his picture sitting on my desk near my computer. And after so many years, I'm surprised at just how much that dog meant to me at a period in my life when he was my constant, and only, companion in a foreign country - where being single was difficult and lonely at times. While being single was my choice, it was nonetheless lonely because I refused to lower my standards or values simply to be in a relationship. That's when Sydney came into my life.

While living alone abroad, I had become weary of the dubious men I was meeting and dating. So, I set out to find a pet companion. I searched for weeks and had almost given up when I came upon a pet shop in my neighborhood that I had not known of previously. And there he was, this beautiful Sheltie puppy sitting shivering in the corner of a small cage. He went home with me that afternoon, and remained a constant healing force of joy in my life for a short eight years. When Sydney died, I thought I would too. I left Europe eight months later, and returned to the US.

Recently there have been stories in the news about a recall of pet food that was causing illness and death for family pets. Large numbers of stores were pulling dog and cat food off their shelves. Everyone I know sent an email alerting his or her friends to the warning. I processed the information and went on with my day. Then a strange thing happened – I began to feel an overwhelming sense of regret and grief about Sydney's passing. I became consumed with sadness and thoughts of guilt. Was there something more I could have done to save him? Was it my fault that he died? I wondered. Was my being alone and being unable to do everything possible the reason he died? Would he still be alive if I had a partner to help me find the best care, or help me through this emotional time? Would Sydney have been happier if he had a companion? I couldn't stop my thoughts. They were starting to keep me awake at night and interrupted my days. I thought about the anguish of the pet owners in the news, and what they must be going through.

Stop! I had to come to a screeching halt and ask myself, 'what are you accomplishing by this?' What about all the love and beauty that Sydney brought into my life, and I into his? What was I doing with all that positive energy that his presence gave to my sense of well being? I couldn't allow that beautiful energy to be buried under the weight of senseless regret. Regretting was not going to change the past; it was only disturbing my present.

I now had to reconsider how negatively I thought about my past and about being alone. I had to develop a level of self-awareness that would allow me to go on with my life and not avoid the dog park on my walk everyday. I was getting out of kilter with the true value brought by my single life abroad, and having one of the best companions a woman could have.

I began to be objective and see that I did the best that I could. I gave him a wonderful life and he gave me a sense of a fulfilled single life. Sydney made me feel safe and protected, even though he was small and gentle natured. I can't remember feeling lonely, ever, for those last eight years abroad. Moreover, he was a good judge of character. When he didn't like someone, or sensed that they where not good enough for me, he wouldn't be bothered to waste his energy on them. He taught me to do the same.

I learned a lot about patience, love, bliss, and experiencing joy daily, from Sydney. I need to reconsider closing off all this beauty simply because of the useless feeling of regret. Instead, I will celebrate the good fortune of having ever crossed paths with such a lovely soul. And I will no longer regret being a single woman of high standards and strong values. Because some of the best choices I've made in my life were to remain single until I found a partner of value. And I give Sydney a lot of credit for helping me find my center.


You Should Also Read:
Take the Risk and Live Your Dreams
Take Charge of Your Emotions
A Stabilizing Harmonious Life


Related Articles
Editor's Picks Articles
Top Ten Articles
Previous Features
Site Map





Content copyright © 2023 by Christyann Anderson. All rights reserved.
This content was written by Christyann Anderson. If you wish to use this content in any manner, you need written permission. Contact Christyann Anderson for details.