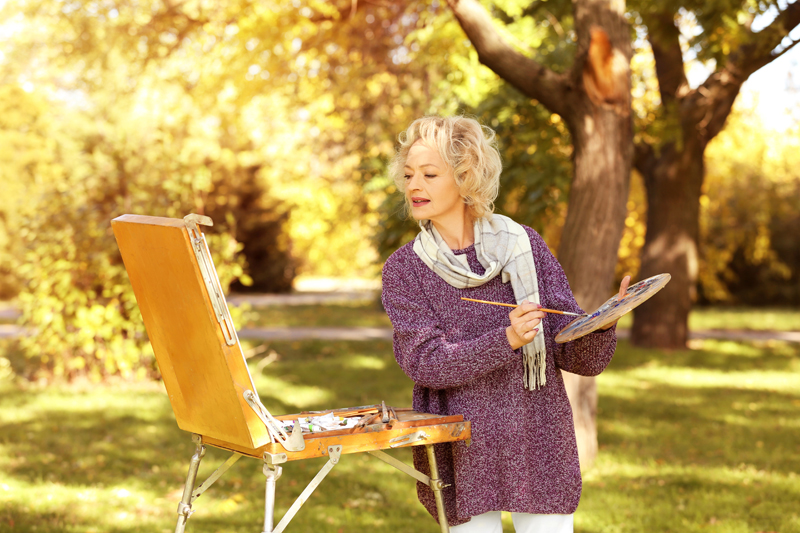 Resilience means being able to adapt to life's misfortunes and setbacks and is the ability to "roll with the punches." It enables adaptation at all ages, but is especially important in older age. Studies have shown that resilience has been associated with better health and successful aging regardless of income.

Study results have found ways that we can build on our innate resilience and help ourselves age more successfully. Based on this research, the Mayo Clinic staff offers an action plan that includes several recommendations. In summary -

Get connected.
Building strong, positive relationships with loved ones and friends can provide us with needed support and acceptance in both good times and bad. We should establish other important connections by doing volunteer work, getting involved in our community, or joining a faith or spiritual community.

Make every day meaningful.
We need to create an environment that gives us a sense of accomplishment and purpose every day. We can do this by setting goals that help us look toward the future with meaning. We can develop interesting hobbies, seek out creative and spiritual experiences, and plan enjoyable and challenging experiences.

Learn from experience.
We should remind ourselves how we've coped with hardships in the past, and consider the skills and strategies that helped us through rough times. We should identify past positive and negative coping patterns and use the positive to guide our behavior in the future.

Remain hopeful.
We can't change what's happened in the past, but we can always look toward the future. Accepting and even anticipating change makes it easier to adapt and view new challenges with less anxiety.

Take care of ourselves.
We need to focus on our own needs and feelings, both physically and emotionally, and participate in activities and hobbies that we enjoy. To stay healthy and strong we need to include physical activity in our daily routine, get plenty of sleep, eat a healthy diet, and, if needed, practice stress management and relaxation techniques.

Be proactive.
We shouldn't ignore our problems or try to wish them away. Instead, we should strive to figure out what needs to be done, make a plan and take action. Although it can take time to recover from a major setback, traumatic event, or loss, we need to acknowledge that our situation will improve if we actively work at it.

Seek professional advice if necessary.
Becoming more resilient takes time and practice. With guidance, we can improve our resiliency and mental well-being. If we find that progress in this area is eluding us, we should consider talking to a mental health provider who will be able to discuss ways to enhance our resilience capacity.

I personally feel that we can build our resilience by taking good care of ourselves and discovering what we need to make ourselves happier – and then take the next step by pursuing the things that bring us better health and joy.

Good health and happiness are keys to the best quality of life, and making an all-out effort to pursue them as we age will also link us to the ways of becoming more resilient.



Related Articles
Editor's Picks Articles
Top Ten Articles
Previous Features
Site Map





Content copyright © 2023 by Patricia Villani, MPA, PhD. All rights reserved.
This content was written by Patricia Villani, MPA, PhD. If you wish to use this content in any manner, you need written permission. Contact Patricia Villani, MPA, PhD for details.