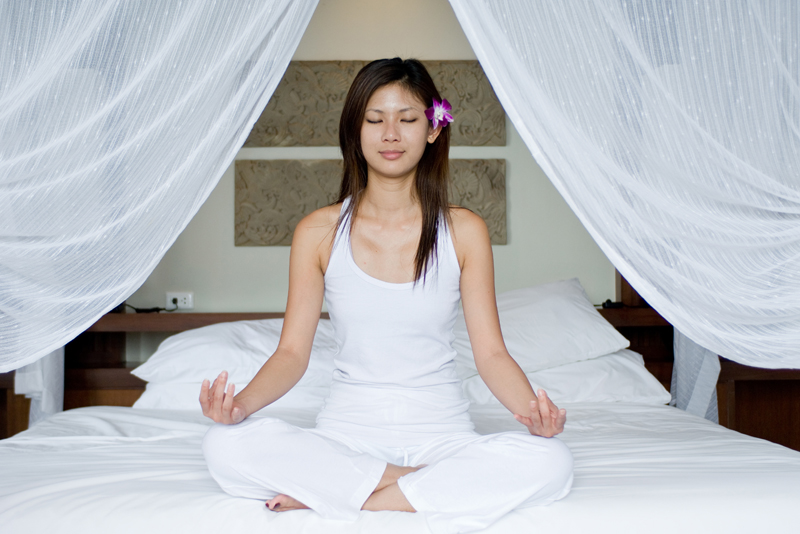 Every spring it is difficult to ignore the urge to start anew. We want to clean our cars, our garages, our office desks, and clean out our address books of the names of people we have outgrown. With all the beautiful budding of flowers and trees during this season, we too feel as though we are budding. The weather is changing, people seem a bit less stressed and in some parts of the country, we can start having our coffee and tea outside. We feel flirty and sexy, and fresh.

Spring is the best time to start a mental health ''detox'' program for ourselves too. Time to let go of holding back. Is there someone new in your neighborhood who you've always wanted to talk to but where too shy to try? Or, maybe you've been flirting with your single friend forever? Whatever the spring means to you, take on the challenge of forming new habits and behavior and try something new.

My priorities have always been others before me. I am the kind of person who is hyper conscious of other people's feelings. I spend too much time worrying about making others comfortable and happy - sometimes at the expense of my own happiness. And over the past few years, I have made a determined effort to let go of this kind of behavior and make peace with my faults. I now include myself in my priorities lists.

I've found that being single has made me feel that since I spend time alone that it is automatic that ''me'' comes first. But in reality, that isn't the case. We tend to neglect the things that are important to us when we feel that making a ''selfish'' choice, such as staying home to read a book we've been eager to read instead of going out with your family and friends, might be seen in a negative light. So instead, we go along with programs that sap us of our energy to rejuvenate and refresh our minds. Or we feel pressured to meet this person or that because our well-meaning friends have found ''just the right person'' for us. But during the spring season, doesn't it feel as though you can do all of these things on your own without the aid of friends and family? Don't you feel powerful and empowered with all this newness around you?

Make your wildest ''to do'' list ever. Travel alone for the first time. Take a holiday away from your children to a place just for you. Pamper your inner wild-child and start that class you've always wanted to take. Spring is a time to break out and regroup. Rid yourself of negative thoughts and toxic people. Time to start a fresh new you for this beautiful season.

You Should Also Read:
Take Charge of Your Emotions
Take the Risk and Live Your Dreams
Cafe de la Soul


Related Articles
Editor's Picks Articles
Top Ten Articles
Previous Features
Site Map





Content copyright © 2023 by Christyann Anderson. All rights reserved.
This content was written by Christyann Anderson. If you wish to use this content in any manner, you need written permission. Contact Christyann Anderson for details.