Kidney Disease And Your Pet Plus Recipes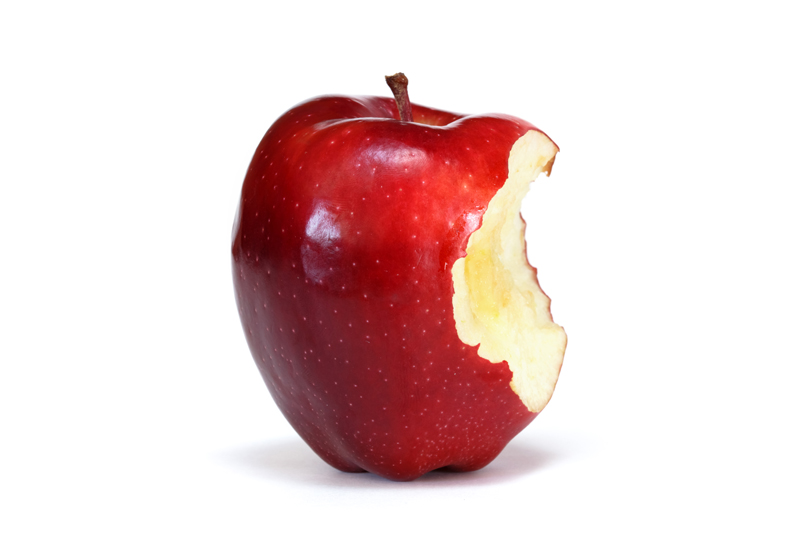 Kidney disease destroys the kidneys ability to perform properly and is not limited to any particular age or breed, but is one of the most common medical problems of older dogs and cats and is a leading cause of death for pets.
Signs of decreased kidney function are not evident until more than two thirds of the total kidney function has been lost. Once kidney damage is present, regeneration of kidney tissue does not occur. Kidney damage is usually progressive.
Signs associated with kidney failure are
* Loss of appetite
* Increased thirst
* Frequent urination or increased volume
* Poor hair coat / the smell of urine
* Depression and/or vomiting
These signs may appear suddenly or develop slowly over time.
Causes
Kidney disease may have many different causes, including inherited defects, infections and toxic substances (Pet food recall). With careful examination and testing, the severity of the disease can be evaluated and the best method of management prescribed.
Treatment
Your veterinarian will determine the proper treatment for your individual pet, which may include hospitalization, fluid therapy (ask if vitamins can be added to the intravenous fluids), as well as diet and medication. High blood pressure is the most common complications of chronic kidney failure.
Home Management
* your pet will needs special attention and care. It is very important that you provide free access to fresh, clean purified water.
*Follow instructions carefully if your pet has been prescribed medication.
*Your veterinarian will also recommend a well balanced diet with a reduced amount of phosphorus, sodium and high-quality protein. This helps prevent the accumulation of waste materials in the blood and reduces the workload on the kidney.
* Bach flower remedies can help your pet emotionally and you as a care giver
Diet recommendations and feeding directions
Dietary management is an important part of therapy for all animals with kidney disease. The goal of proper diet is to reduce the workload on the kidney while supplying the nutritional needs of the pet. Reduced dietary sodium has been shown to help control the high blood pressure that frequently occurs with kidney disease.
If your pet is one of the few that doesn't accept a new food (cat's can be very finicky), try warming the food to body temperature, and hand feeding for the first few days. Be patient but firm with your pet.
One trick I have used in the past to get a sick pet to eat was to add a little fish oil (one capsule) to their food or water. Keeping your pet hydrated is so important with kidney failure.
Alternative Pet Recipe
Always check with you vet before starting a new diet for your pet, I know with the pet food contamination people have no choice but to do this diet change. Informing your vet of your pets diet change is very important especially if your pet already has a chronic health problem.
Dr. Bob's "Kidney" Mix
Dr. Robert S. Goldstein- Holistic Expertise, appeared in the January 1997 issue of Love Of Animals
Dr Bob
- My Kidney diet may be served solo as an alternative to pet food or may be mixed with any natural, low protein food of your choice. If you like you may vary the grains by feeding oatmeal or barley. Parsley and asparagus work as gentle diuretics helping the kidneys flush wastes and impurities. Also, for dogs you can occasionally substitute tofu for the chicken.
The following recipe helps to nourish the system without taxing the Kidneys.
1 cup brown rice or millet
3 cups filtered water
2 hard boiled egg yokes (organic)
½ cup cubed, de-boned chicken meat (hormone and antibiotic free)
2 tablespoons grated asparagus
2 tablespoons chopped parsley
1 tablespoon sesame oil (unrefined)
Cook rice (or millet) with two-and-a-half cup water, approximately 45 minutes. In remaining one-half cup water, cook cubes of chicken (about 5 minutes). Mix chicken and rice (millet) with chopped raw vegetables and oil. When cooked, add egg yokes, multivitamin, and other supplements to mixture. If your animal's appetite is poor, flavor the stew with plain organic nonfat yogurt (2 teaspoon for cats and one-and-a-half tablespoon for dogs)
As Meal
Small dogs/cats (1-12 lbs) ¼- ½ cup
Medium dogs (15-35 lbs) 1 cup
Large dogs (50-85 lbs) 2 cup
Giant dogs (85 + lbs) 1-3 ½ cups
Dr. Pitcairn's Feline Diet for Kidney Problems
1 1/3 cups (2/3 pound) ground chicken, turkey or lean heart
4 cups cooked white rice
4 eggs
2 tablespoons cold-pressed safflower, soy or corn oil
1,500 milligrams calcium
1/8 teaspoon iodized salt
1/8 teaspoon potassium chloride (optional , for a saltier flavor)
1 teaspoon parsley, finely grated carrot or other vegetable (optional)
5,000 IU vitamin A
Taurine and other cat vitamins (about 5 days' worth)
50 milligram level B complex (or 10 milligrams per day)
2,500 milligrams vitamin C (½ teaspoon sodium ascorbate)
Mix everything together in a large bowl. Serve raw if the cat will accept it. Otherwise, mix all but the vitamins together, bake about 20 minutes in a moderate oven and then wait until it cools to mix in the vitamins. Occasionally, substitute 1 to 3 teaspoons of liver for part of the meat.
Feast for cats
Yield: About 10 cups | Serving Size: 1/2 Cup
1 1./2 pounds mackerel fillets or sardines (fresh, if possible, or frozen, never canned)
1/2 pound green beans, coarsely chopped
1/2 pound carrots, coarsely chopped
1/2 pound celery, coarsely chopped
1 tablespoon kelp powder
4 to 6 cups spring water
Combine all of the ingredients in a pan with enough water to cover. Bring to boil, and then lower the heat and simmer for 30 minutes, or until the carrots are tender. Remove from the heat and let cool. With an electric hand mixer, or using a food processor and working in batches, blend all the ingredients in to a nice puree. Using Ziplock bags or plastic yogurt containers, make up meal-sized portions and freeze whatever you won't use within 2 days.
Taurine and potassium are critical for felines with kidney problems. Fish protein high in this sulfur-bearing amino acid (sardines and mackerel are good sources)
Herbal Remedies that may also help
Alfalfa - 2 drops of the tincture daily or alfalfa tablets 1 daily in food.
OR Marsh Mallow give 1/2 teaspoon of an infusion daily for the first few weeks then twice weekly.
Make the infusion by adding two tablespoons of the plant to a cup of boiling water. Steep for 5 minutes
Berberis - 2 drops of the mother tincture or 1x dilution in the water or broth daily for 2 weeks
Homemade Pet Food Links
Homemade Pet Food – For kidney Problems
Pet food recipes
This information is for informational purpose only and is not intended to replace the care or advice of a Vet.
You Should Also Read:
Massive Recall of Pet Food
Pet Food Recall of Menu Foods Products Includes Many Brands
Make Your Own Pet Foods


Editor's Picks Articles
Top Ten Articles
Previous Features
Site Map





Content copyright © 2022 by Victoria Abreo. All rights reserved.
This content was written by Victoria Abreo. If you wish to use this content in any manner, you need written permission. Contact Victoria Abreo for details.