Review -- The Andromeda Strain on A&E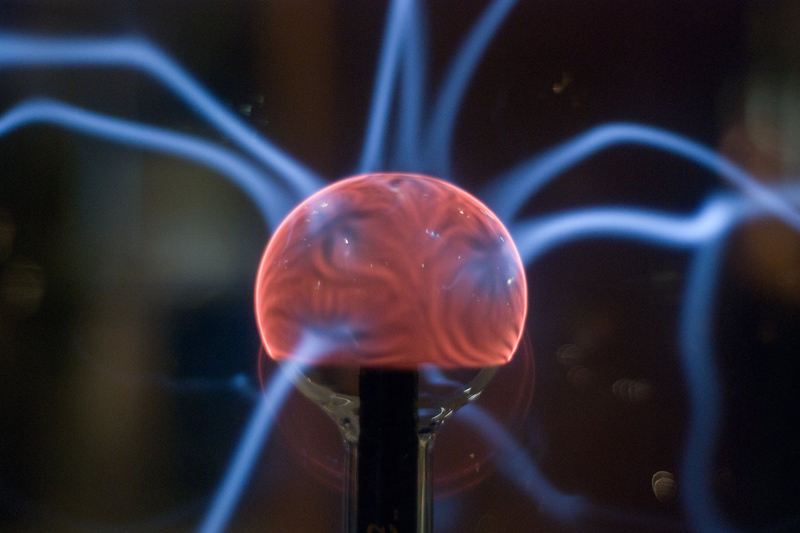 If you're not going to be home the evening of Memorial Day, set your TiVo for an A&E original TV event (yes, I said A&E). The cable channel is featuring a science fiction miniseries over two nights: Monday, May 26 and Tuesday, May 27 from 9-11 p.m.—"The Andromeda Strain," based on a novel by Michael Crichton and starring Benjamin Bratt, Eric McCormack, Ricky Schroder, Andre Braugher, Crista Miller, Daniel Dae Kim and Viola Davis. Ridley Scott, Tony Scott and David W. Zucker are executive producers.

I was lucky enough to get a screener for the first part of the four-hour show—and though decidedly skeptical (another intelligent virus movie?), I was happily surprised by the quality of the new miniseries. Actually, it's pretty darn good science fiction, and closer than you might imagine to the plot of the book that was originally published in 1969. At least so far.

BEWARE: POSSIBLE SPOILERS AHEAD!

In case you don't have a copy of The Andromeda Strain in front of you, it's a story about a satellite that crashes in the middle of a small Arizona town carrying a new kind of organism—one that is quickly discovered to be the almost instantaneous cause of death for the residents in the town, although some survive a little longer by going insane and killing others, then themselves. Five experts, part of a secret project designed for activation in just such emergency cases, are brought in to investigate this development.

Now, because the original book was written so long ago (although the plot itself stands up remarkably well), there are bound to be differences between the book and the movie—a little extra tension provided for the small-screen version, a little more conspiracy, a little more diversity, a little better technology, a lot more action. The initial infestation takes place in Utah, not Arizona. The president is involved, though he never actually appears as a character in the novel.

A drug-addicted investigative reporter (Eric McCormack) is added to the character mix, and the man in charge of the Scoop project, a general named Manchek (Andre Braugher), is definitely more malignant than his paper version. There's a little more talk about an insidious project by the government that resulted in this satellite's being up in space in the first place, to collect alien specimens that might be used in biological warfare. In the book the military avoids dropping a nuclear bomb; in the movie, there are more near-misses, and the first part ends with a cliffhanger involving said nuclear bomb.

The producers have created an effective film that features some interesting visuals, including the gassing of the birds that have been feasting on the dead residents of the town and scenes that demonstrate the passage of the virus/microbe/disease out of the town and into the wider world. One overly-stylized scene shows the decontamination process, allowing us a chance to look at undressed (but covered with chemicals) Benjamin Bratt and company. The show is well-paced, fast but not dizzying, and includes more edge-of-your-seat ension than actual action sequences, which is just as it should be. There are some graphic and violent scenes, mostly involving victims of the disease.

The characters are slightly more dysfunctional and more developed than the book's—to create more dramatic tension, I imagine, and perhaps to reflect today's realities. The research team is played with competency by Benjamin Bratt as hot-headed epidemiologist Jeremy Stone, Viola Davis as pathologist Dr. Charlene Barton, Daniel Dae Kim as microbiologist Dr. Tsi Chou, Christa Miller as exobiologist Dr. Angela Noyce and Ricky Schroder as virologist Major Bill Keene. The script manages to avoid a lot of technobabble, but this also means that some of the science is lost. Since the original science is almost 30 years old, though, I'm not sure this is a drawback; and in any case, a few of the methods the team uses (like animal testing) are not new.

If the miniseries stays true to the book, the final part should include a race for survival in the military base where our experts are holed up, after the virus somehow escapes containment. But one of the elements that helped the scientists in the book solve the mystery of how the Andromeda strain works is missing, so I'm not sure how they'll resolve that or if it even makes a difference in the movie. Actually, I can't imagine they're going to use the original conclusion anyway because it's a little too…passive for today's audiences.

But we won't get too far ahead of ourselves here; suffice it to say that this is a miniseries worth watching, featuring plenty of slick action, intrigue, a race against time and the gee-whiz science-based thrills for which Crichton is known for. I'm not sure where they're going with the investigative reporter angle, but am looking forward to seeing how they resolve all this stuff in the second part. Overall, I'll have to admit this is a worthy remake. It kept me tuned in, anyway, and in today's glutted TV landscape that's something.
You Should Also Read:
A&E


Related Articles
Editor's Picks Articles
Top Ten Articles
Previous Features
Site Map





Content copyright © 2023 by Helen Angela Lee. All rights reserved.
This content was written by Helen Angela Lee. If you wish to use this content in any manner, you need written permission. Contact Helen Angela Lee for details.