Annika Demonstrates with Lessons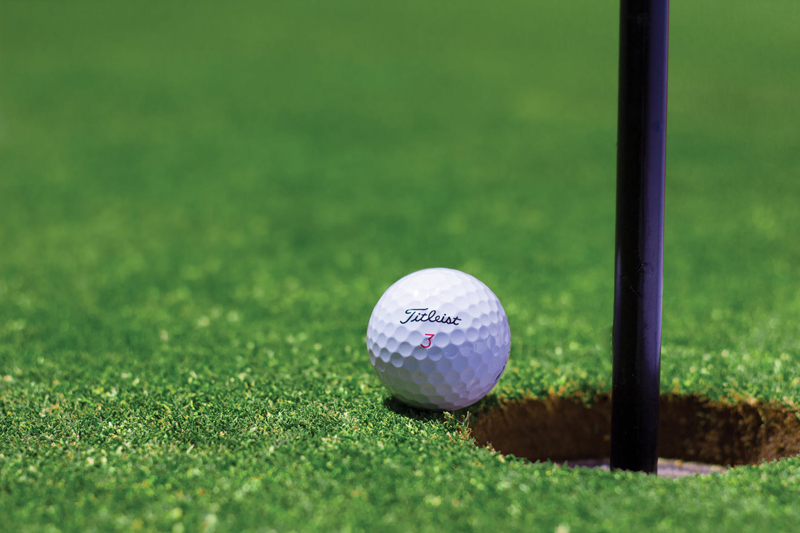 Continuing with the article about Annika Sorenstam there followed with a series of lessons by her best friends and coaches Pia Nilsson and Lynn Marriott. Annika believes they have the same vision about life that she has as there is no limit as to what you can achieve. They feature in this article six lessons that should help any golfer.
Lesson 1 was to be open to feedback and always try to improve. Whatever score you post believe that you can do better the next time. It is import when your coach or pro giving you lesson listen to the good things he is giving you. With positive feedback in reinforces the good feelings and encourages you to do much better.
Lesson 2 related to establish a reliable pre-shot routine. Annika's coaches told her not to waste energy on too many pre-shot swings. Have a routine you go through for every shot as it will put you in the proper mood for the shot you are ready to make. It should not take over 4-5 seconds for this pre-shot routine and keeps you focus on the shot ahead. Another suggestion is to not watch your partners swing as you should focus on your own game.
Lesson 3 states to only hit when ready. When waiting for a group ahead of you, try not to focus on what is holding them up. They also suggest never stand holding on to your club and being impatient. When it is your time to hit, then take your club out of your bag and go through your routine. If you feel rushed then take a few deep breaths as being too fast or too slow is never good.
Lesson 4 says to play the percentages as you should know your own ability as to what type of shot you need to make. Play to your strengths even if it means to lay up on a shot if you know you could never reach the green from that position. There are hazards on every golf course so know your limitations and play your own game.
Lesson 5 stresses practice with a purpose including on the driving range. Spend at lease half your practice time trying shots you may find out on the course. On the practice green chip up with one ball then go to putt it out like would happen on the course. As they say if you want to play better golf, you need to practice better golf.
Lesson 6 simply says simplify your swing which means to repeat your swing every time. So keeping it simple with make better shots. Don't complicate your swing, keep it simple. If you focus on balance and tempo your rhythm and swing should work for you, practice makes for better scores. The more you simplify your swing the more you will be able to repeat it.
This whole series of articles on Annika I thought were excellent. I found there were many good suggestions in this series of lessons that should help every golfer. The series of pictures of Annika helped to demonstrate these lessons. I know I found some suggestion I will take with me the next time I play.
My ebook "Golf is Forever" is now available. Check out this web site to find what it is about and how to order a copy.
https://www.bellaonline.com/ebooks/ebook137
You Should Also Read:
golf magazine


Related Articles
Editor's Picks Articles
Top Ten Articles
Previous Features
Site Map





Content copyright © 2022 by Letta Meinen. All rights reserved.
This content was written by Letta Meinen. If you wish to use this content in any manner, you need written permission. Contact Sandy Eggers for details.