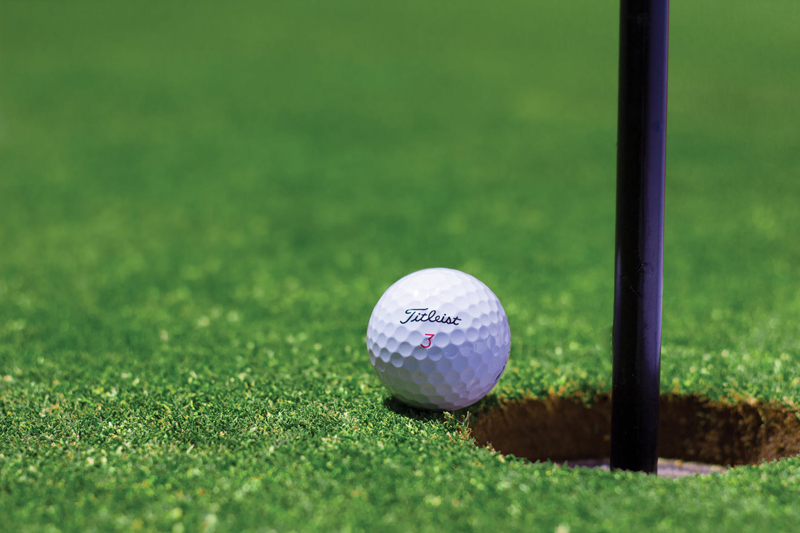 Sometimes you never know what you will run into when going to the Mill Creek club house to play golf. I had planned to meet some friends to play golf this past Saturday so I went early to exercise with my Speed Stik before I hit a bag of balls on the driving range. I met Theresa who had made the tee time and she informed me that she would not be playing today as her daughter Trisha had organized a Scramble for the people from her office in Austin, Texas. She would be playing in this Scramble.
I told her that was fine as I will just get in some practice and if nobody else shows up it will be OK. I finished hitting balls and went to chip and putt to pass the time. My friend Theresa found me and said they wanted me to play in their Scramble that it would be fine with her daughter Trisha. I did not want to intrude but she insisted as it was fine with her daughter. She said beside they were offering a BBQ dinner after the Scramble and they had plenty for all.
It was a beautiful day and I had nothing else pressing so I agreed to play. Another friend Jane arrived and she was invited also since they had more cancellations for the Scramble. We were set up as a five some and met two young men who would be on our team. They both work for this business in Austin. My friend's daughter who was sponsoring the scramble had all the teams organized and we were ready to tee off.
The men as part of our team were very nice and friendly. One asked if his wife could be ride along with one of us. Theresa offered to have her ride with her and we were set to go. On the Scramble of this kind everybody tees off and then you choose the best drive and everyone hits from that spot. It carries on until the ball is holed out for your score. It did not take us long as we birdied the first hole. We all were cheering each other on and found birdies coming along in good order. Everyone of our group helped and it was nice to have these guys who were big hitters. We gals did not have to tee off on some holes but came through when they hit some wild shots.
After we finished everyone gathered at the club dinning room for drinks and a BBQ meal. Everything was planned ahead of time so went off very well. We met some of the other players who lived in Austin and they said they enjoyed the golf course. We had a nice visit with our fellow team mates while enjoying our meal.
Soon it was announced that since Trisha was sponsoring this Scramble she thought it a good turn to have members donate to a worthy cause. The lady that rode with Theresa also worked for this company but was a volunteer at the Austin Children's Shelter in Austin. She explained what this charity does and how they help the young abused children and how the donation would help.
When the prizes for the Scramble were announced our team found out we were the winners and were given gift certificates to Academy Sports Store. Our team all donated these gift certificates to the Children's Shelter. She was grateful as it would go to a very useful cause. We also were given a flyer about this Shelter and I found their web site and made a extra donation with them.
This was a very enjoyable Saturday afternoon, gracious people, fun loving event, and a good time was had by all. Trisha announced that since it was so successful she planned to do this every year and hopefully add more players each year. I was so happy I became part of this Scramble, one never knows what will happen when you go to play a round of golf and you get invited to a great event.
My ebook "Golf is Forever" is now available. Check out this web site to find what it is about and how to order a copy.
https://www.bellaonline.com/ebooks/ebook137
You Should Also Read:
Mill Creek Golf Course


Related Articles
Editor's Picks Articles
Top Ten Articles
Previous Features
Site Map





Content copyright © 2022 by Letta Meinen. All rights reserved.
This content was written by Letta Meinen. If you wish to use this content in any manner, you need written permission. Contact Sandy Eggers for details.