Start Living, Start Losing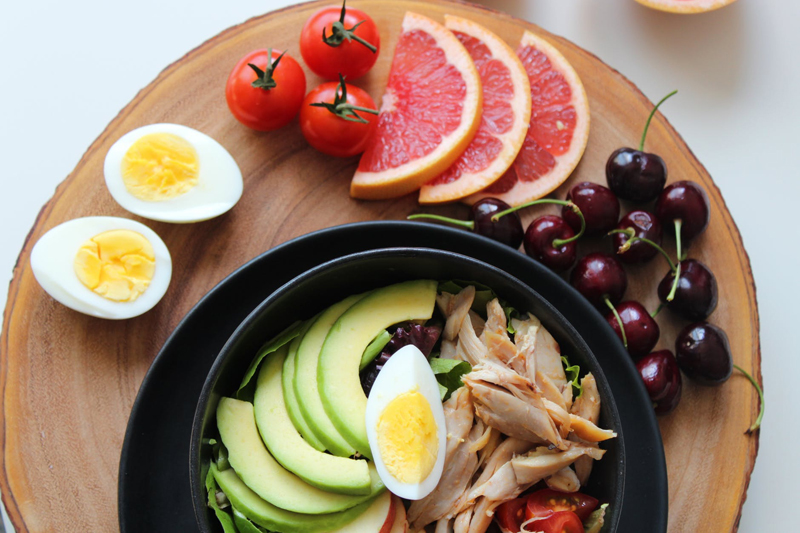 It's true that few people will lose weight just by reading a book. Few people will lose weight just by drinking more water. However, building up a healthy lifestyle is about constructing a support system around you that includes friends, healthy foods, healthy activities, internal motivation, and tips. "Start Living, Start Losing" can certainly provide a wide variety of tips which might make a difference in your own path.
It should be clear by the cover, but this book is in many ways a long promotion of the Weight Watchers system. That's not to say it will not help others - there is something here for everyone! But you have to inure yourself to the hype. You are only one sentence into the book when you hear that Weight Watchers is "the most respected name in weight management". According to who? According to the book's authors? There is the constant mention of points and the Weight Watchers system. Again, not a big deal - just know that it's there.
The book has a LOT of advice that anybody who wants to eat healthy can use. Be aware if you use food for solace or emotionally eat - and find solutions which solve the emotional triggers. Get rid of junk food in your house - if you don't see it, you won't eat it. If you're starting a new exercise, like walking or biking, give it a few weeks so that the activity begins to become a normal habit in your life.
If you feel hungry, find a way to distract yourself - go clean a cupboard or unload the dishwasher. Are you REALLY hungry, or are you just bored?
Be patient with plateaus - they hit everyone and you really do go past them. Find an exercise partner - you're far more likely to stick with it and enjoy it. Drink 8-10 glasses of water each day. Eat your veggies, learn to like new ones. Don't try to clean your plate, just eat until you're full.
Focus on today.
All of these are GREAT tips for any person. You might say "well, they are common sense". Yes they are - but obviously people are not doing them if they are gaining weight! Sometimes we need to be reminded. Hearing these tales from average people who have taken that step shows us that yes, it really does make a difference.
Now, as with any diet related book, there are several caveats. All of these people are "normal people" so the advice they give is not necessarily great. It could be completely biased or inane. One person says other non-WW diets are awful because "as soon as I went back to eating normally, I gained it back and then some". Well, duh! If this person quit WW and went back to eating her normal diet of large pizzas and soda, undoubtedly they would gain back the weight too! The reason she was heavy to start with was that she ate poorly. She should never be eating like that again.
Other stories threw out random anti-other-diet comments, like saying low carb means you don't eat whole grains. What?? Low carb is about eating healthy fibers and avoiding the high-sugar foods. But then another story would say they knew eating white bread and white pasta was not good for you. And yet another person talked about WW people eating burgers without buns which was always a low carb "staple". So it was a mix of information, sometimes contradictory.
You get that same mix of confusion in their pro-WW stories. One person says "I can eat anything" on WeightWatchers. I hardly think that is the message of WeightWatchers! So they're saying you can splurge all your "points" (which they say quite frequently) on chocolate cake and eat nothing else?? I don't think so! Any diet plan is about eating a healthy, balanced set of foods. If someone "ate whatever they wanted" and chose to eat only pasta all day long - and came down with scurvy - I doubt that'd be the message WeightWatchers was promoting.
Also, they of course highlight the success stories here, and don't tell about the many people who had issues. I think it really would have been helpful to have a few "failure" stories in here to provide a round experience, to show that not every system works for every person.
So that all being said, I really did enjoy this book. If you didn't relate to one story, another story would fit your needs. That way if 100 different people pick up the book, certain stories will appeal to various people in that group. You never know which one story might speak to you and give you tips and advice you can really take to heart.
Lisa Shea's Library of Low Carb Books


Related Articles
Editor's Picks Articles
Top Ten Articles
Previous Features
Site Map



Follow @LisaLowCarb
Tweet





Content copyright © 2022 by Lisa Shea. All rights reserved.
This content was written by Lisa Shea. If you wish to use this content in any manner, you need written permission. Contact Lisa Shea for details.