Broadcast Networks Reveal Fall Schedules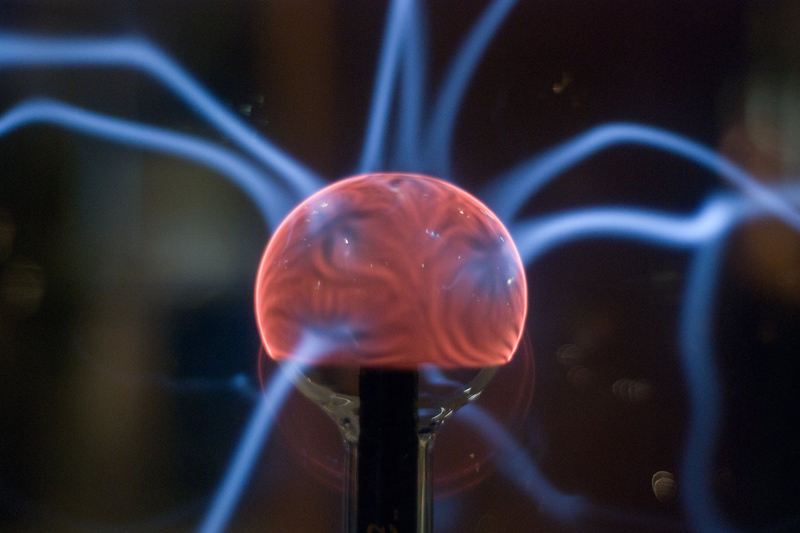 This week the broadcast networks have been staging their "upfront" presentations to advertisers, which means they finally reveal their schedules for the following TV season. The bad news is that viewers are apparently getting tired of serials, and you won't see much in the way of scifi TV although fantasy elements are rife. Here are some highlights from the fall lineup that might be of interest to us scifi geeks:

ABC:

"Lost" will return, of course, but is being benched until February.

"Big Shots," airing Thursdays at 10 p.m. ET, is a drama about four CEO friends who are doing well until women get involved. We only list this once because Michael Vartan of "Alias" is involved.

"Pushing Daisies," Wednesdays at 8 p.m., is from Brian Singer ("Heroes") and Barry Sonnenfeld ("Men in Black"). It's a "forensic fairytale" about a boy named Ned who discovers he can touch dead things and bring them back to life. When he grows up, he works with an investigator to crack murder cases by asking victims to name their killers. Then he brings back his childhood sweetheart, who encourages him to help others instead of solving mysteries. Life is perfect except for one thing: Ned can't touch his girlfriend ever again, or she'll be dead for good.

"Cavemen" will air Tuesdays at 8 p.m. Initial buzz for this comedy concept is not so good, but we'll see. It's about the Geico Insurance cavemen, three modern-day buddies named Joel, Nick and Jamie who live in the suburbs and want to be treated normally.

"Eli Stone," a scheduled mid-season replacement, is about a San Francisco lawyer who represents mostly the bad guys—big corporations that screw over the little guy. After experiencing some odd hallucinations, though, he tries to find out what life is all about. He discovers an aneurysm in his brain—or is it evidence of a higher calling? Johnny Lee Miller and Victor Garber ("Alias") are in the cast.

CBS:

It's official, "Jericho" is canceled. Sorry, fans, it looks like there's no chance of resurrection for this one. "Ghost Whisperer" will be back, along with all the CSIs (duh).

"Moonlight" airs at 9 p.m. Fridays after "Ghost Whisperer." It's from Joel Silver ("Matrix" trilogy) and details the adventures of an undead private investigator named Mick St. John. He helps the living instead of feeding on them. He had been turned into a vampire by his new wife Coraline 60 years ago and is now sickened by her and other vampires who view humans only as a source of nourishment. Today, he may have fallen in love again, with a reporter who is investigating the unusual murders caused by Coraline and her pals. Sounds yummy, if you ask me. I loved "Dark Shadows."

"The Big Bang Theory" airs 8:30 p.m. ET on Mondays. It's a comedy about best friends who know lots about quantum physics but very little about life. They meet a sexy neighbor who's also newly single.

"Viva Laughlin" airs at 8 p.m. Sundays. Executive produced by Hugh Jackman (yes, Wolverine), this series based on a BBC show called "Viva Blackpool" is a musical mystery drama about a businessman who wants to run a casino in Nevada. It stars Lloyd Owen ("The Young Indiana Jones Chronicles"), and also features Carter Jenkins of "Surface."

NBC:

"Heroes" will return Mondays, and is joined by a six-episode spinoff called "Heroes: Origins" during its hiatus. The new show will feature one new character a week. Viewers will be able to vote on which new hero from the spinoff will join the original cast the following season.

"Bionic Woman" starring Michelle Ryan will air on Wednesdays at 9 p.m. ET. David Eick, an executive producer of "Battlestar Galactica," is involved, as well as writing and direction from "The X-Files and "Kidnapped" alumni. Apparently Katee Sackhoff is in an episode or two.

"The Journeyman" with Kevin McKidd will air 10 p.m. ET Mondays after "Heroes." It's described as a romantic mystery from the producers who brought us "The West Wing." A San Francisco reporter starts to travel through time and alter people's lives.

"Chuck" on Tuesdays at 9 p.m. ET is a comedic spy thriller about a computer geek who unexpectedly becomes a government agent after spy secrets get embedded in his brain.

"Life" airs Wednesdays at 10 p.m. ET after "Bionic Woman." It's from the executive producers of the film "The Astronaut's Wife" and David Semel, who directed the pilot of "Heroes." It's about a detective who's given a second chance after serving time for a crime he didn't commit. It stars Adam Arkin and Damian Lewis. This show, along with "Bionic Woman," will also air on the SciFi Channel—though it doesn't seem very scifi-like to me.

"The IT Crowd" is scheduled to join the lineup sometime during the 2007-2008 season. It's comedy based on the British series about techies who work in the Information Technology department of a large corporation.

FOX:

"New Amsterdam" is a new drama for the Wednesday 9 p.m. ET slot about a cop who happens to be immortal. As a Dutch soldier, he saved the life of a Native American girl who then gave him the gift of immortality until he finds his true love. "The Sarah Connor Chronicles," featuring the character from "The Terminator" films, is slated as a midseason replacement. "24" returns, as does "The Simpsons."

CW

"Veronica Mars" is dead. "Smallville" and "Supernatural" will return. The fledgling network is adding a comedy called "Aliens in America," but we'll need more information on this one before we find it interesting.





You Should Also Read:
ABC
CBS
NBC


Related Articles
Editor's Picks Articles
Top Ten Articles
Previous Features
Site Map





Content copyright © 2023 by Helen Angela Lee. All rights reserved.
This content was written by Helen Angela Lee. If you wish to use this content in any manner, you need written permission. Contact Helen Angela Lee for details.