What is Tannin in Red Wine?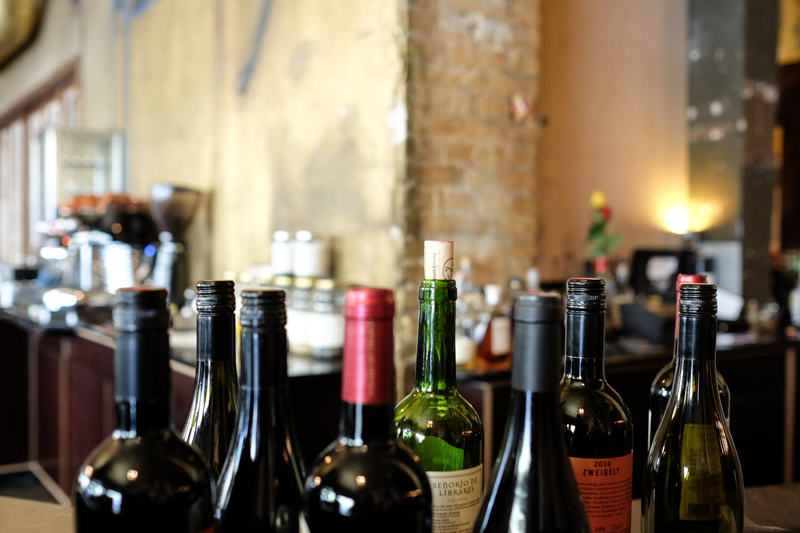 Tannin is naturally produced in red wines as a result of fermentation and more is added during barrel aging. Peter F May considers tannins and why they are desirable.
When you buy a carton of grape juice all you get is the juice of grapes. When you buy a bottle of wine you get much much more even though the contents started as the juice of grapes.
The process of turning grapes into red wine starts with the action of yeast cells that convert sugars in the juice into carbon dioxide and alcohol. After the yeasts have done their job they die and are removed along with grape skins, pips and any remaining stalks.
What is left is wine but the fermentation process has created complex chemicals, not all of which are fully understood, and red wine is usually aged in wooden barrels which again adds to the complexity of compounds in the finished product.
Most tannins are extracted from grape skins pips and stalks during fermentation and more is added during wood.
Tannin gets its name from the French term for the acids extracted from oak bark used to convert animal skins to leather.
If you're not sure what tannin tastes like, take a tea bag – proper black tea, not herbal or flavoured and preferably English Breakfast – place it in a cup and add freshly boiling water to fill the cup. Now leave it for fifteen minutes and take a drink. Don't add sugar or milk, just sip the tea as it is. That taste you are getting is tannin.
Red wine drinkers have become used to tannins, it is part of the taste profile that we learn to like and we expect it of fines wines. New wine drinkers prefer red wines with few tannins or where tannins are hidden behind sweetness.
But tannins give a backbone, and while maybe overpowering when the wine is drunk on its own, become into their own when accompanied with food by helping to aid digestion.
And tannins play an important role during winemaking by helping extracting colour from the skins and stabilizing them so they don't fade over time– essential for red wines – and they also enable wines to age during which they soften throwing a deposit.
Why winemakers still use wooden barrels in the 21st Century, when there are alternative methods of storing and aging wines, I discussed in my article
Barrels - Why are they used?
There are many other uses, please share your suggestions on our
forum
.
| | | |
| --- | --- | --- |
| | Peter F May is the author of Marilyn Merlot and the Naked Grape: Odd Wines from Around the World which features more than 100 wine labels and the stories behind them, and PINOTAGE: Behind the Legends of South Africa's Own Wine which tells the story behind the Pinotage wine and grape. | |
---
You Should Also Read:
Drinking Wine
Wine Grapes
Pairing Food & Wine


Related Articles
Editor's Picks Articles
Top Ten Articles
Previous Features
Site Map





Content copyright © 2023 by Peter F May. All rights reserved.
This content was written by Peter F May. If you wish to use this content in any manner, you need written permission. Contact Peter F May for details.