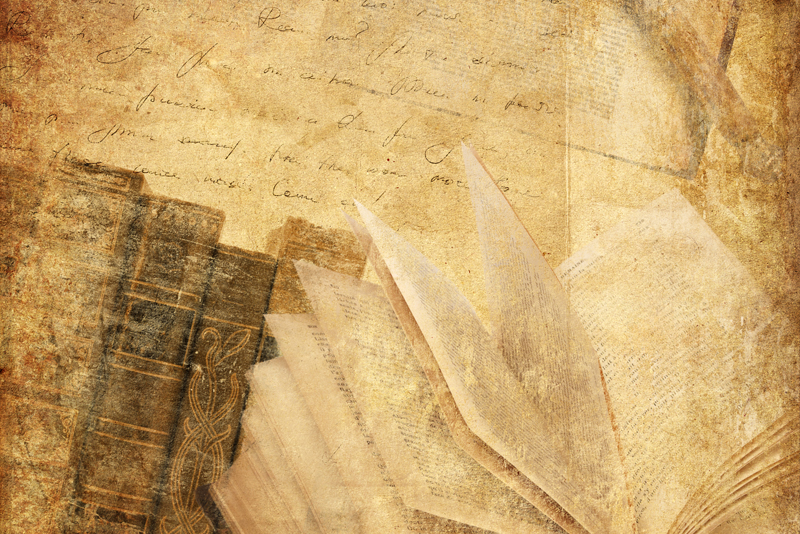 Jane Austen's (1775-1817) classic romance
Pride and Prejudice
has been a well loved tale since her death. Her writing has been reprinted, studied and immortalized in many films. It was written with its main character Elizabeth Bennet (and her family) as the focus; but haven't you wondered about her love interest Mr. Darcy? Well
Darcy's Story
follows a long the same two year period as
Pride and Prejudice
except from the perspective of the "haughty, reserved, and fastidious" Mr. Darcy.
Darcy's Story is divided into seven parts, each beginning with a quote from
Pride and Prejudice
. Likewise, this is a story about the different levels of society and the relationships co-existing within the different levels. Covering the same period as
Pride and Prejudice
required a significant amount of verbatim passages. I didn't have a problem with this at all and I think it was a better choice than trying to rewrite it. While the Bennets are still widely the focus we are able to explore what makes Darcy the way he is.
One of the first things we learn about Mr. Darcy is that he longs to be "as fortunate as his father, in finding in his marriage both a person of equal social position, and whom he could also regard with the affection that had so manifestly subsisted between his parents." He has a deep affection for his parents and utmost respect for his father whose study is left just as it was prior to his death. Despite this desire for the perfect woman, Mr. Darcy isn't actively looking for love although those around find him to be a perfect catch (because of his social status and wealth) regardless of his personality. He strongly believes his future wife will come from a family of equal standing to his own. Being one of the richest men in the country, this is a tough bill to fill.
In walks Elizabeth Bennet, a woman whose family has meager means. His feelings for Elizabeth are still largely unexplained but he knows he has a strong urge to be with her or in her presence despite what he would normally consider, an inadequate match and her "vulgar, loud and ill-educated" mother and younger sisters.
Darcy doesn't come by conversation as easily as the men in his life; Wickham (whom he loathes) and his buddies Fitzwilliam and Bingley who have an easy time in social situations, especially those involving the opposite sex, are sources of great jealousy for him. His lack of social ease as we know makes him appear disinterested and a bit of a snob.
A very important relationship is that with his sister Georgiana, who is still under his protection but quickly becoming a woman and loyal confident. In spite of her unfortunate experience with cad, George Wickham she has grown into a fine lady whom he holds great affection and respect. He longs to see her happy and is pleased by her immediate acceptance of Elizabeth. I found myself drawn to this character who also sheds a brighter light on her brother.
Unlike the original story, there's no question with whom the narrator is talking of (in
Pride and Prejudice
there were times when the address, "Miss Bennet", made it difficult to determine who was who). I found the dialogue and flow easy to get into and the obvious change in voice, of course, moved along quickly.
Darcy's Story
doesn't contain the same formality as
Pride and Prejudice
but there is a definite comfort level when reading it.
I still found some things left unanswered. What exactly did Mr. Darcy do for a living? He was a man of independent means, yes, but what did he do when he was off taking care of "business"? There was a moment near the end when the Darcys have an intimate moment which has a highly sexually suggestive tone to it, not present in
Pride and Prejudice
or throughout this novel. It felt awkward and out of place.
In the preface the author, working under the pseudonym Janet Aylmer, explains "
Darcy's Story
explores Darcy's thoughts and actions, and the reasons behind them, and demonstrates that the hero is just as interesting a person as Elizabeth Bennett herself." In deed, Fitzwilliam Darcy is an interesting man otherwise women wouldn't have loved him so deeply for so long. Taking on the task of writing from his perspective is a great one. Does the author accomplish this task? For this reader, yes. I highly recommend checking it out.
Janet Aylmer
Harper Collins, 2006
Buy your own copy of Darcy's Story at Amazon.com
.
Buy your own copy of Darcy's Story at Amazon.ca
.
---
M. E. Wood
lives in Eastern Ontario, Canada. If you are going to find this eclectic reader and writer anywhere it is probably at her computer. For more information visit her
official website
.
You Should Also Read:
Author Q & A with Janet Aylmer
Review - Pride and Prejudice
Pride and Prejudice Quiz


Related Articles
Editor's Picks Articles
Top Ten Articles
Previous Features
Site Map





Content copyright © 2022 by M. E. Wood. All rights reserved.
This content was written by M. E. Wood. If you wish to use this content in any manner, you need written permission. Contact Yvonne Ije for details.