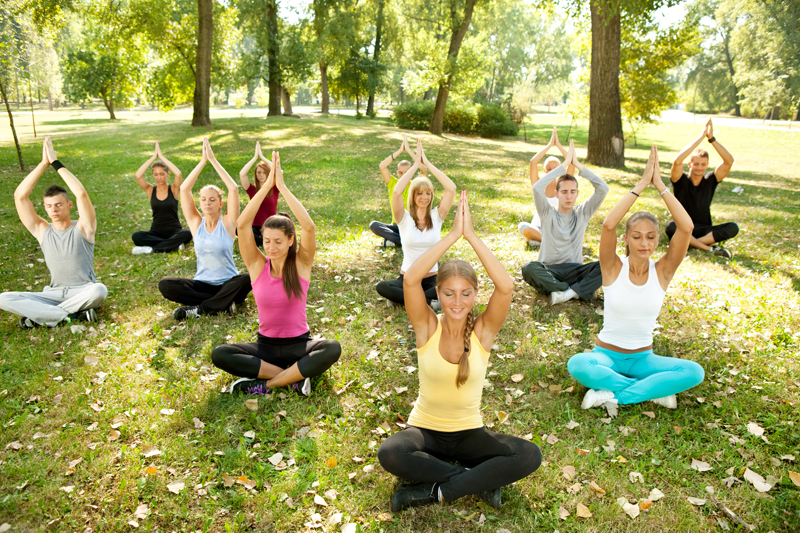 As a diabetic you can control your blood sugar levels by your weight. Here are some simple tips to make weight loss easier
1. Make sure to eat a healthy breakfast before 9 a.m., even if it means placing a bowl of oatmeal on your dressing table to eat while you put on your makeup. Healthy options: nonfat milk/yogurt smoothie with fruit; toasted English muffin with sugar free peanut butterspread; whole-grain cereal or oatmeal with raisins and skim milk, egg-white omelet and whole-wheat toast.
2. Be sure to eat a small midmorning snack approximately three hours after breakfast. This will tide you over until lunch. Suggestions: a piece of fruit, a small fat-free yogurt, low-fat cottage cheese, or one or two pieces of low-fat string cheese.
3. Eat lunch no later than 1:30 p.m. Lunch should include a healthy balance of high-quality, low fat protein, fat and carbohydrates
4. Three hours after lunch is usually the beginning of the when blood sugar drops this affects energy and mental concentration. It's also the most popular time for stress-induced eating. Don't reach for a candy bar/protein bar for a quick energy boost. Instead, eat something that provides high-quality, low-stress energy. Have a ombinations of protein and good carbohydrates are perfect, such as low-fat or fat-free yogurt or cottage cheese, along with a piece of fruit.
5. Dinner should be eaten from 6 to 7:30 p.m. Be sure to should soup or salad, vegetables and a source of protein, such as poultry, lean red meat, fish, legumes or veggie burger. Mixed fruit could be served as a dessert item.
6. Try to have dinner completed by 8 p.m. at least four to five days a week. Remember if "you eat after eight, you gain a lot of weight!" If you must eat dinner after eight, eat lighter and eat before you go to dinner.
7. As a diabetic you should stay away dense complex carbohydrates (pasta, bread, potatoes or rice) after 5 p.m. These foods should be consumed in moderation, primarily during the day. At dinnertime these starches should be considered as occasional treats (once or twice a week, in small portions). The goal is to strip your dinner of the dense calories from complex carbohydrates such as vegetables
8. Dispose of all fat-free desserts and snack items in your kitchen. They are riddled with low-quality, high-stress refined, processed sugars. Stock your refrigerator with sugar free and fresh fruit.
9. Typical restaurant portions are man-sized. At lunchtime,ask to have half of the entree boxed even before eating. At lunch, one piece of bread is appropriate. Remember: The later you eat complex carbohydrates, the more weight you gain.
10. Water should be consumed throughout the day. Often when we think we're hungry, we're actually thirsty. Eight 8-ounce glasses or more should be drunk during the course of the day. Try to find a larger drinking jug. You can find them at Walmart and other stores.
You Should Also Read:
What is a normal A1C?
Sun and the Diabetic
Water and the Dibetic


Related Articles
Editor's Picks Articles
Top Ten Articles
Previous Features
Site Map





Content copyright © 2022 by Cindy Kimura. All rights reserved.
This content was written by Cindy Kimura. If you wish to use this content in any manner, you need written permission. Contact Cindy Kimura for details.