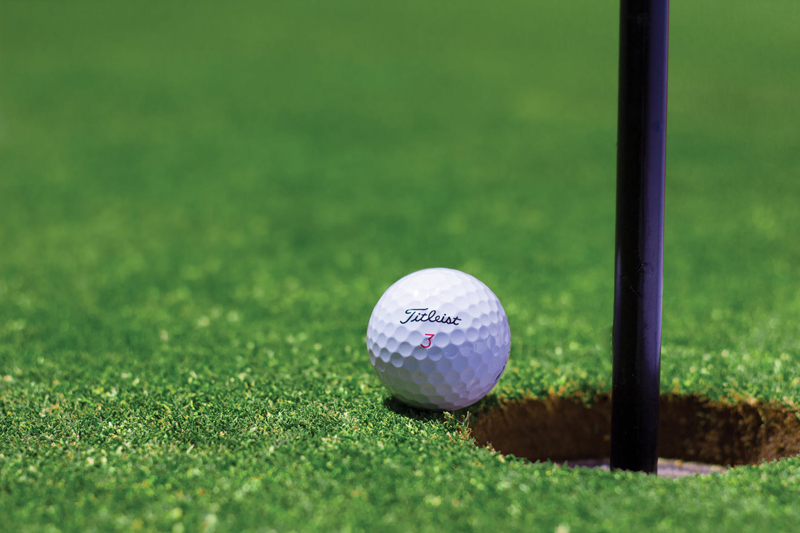 In the
Golf Digest
they have a serious of lessons from the Pro's that is helpful. Starting with Vijay Singh, Tiger Woods, Tom Watson, Annika Sorenstam and Butch Harman they give a series of different lessons that could help any golfer. This series is called Lesson Tee from the June 2007 issue and I found some good tips I will want to try.
The first tip is a driver swing sequence by Vijay Singh about hitting it long is like shooting an arrow. Vijay says when he needs to make a big drive he makes sure he makes a complete turn going back. This way he gets more power through the shot, he mentioned that the further back you pull the string the more energy will propel the shot. He also is aware of the rhythm as many golfers lose their rhythm when they try to hurry the shot. There is a serious of pictures that show this swing plan. He mentions to be long you must stay limber with rhythm
Tiger Woods gives tips on using the 3-Wood instead of your driver on certain holes. He says he is not a fan of target golf as it forces you to think accuracy instead of power. This means not using the driver as the 3-wood will give you more accuracy on the difficult driving holes. This means you will sweep the club back in a shallow angle to make contact with the ball from the inside. Tiger also has a series of photographs of how to hit a tough shot out of rough or from difficult angles. He says you have to use your imagination when you are in an awkward stance try to vision the shot you want he says, "See the shot, then hit it". Of course we all aren't as talented as Tiger but we can try.
In the Tom Watson section he talked about holing a tough chip like he did 25 years ago of the U. S. Open at Pebble Beach in 1982. Tom claims that was the best shot he made in his life and enjoys reliving that event. He did mention that he had practiced that exact same shot many times during the practice rounds. He says it is his aim to practice the toughest shots that he might face during any competition.
Annika Sorenstam gave us three keys to making short putts. She says that being a good putter you have to learn to hit those short putts. The most important part of the putt is keeping the putter face square and controls the stroke with your shoulders. She mentions a good drill on the practice green is to place the putter behind the ball and then just push it towards the hole without taking a back stroke. She also mentions to focus on your routine before each putt. She says the most important part of putting is keeping your eyes down; even the slightest peek can throw the putt off line.
Butch Harmon gives us a lesson on pitching from the rough and how to catch it solid through the ball. He says it is important to pick the right club using sand or pitching wedge and set up with the ball in the middle of your stance. You weight should be on your front foot but will shift back during the back swing then accelerate through the shot. The loft of the club will create the height needed to carry the ball to the green. I have been practicing this type of shot around out practice green. We have some long grass growing there and give you good experience on how to chip it from the rough.
I find these golf lessons a good addition to
Golf Digest
and they are explained in simple terms that any golfer will understand. Take these tips to your driving range and practice areas to help lower your scores.
My ebook "Golf is Forever" is now available. Check out this web site to find what it is about and how to order a copy.
https://www.bellaonline.com/ebooks/ebook137
You Should Also Read:
golf magazine


Related Articles
Editor's Picks Articles
Top Ten Articles
Previous Features
Site Map





Content copyright © 2019 by Letta Meinen. All rights reserved.
This content was written by Letta Meinen. If you wish to use this content in any manner, you need written permission. Contact Sandy Eggers for details.