Fourth of July FHE lesson idea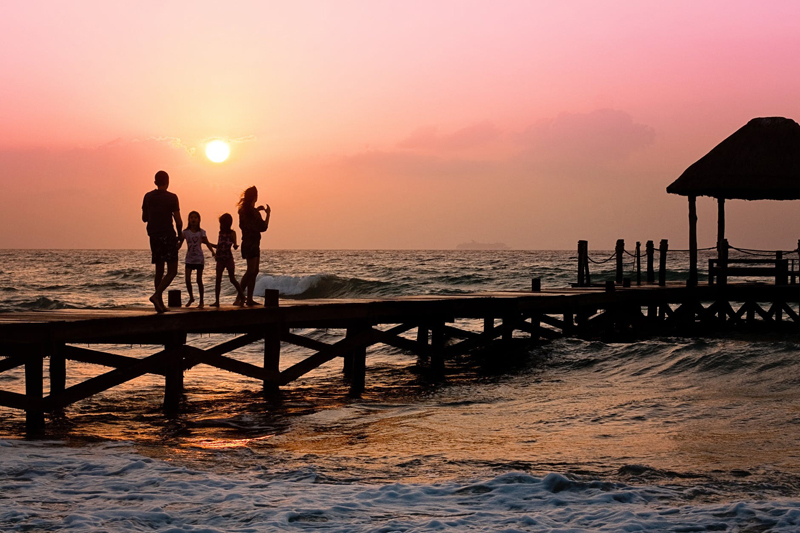 This lesson requires some advanced preparation. There is also a related treat idea at the end which will require approximately one hour of prep time.

Source: "I Had Seen a Vision", Doctrine and Covenants and Church History Gospel Doctrine Teacher's Manual, 11; "Lesson 44, Being Good Citizens", ibid, 255

Advanced preparation:
1. Have younger children draw pictures of what is special about America. (Ideas may include the flag, a place they've been, a family member who is in the military, etc.) Save these drawings for your lesson.
2. Find a simple service project your family can do. If you have a family member who does not want to participate in Family Home Evening, it is important you find a service project they will enjoy. Ask an older child to contact local organizations and find something the family can do to help. (Ideas may include calling an animal shelter, a sporting organization or a local hospital. City offices often have ideas, too.)

Materials needed:
1. A chalkboard and chalk or a whiteboard with dry markers. Blank paper and crayons work well also.

ATTENTION GETTING ACTIVITY: Show the pictures. Have each child explain their drawing and why it makes America special.

Ask each family member to share one or two things which make America special to them. (If the Constitution and government are not mentioned, mention them now.

QUESTION: Why is our government a blessing? (It allows us many freedoms, it is for the good and safety of the people, it establishes laws to protect the innocent and punish the guilty, it allows us to speak up and be heard when we feel something is wrong. See D&C 134.)

Tell them we need to honor our government and protect the Constitution.

QUESTION: How can we do that? (Answers may include obeying the laws of the land, respecting others, becoming involved, voting, etc.)

Explain that Church leaders have encouraged us to be to obey the laws, be good citizens and serve our country and communities.

*OBEYING THE LAWS
Have someone read the Twelfth Article of Faith.

QUESTIONS: What are some laws we obey every day? Why is it important that we obey them? How should we treat law-enforcement officers and political leaders?

*BEING GOOD CITIZENS
Explain that being kind to others, even when we don't agree with them, is the best way to be good citizens.

Encourage family members to share examples of being kind to someone they didn't agree with. It may have been a student at school, clerk at the store, stranger, or co-worker. Be prepared to start this mini-discussion with your own example.

QUESTIONS: How can we be good citizens (by being kind to others.) How does being kind help? How does it make you feel? Will it always change the situation? (Explain that sometimes being kind doesn't change the physical situation, but it will change the Spirit and that is important.)

*SERVING OUR COUNTRY AND COMMUNITIES

QUESTION: How can we serve our country and our community? (Answers may include military service, working as a police officer or firefighter, volunteering, etc.)

Explain that the First Presidency has encouraged Church members to serve on school boards, city councils and even in political offices.

QUESTION: Why is this important?
Share this quote from M. Russell Ballard, of the Quorum of the Twelve:
"In the Church, we often state the couplet, 'Be in the world but not of the world.' … Perhaps we should state the couplet … as two separate admonitions. First, 'Be in the world.' Be involved; be informed. Try to be understanding and tolerant and to appreciate diversity. Make meaningful contributions to society through service and involvement. Second, 'Be not of the world.' Do not follow wrong paths or bend to accommodate or accept what is not right. …
"Members of the Church need to influence more than we are influenced. We should work to stem the tide of sin and evil instead of passively being swept along by it. We each need to help solve the problem rather than avoid or ignore it" (in Conference Report, Apr. 1989, 100–101; or Ensign, May 1989, 80).

QUESTION: How can we, as a family, serve our community and help it be a better place to live? (Let them give suggestions and record some ideas for later.)

Let your older child announce the mini-service project he/she selected for the family to do. Pick a day during the coming week, such as Saturday, to go and do it. During the week let the family be involved in the preparations; this builds enthusiasm and joy. Let them bake cookies to take to someone or help gather used blankets from the neighbors and second hand stores for the local animal shelters, etc. THEN FOLLOW THROUGH!

CONCLUSION:
Explain the Lord has blessed your family to live in the United States. By obeying the law, being good citizens and helping others, we protect and honor those blessings He gave us. By doing a service project together, your family will be blessing their community and doing what the Lord has asked.

Have the family sing or listen to "My Country, 'Tis of Thee", pg. 339 in the hymnbook.

TREAT: SUGAR COOKIE FLAG
Dough:
1/3 c. butter
1/3 c. shortening
¾ c. sugar
1 tsp. baking powder
1 egg
1 tsp. vanilla
2 c. flour

Cream Cheese frosting:
1 8 oz pkg. cream cheese, softened
½ c. butter, softened
2 tsp. vanilla
4-5 cups powdered sugar

Garnish with sliced strawberries or cherry pie filling; blueberries or blue colored sugar

Mix all dough ingredients together. Press into a 9x13 pan. Bake at 350 for 10 minutes or until just browning lightly. Remove from oven. Make cream cheese frosting by mixing all together until smooth. Spread on cooled crust. Use garnishments to decorate it like a flag. Make a field of blue with blueberries or colored sugar in the upper left corner. Use sliced strawberries or pie filling to make stripes. Refrigerate until time to serve.




Related Articles
Editor's Picks Articles
Top Ten Articles
Previous Features
Site Map





Content copyright © 2022 by T. Lynn Adams. All rights reserved.
This content was written by T. Lynn Adams. If you wish to use this content in any manner, you need written permission. Contact Jamie Rose for details.