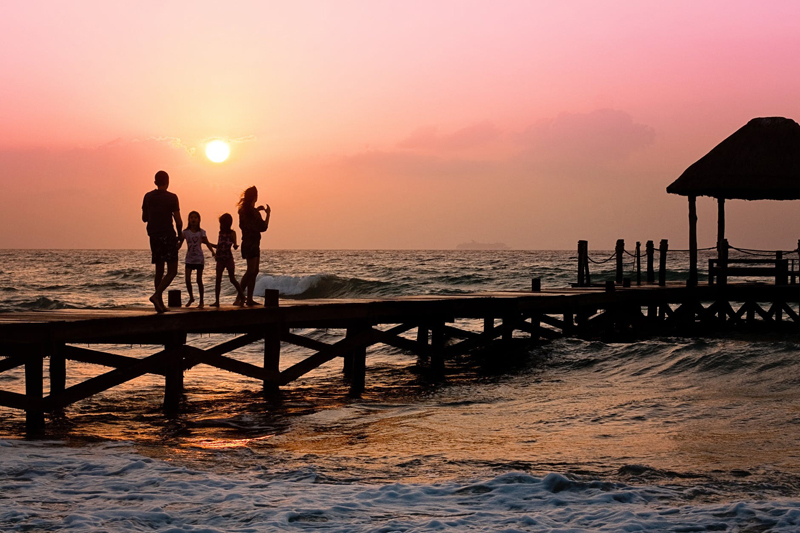 Usually, when I say we're trying something new for dinner, my children groan and start campaigning their own ideas. However, when I told them recently that we were going to experiment with unusual tin foil dinners and I would write about our favorites, even my teenagers rallied behind the idea. I couldn't keep up with the spontaneous assembly line that formed, and that was part of the fun.
We hit the refrigerator first, searching for leftovers. (Yes, leftovers are legal. In fact, it's a wonderful way to use them!) We found cooked spaghetti noodles, stroganoff gravy, and some peas. All of them were used successfully in different ways. (See Tin Foil Dinner Recipes)
Here's what we learned, just in time for Girl's Camp, scout camps and even our branch overnighter.
1. Make sure you have a large enough piece of foil. We used 12-inch wide foil and tore off pieces that were 18 inches long. This seemed to work fine for us. Do you need to double wrap? We only did that with one dinner which had marinade inside the packet. However, always bring extra foil to camp incase a packet tears or needs to be rewrapped after checking.
2. Spray your foil with cooking spray or brush on a coating of oil. (According to reynoldskitchens.com it doesn't make a difference which side of the foil you put closest to the food. The shiny side is created by the machine as it rolls the foil over the steel rollers. It doesn't affect cooking. [Note: if you are using their non-stick tin foil it has a special coating applied to the dull side. In that case, the dull side should be against the food.])
3. Since meat takes longer to cook, put it on the bottom of your packet. Pound or cut thicker meat to facilitate cooking. (We found 1/2 of an inch thick or less works best for hungry crews who don't want to wait.)
4. When using chicken, all the recipes we found said to lightly pre-cook the chicken first (at home) before assembling the dinner. Since all chicken is thick, we cut ours into 1/2" pieces and quickly browned the chicken in a dry skillet until just white but still slightly pink inside. It finished cooking in the tin foil.
5. Noodles and rice must be pre-cooked before adding to your packet.
6. Toss potatoes in oil to prevent sticking and encourage more even browning. We used one tablespoon of oil for every one large potato we used.
7. Add moisture to your dinner in the form of a few extra tablespoons of butter, milk, soup, or even water. This will also prevent things from sticking.
8. Get a good seal. Fold the long sides together, crease them well and fold them over at least three times. Leave some room for expansion and steam. Fold in the corners of the remaining sides and then fold them over at least twice. Pinch the folds tight.
9. Experiment with flavors: BBQ sauce, salsa, soy sauce, teriyaki sauce, mustard, Italian dressing, soups and more. If adding a liquid like soy sauce or Italian dressing, fold all but the last side of your packet, pour in the liquid, then seal it tight.
10. NEVER put cheese, caramels or marshmallows inside your foil packet. These will scorch quickly and burn the food. Add them after the food is cooked and let the heat from the food melt them.
11. As a general rule cook on or near white coals. Avoid the red or glowing coals. You can also bury your packet under the ashes; just don't forget where!
12. Turn your packet halfway through cooking.
Meat will take the longest to cook. Depending on the thickness of your meat and the heat, cooking times range from 10 minutes per side to 20 minutes, for a total time of 20 to 40 minutes.
Hard, raw vegetables--such as carrots and potatoes--can take as long as meat. Slice them thin or grate them to speed cooking.
Onions will cook fast so tuck them between the meat and potatoes. That way they are not next to the fire and will flavor both the meat and potatoes.
Green, yellow and red vegetables cook faster than meat, potatoes or carrots. Mix up a packet of these vegetables and cook them separately. Cooking times range from 8 to 10 minutes per side.
Sliced fruit and berries will cook quickly (approx. 7 minutes per side) and so will thin biscuit dough. Whole apples take longer but cored out and stuffed with raisins, brown sugar and cinnamon, they are a hot treat worth waiting for if you like apple pie!
I was surprised to discover the traditional tin foil dinner (hamburger and potatoes) was not touched by my hungry family. They opted for, and enjoyed, the other varieties more.
Traditional dinner or not, always keep a few hot dogs ready to go on a stick incase the meal doesn't turn out. Also, pack along the catsup or steak sauce. Lots of things taste wonderful around the campfire with a layer of steak sauce!
Bon Appetit!
*********************************
For more ideas, check out "Roughing It Easy at Girls Camp" by Dian Thomas. Terrie Lynn Bittner wrote a review of Thomas' book that's still available on this site. Read what she said under the "Reviews" subject on LDS Families' home page. You'll find it under "Books - General". And remember, you don't have to be at girl's camp to benefit from this great book.

Roughing It Easy at Girls Camp
You Should Also Read:
Hold A Family Summer Camp
Review of Roughing It Made Easy


Related Articles
Editor's Picks Articles
Top Ten Articles
Previous Features
Site Map





Content copyright © 2022 by T. Lynn Adams. All rights reserved.
This content was written by T. Lynn Adams. If you wish to use this content in any manner, you need written permission. Contact Jamie Rose for details.