In Golf; Old is not in Question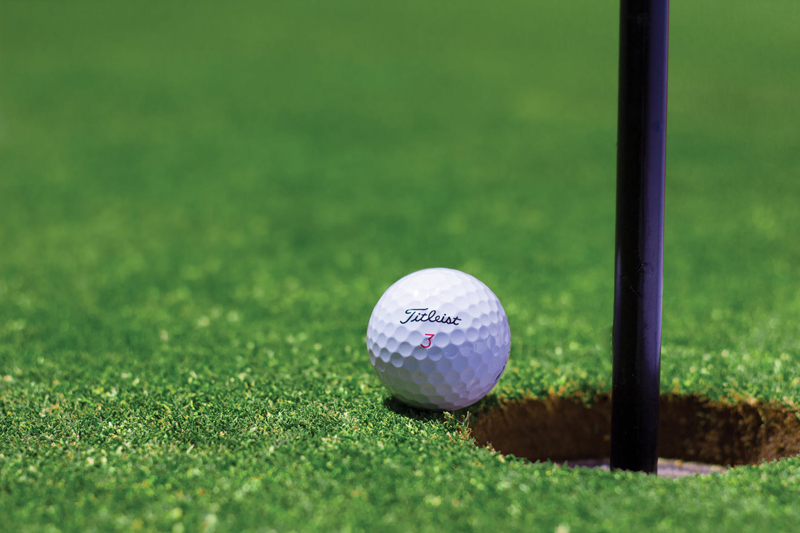 My recent edition of the
Golf Digest
had the greatest article called "My Shot" about Peggy Kirk Bell. Peggy is 85 a golf teacher and proprietor of Southern Pines in North Carolina, this article is an interview of her by Guy Yocom. Southern Pines is the site for the U. S. Women's Open coming in June 28-July 1st. This will be the third time Southern Pines has hosted the U. S. Open in the past ten years.
I appreciated this article of a former women's golf Professional who has spirit and spunk to still play golf and is still searching for more distance on her golf shots. I can feel admiration for her as I also am still looking for distance and control in my golf shots. This article was a breath of fresh air as she reminisced about her past and her present duties at Southern Pines.
She talked about her father teaching them the benefits of hard work. She said she was paid 10 cent an hour for her work at the grocery business. She complained to him as the other workers were getting 20 cents. All he said was that she was the Boss's daughter, so she grew up learning the importance of teaching children to work early. She said they will enjoy the satisfaction they get and of course the money earned. She mentioned that she is pretty tight with the dollar, as she feels shopping is boring. All she wanted was a better golf swing.
Peggy talked about playing golf with Babe Zaharias almost every day until Babe contacted cancer in 1956. Near the end of Babe's life Peggy asked her how she got such amazing distance when she was only five feet seven. Babe demonstrated by taking her right hand and patted herself just above her left shoulder blade. She said, "I take it away with this muscle on the backswing, then hit it. That muscle is the key if you stretch it out like a spring you will have great speed coming down and get lots more distance." I like the tip and that advice is amazing and worth a try on the practice range.
Peggy was on the LPGA tour in 1950's and she said it was tight in those early years as the purses were around $3,000.00. They earned extra money with endorsements, exhibitions or any way they could. Driving all over the country was hard so she learned to fly and this seems to help. She said she had some close calls and even caught in a snow storm then vowed that if she got down safely she would sell the plane. They had two little girls at home and this was too risky. For the sale of the plane they built the swimming pool at Southern Pines.
Mrs. Bell talks about some of the LPGA Professional today and mentioned Annika Sorentstam who won the first U. S. Open in 1996. Annika has 69 wins on way to Kathy Whitworth's record of 88 as Annika likes challenges but with her many other interest like her family the odds of reaching that are considerable. Peggy also talked about Michelle Wie she mentioned that she will have to learn to not hit so many punch shots, she does not think Michelle is strong enough to keep hitting so many of these types of shots. She has injured her wrist and continuing the punch shot is likely to re-injure it again.
Peggy ends her interview with her story of taking lessons from Mike Hebron, a PGA Master Professional. She told him that she wanted more distance, he asked how old she was and learning she was 85 and started at age 17, that playing golf for 68 years it was remarkable she still cared. Peggy thought about that word caring and decided that caring was the greatest quality a person can have. If you care all kinds of good things run off from that. I do agree with Peggy that caring about your golf game will improve other parts of your life. I will be watching the 2007 LPGA U. S. Open next week as it will be more meaningful since reading this article about Peggy Kirk Bell.
My ebook "Golf is Forever" is now available. Check out this web site to find what it is about and how to order a copy.
https://www.bellaonline.com/ebooks/ebook137
You Should Also Read:
golf magazine


Related Articles
Editor's Picks Articles
Top Ten Articles
Previous Features
Site Map





Content copyright © 2019 by Letta Meinen. All rights reserved.
This content was written by Letta Meinen. If you wish to use this content in any manner, you need written permission. Contact Sandy Eggers for details.