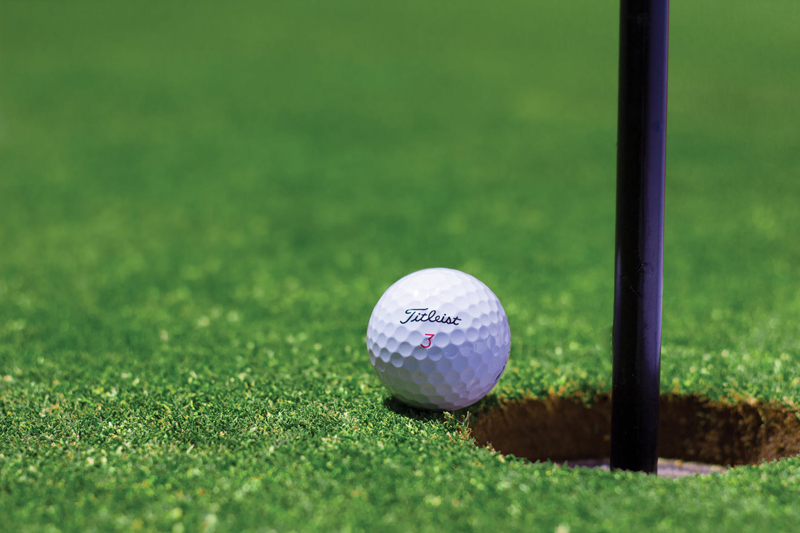 In the recent
Golf For Women
magazine there are tips on how to approach the greens by Morgan Pressel with Martin Hall. These tips are with pictures and demonstration on how to chip and pitch the ball close to the hole to save strokes on your score. Morgan Pressel is only 18 but has become the youngest LPGA to win a major championship and Martin Hall is her golfing instructor.
Morgan's first victory was the Kraft Nabisco Championship this year. She tells she likes the grind it out during tournaments when the rough is long as it make you drive it straight as that is her game. She states that to keep making pars you have to know the proper procedure to chip and pitch to get that ball close to the hole. She claims that her short game is what helped her not take a bogie on the final 24 holes of play at the Nabisco tournament.
The pictures demonstrate how to align your ball in your stance and to hit the ball first before you take a divot. She demonstrates how to use your left hand only in practicing this chip shot. Players often try to add loft by scooping the ball up with their right hand. Practice by using your left hand only as it will keep your wrist firm to make a solid contact. This will loft the ball and make it roll to the hole.
A good tip Morgan gave as she visualizes her shot. She had copied Seve Ballesteros with the preview he used before approaching his chip or pitch shots. He was methodical and stared at the target more than he did the ball. He kept his arms loose and would visualize just were the ball would land and it would run to the hole. This routine has helped her become better around the greens.
She recommends lots of practice time around the practice greens to get the feel of different lies and types of grass you may encounter on the course. Morgan has a great routine for practice and both on the range and in the gym. She had logged many hours in the gym with a trainer who has helped her built up body strength and endurance.
This article by Morgan demonstrates specialty shots such as the low running chip to the short chip and a downhill shot that is one of the toughest shots around the green. On this tough shot it is recommended to bend the knees more at address plus back in your stance then swing the club with the slope then pop the ball. It will feel like you are chasing the ball on your follow through or else you will skull the shot which is more trouble. I try to give myself time before a round to practice these types of shots around the green I sure notice the difference. Our rough gets very tight and you need practice to help you get better chips and pitches to the green. These tips are good one for everyone to try. Thanks Morgan and much success to you in future tournaments.
My ebook "Golf is Forever" is now available. Check out this web site to find what it is about and how to order a copy.
https://www.bellaonline.com/ebooks/ebook137
You Should Also Read:
golf magazine


Related Articles
Editor's Picks Articles
Top Ten Articles
Previous Features
Site Map





Content copyright © 2019 by Letta Meinen. All rights reserved.
This content was written by Letta Meinen. If you wish to use this content in any manner, you need written permission. Contact Sandy Eggers for details.