Adult Siblings' Parenting Differences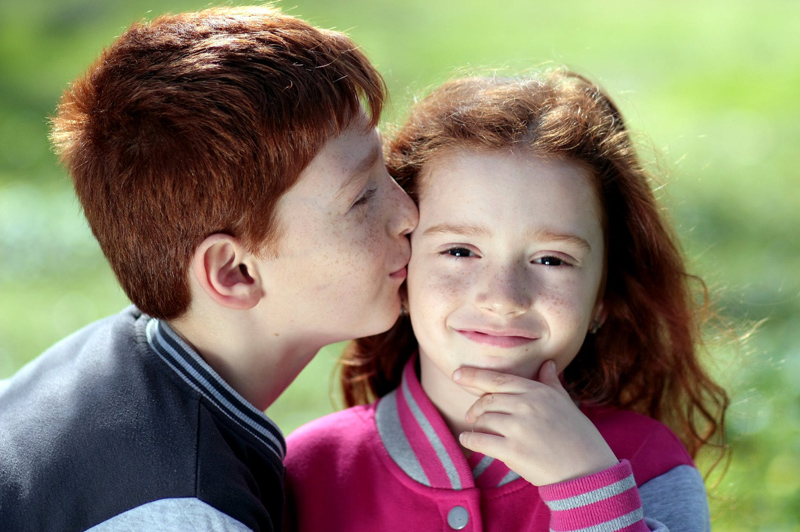 Comparing or critiquing the parenting skills of brothers or sisters can not only be a negative and touchy subject, but it can evolve into long standing family feuds. Some parents are left with the impression that their way of parenting is either inferior or superior to that of their siblings. A questionable comment about child rearing methods can be misconstrued as an attack on their brother or sister's character, or worse, an attack on the actual child. In many families, the differences between parenting methods are vast and irreconcilable. Since there are no universal parenting rules, how can adult siblings handle their parenting differences while maintaining good family relationships? Here are some general guidelines to consider:

Acknowledge and Accept Differences – If one sibling has always been orderly and disciplined, it shouldn't be a surprise if their child rearing philosophy is different from their free spirited, unorganized brother or sister. Although both may receive criticism from each other for wielding either too much or too little control over their own children, it doesn't necessarily make either sibling a good or bad parent. Recognizing that a different way of doing things is not automatically a wrong way of doing things will help manage conflicting parental viewpoints.

Don't Interfere – Unless there is abuse, illegal behavior or dangerous conditions for the child, try not to interfere with your sibling's parenting methods. Even if you are asked to intercede, make sure you don't overstep your authority. Sometimes even the best of intentions can backfire and cause lasting strife between siblings. The phrase "shooting the messenger" often sums up an experience between many adult siblings.

Behavior – In general, you should defer to your sibling for disciplinary action with their children, but that doesn't mean you should condone unacceptable behavior. Set and keep rules of conduct in your home as you may bear the legal responsibility for a child getting hurt or destroying property while under your roof. If the child exhibits uncontrollable behavior such as physical violence or abusive language, then avoidance may be your only option. Also, immediately correct your own children whose behavior may be influenced by their unruly cousins.

Respect Parental Authority- Even small parenting differences can trigger a family feud when you disrespect the wishes of your sibling. For instance, a health conscious sibling with strict dietary rules may be furious when they find out you've been giving their children candy. The sibling issues that will arise from this situation will not be diet and nutrition, but trust and respect.

Communication – Communication is important in any relationship and there may be a time when you have to have a difficult conversation with your sibling about parenting. Whether the topic is abuse, neglect, illegal activity or out of control behavior, it is best to speak with love and listen without offense. Hopefully, the focus of the discussion will remain on what's truly in the best interest of the children.

Super Parent Syndrome- Don't be surprised if one or more siblings catch a bad case of the "Super Parent Syndrome". Those siblings are the ones who have read all of the books or went to all of the parenting classes or have all of the experience or have seen all of the Oprah shows or just by natural selection knows it all. Try not to take their advice as a personal criticism, but more importantly try not to catch the "syndrome" yourself. Why? Because parenting skills are acquired by on the job training. They evolve with time and vary according to age groups and individual children. Anyone who doesn't know that "they don't know it all", can't possibly be taken seriously!



Related Articles
Editor's Picks Articles
Top Ten Articles
Previous Features
Site Map





Content copyright © 2022 by Nina Guilbeau. All rights reserved.
This content was written by Nina Guilbeau. If you wish to use this content in any manner, you need written permission. Contact Nina Guilbeau for details.