"Doctor Who" Returns to U.S. Airwaves Friday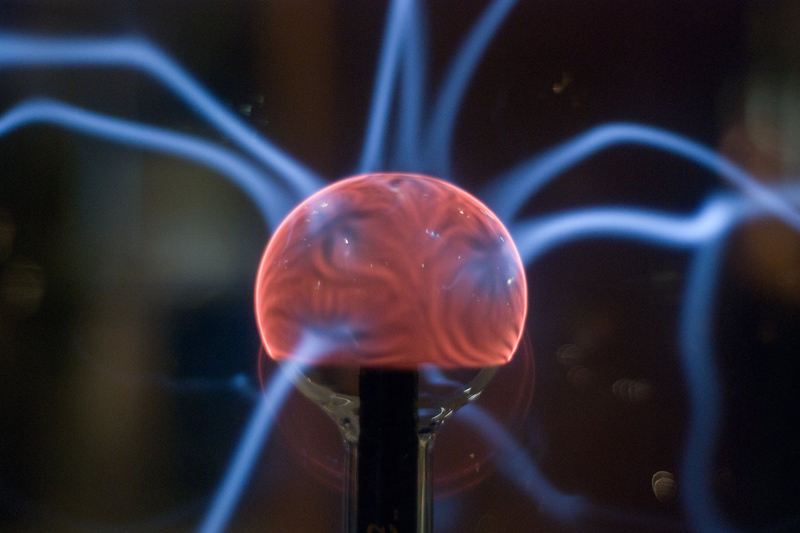 Get ready for another round of "Doctor Who"! In the U.S., SciFi Channel is airing the third season of the series starting 8 p.m. ET on Friday, July 6. Expect a sassy new companion (medical student Martha Jones), some historical figures such as William Shakespeare and a lot of cool baddies, including more Daleks. The season kicks off with "The Runaway Bride" episode, which aired Christmas 2006 as a special episode starring comedienne Catherine Tate and is technically the end of the second series. Expect two and a half full hours of "Doctor Who" Friday, since they'll be showing "Smith and Jones" after that. And, if you missed any of season two, tune in earlier that day for a marathon beginning at 8 a.m. ET. We can't wait, especially since Martha and the third season got rave reviews from the show's U.K. fans.

That's not all—"Torchwood," the sexy "Doctor Who" spinoff that features Captain Jack, will begin airing Saturday, September 8 on BBC America as part of the "Supernatural Saturday" lineup. If you don't have that channel on your cable system, there's still time to petition (and pester) your cable provider, or find someone who can TiVo it for you…Just so you know, this show is a bit more adult than "Doctor Who." It'll feature some sex and violence and be a bit scarier.

In more "Doctor Who" news, the mysterious time traveler will get a new companion for season four. Shooting begins this month, which means the lucky actor (or actress) should be announced soon. The new companion will be around for all 13 seasons of the fourth season. Now that doesn't mean current companion Martha Jones (Freema Agyeman) is leaving—Agyeman is actually missing the first half of season four to star in three episodes of "Torchwood" and will be back for the second half of the fourth season.

Martha, by the way, first appears in the third season opening episode "Smith and Jones," which follows "The Runaway Bride." She's first seen in a London hospital that's suddenly transported to the Moon. There she meets the Doctor, battles a blood-sucking alien and galactic stormtroopers called the Judoon, and becomes a passenger on the TARDIS. Agyeman actually appeared on the show's second season—you may remember her character, Adeola, becoming a victim to the Cybermen in "Army of Ghosts". She impressed the producers and came back as a companion—and it turns out that Adeola was Martha's cousin.

Meanwhile, we're also hearing that Australian superstar Kyle Minogue will appear in a major role during this year's "Doctor Who" Christmas special. The hour-long episode is called "Voyage of the Damned," and is set to begin filming later this month. Teasers seem to indicate that the voyage in question is the ill-fated maiden cruise of the Titanic. Minogue isn't as big here as she is overseas, but it's still hard to avoid mentions of her in the international press. She got her start in the Australian soap "Neighbours," and we in the U.S. probably first learned about her when her remake of "The Loco-Motion" hit Billboard charts in 1988. This is a pretty big deal, and very exciting news for those of us who follow this sort of thing.


You Should Also Read:
The Official Doctor Who Site
SciFi Channel


Related Articles
Editor's Picks Articles
Top Ten Articles
Previous Features
Site Map





Content copyright © 2023 by Helen Angela Lee. All rights reserved.
This content was written by Helen Angela Lee. If you wish to use this content in any manner, you need written permission. Contact Helen Angela Lee for details.