Breathing Easier with Focused Exercise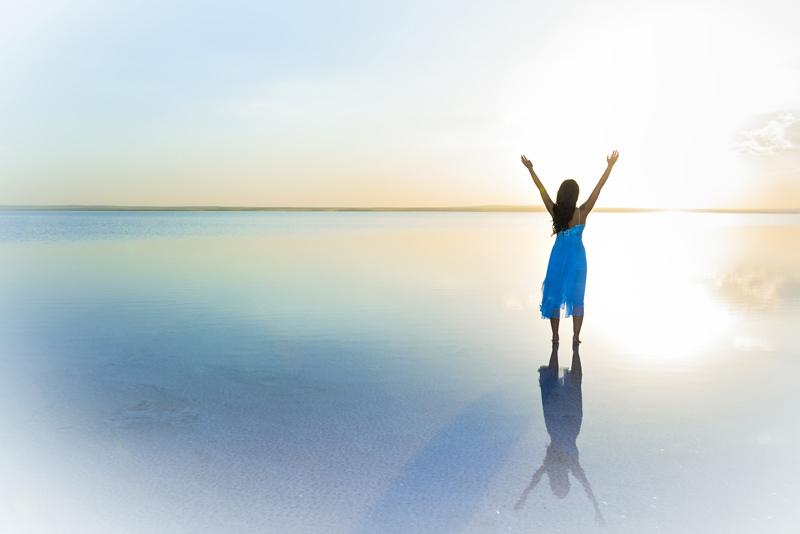 Three Methods for Easier Breathing
Breathing is necessary for life. We know and understand this fact. If you have asthma, you know the feelings of distress, fear, and lack of air that come with an asthma attack. There are certain ways to improve lung function, with the best being exercise. Everyone is told to exercise regularly in order to maintain health, but did you know exercise can also improve your breathing and help to control asthma symptoms? Over the years several studies have experimented with three different breathing methods recommended for asthma. Each breathing technique has a slightly different focus, but all three methods can be very helpful for asthma patients.

Three Breathing Methods Explained
Here is an explanation of each breathing method and how it helps asthma. As always, be sure to seek your doctor or health care provider's advice before making any changes to your medications or lifestyle.

• The Buteyko Breathing Technique
The Buteyko Breathing Technique was developed by Konstantin Pavlovich Buteyko, a Ukrainian doctor, who believed that asthmatics have a tendency to "overbreathe" in order to compensate for lack of oxygen during an asthma attack. The Buteyko technique focuses on nasal breathing, breath control and relaxation. Concentrating on these exercises helps an asthma patient to reduce their breathing rate and breathing volume. Daily practice is necessary in order for patients to see any benefits from the exercises.

One of the Buteyko breathing exercises is to have the patient hold their breath until it becomes uncomfortable, and then to inhale in a slow and relaxed manner. Another component of the Buteyko method focuses on nasal breathing. Nasal breathing humidifies warms and cleans the air before it enters the lungs, helping to avoid contaminants and cold air from worsening asthma symptoms. Breathing through the nose also helps to eliminate the tendency to overbreathe during an asthma flare-up. Along with these exercises, Buteyko emphasizes relaxation techniques to keep asthma patients from hyperventilating and causing a dangerous cycle of overbreathing and making the asthma attack worse. Studies have shown that with regular practice of Buteyko patients are able to gradually able to decrease their dependence of rescue medications and achieve a better quality of life.

• The Papworth Method
The Papworth Method was developed at Papworth Hospital in Cambrideshire, England in the 1960's. This method focuses on the use of the diaphragm for deep breathing through the nose. This breathing exercise trains asthma patients to breathe slowly and deeply, using the diaphragm, rather than breathing only from the top of the lungs. Shallow breathing is to be avoided. This technique also helps teach patients how to breathe for their current activity level, stressing the need for regular exercise. Several medical studies have shown patients can benefit from this technique, and see a decrease in asthma symptoms.

• Pranayama (Yoga Breathing)
Pranayama (Yoga breathing) is a Sanskrit word meaning "restraint of prana or breath." Yoga teaches different breathing techniques that are very similar to those exercises taught by Butekyo and the Papworth Method. Pranayama teaches techniques to slow one's breathing and increase the pause in between breaths, and how to exhale properly to achieve the full benefits of deep, controlled breathing. Yoga exercises help to increase the body's strength and endurance, reduce stress, and help asthma patients to better control their asthma symptoms by controlling their breathing.

Which Method is Best?
Several studies have looked at the advantages offered by each breathing technique. The Buteyko method has been found to offer the best control of asthma, including a possible reduction in the use of emergency inhaler medications. Even so, all three breathing techniques offer benefits to asthma patients by training each person to concentrate on controlling their breathing, avoiding hyperventilation and relaxing during asthma flare-ups. Yoga has the added benefit of increasing the general fitness, which is a benefit for everyone, including asthma patients. Again, be sure to check with your doctor and health care provider before starting any of these breathing methods or making a change in your asthma medications and lifestyle.








You Should Also Read:
Five New Year's Resolutions to Improve Your Asthma
Halotherapy and Asthma
Asthma and Alternative Medicine


Related Articles
Editor's Picks Articles
Top Ten Articles
Previous Features
Site Map



Follow @SherryAsthma
Tweet





Content copyright © 2019 by Sherry Vacik. All rights reserved.
This content was written by Sherry Vacik. If you wish to use this content in any manner, you need written permission. Contact Sherry Vacik for details.