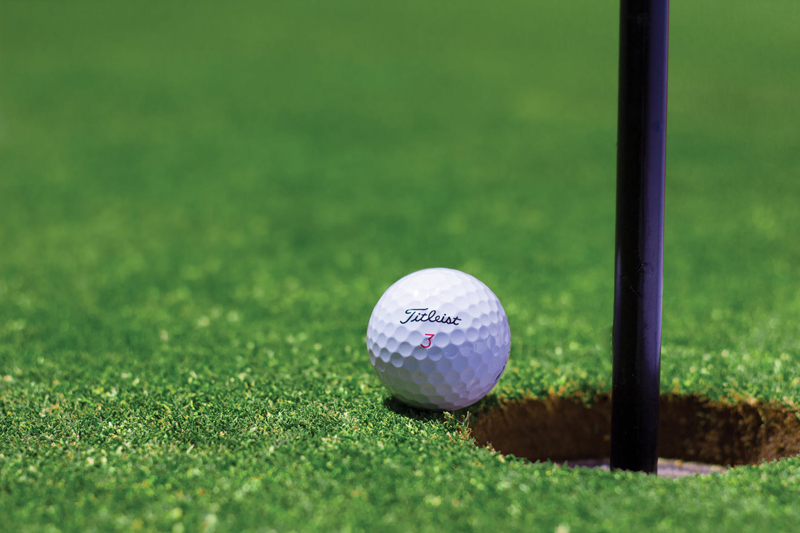 This article in Golf Digest needs to be spread around and told over and over again. It is the story of Dan Rooney who is a F16 fighter pilot and golfer who dreamed up a national golfing event to help children of fallen military personnel. He was on a plane when the Captain voice came over the intercom to say they have an American Hero on board. It turned out to be the remains of Cpl. Brock Bucklin who was accompanied by his brother Cpl. Brad Bucklin to their home in Grand Rapids, Michigan. Dan Rooney watched as the casket was removed from the plane and saw the grieving family and a small boy who was the deceased corporal's son. This event stayed with Dan Rooney as it stayed etched in his mind.
Dan grew up interested in golf in Oklahoma and playing for the University of Kansas and but never won any tournaments. He and his father bought a golf course the Grand Haven Golf Club in Michigan while in the make over of this course Dan took on his other dream of flying a jet fighter. Flying missions over Iraq he said it is like facing a five-foot putt as it is a meld of mind over body. He believes his lifetime of golf pressures helped prepare him for the F-16 runs.
That night watching the casket being removed and the little boy decided to bring the war and golf together. At his golf course in West Michigan he started a Fallen Heroes Golf Tournament with proceeds going to the Michigan families who lost loved one in the war in Iraq and Afghanistan. Then he went a step further to raise funds for the children of fallen soldiers and took it nation wide. He created Patriot Day and it will be September 1st on that Saturday every golfer who plays on that day will donate a dollar to go to Fallen Heroes Foundation.
This foundation's purpose is to help financially with education, counseling and total caring for children of our fallen heroes. Dan Rooney says, "In addition to the financial aid, we want the families to know that their sacrifices are not forgotten." Rooney has the support of the PGA, National Association of Golf Course Owners, Golf Digest, University of Tulsa and Oklahoma, CBS Sports. CBS plans to do a Patriot Day feature before the PGA Championship in Tulsa on August 9-12. Rooney intends to fire up his F-16 and give a thrill ride to a member of the broadcast crew David Feherty. Dan said that David will get a different perspective of Southern Hills in Tulsa as they will be upside down when they fly over.
This article was written by David Kindred and an excellent report. We all should remember on September 1st to donate our dollar or more to this worthy cause. It is stories like this that give our military and golf a good feeling. They are working together to make our nation proud of their service to our country and golfers are generous to worthy causes. I thank Dan Rooney for his service and his love of golf.
My ebook "Golf is Forever" is now available. Check out this web site to find what it is about and how to order a copy.
https://www.bellaonline.com/ebooks/ebook137
You Should Also Read:
golf magazine


Related Articles
Editor's Picks Articles
Top Ten Articles
Previous Features
Site Map





Content copyright © 2019 by Letta Meinen. All rights reserved.
This content was written by Letta Meinen. If you wish to use this content in any manner, you need written permission. Contact Sandy Eggers for details.