Tribute to a White Knight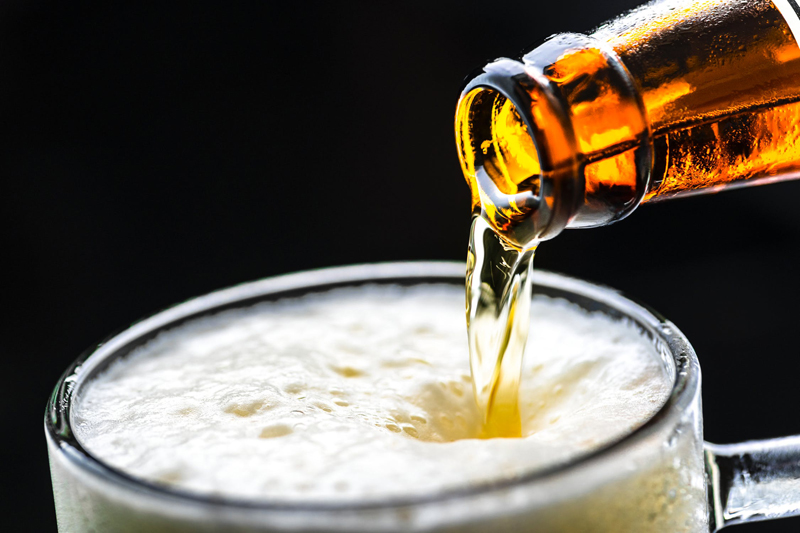 John White (May 15, 1945-July 2, 2007)

White Beer Travels (https://www.whitebeertravels.com)always reminded me that beer was, in its most basic form, a complex drink, yet fun and refreshing.  Just perusing the website would allow you to play with your cursor, where glasses of beer and miniature bottles of Duvel or Orval would follow you around like a band of wild cats. When the fascination waned, you would see John White's joint dedication to "The Beer Hunter, the Maven of Malt, Michael Jackson, and Belgian Pierre Celis, the King of Belgian White/Wheat Beer."  His site was endorsed by beer writer Roger Protz, and the British Guild of Beer Writers.  As you entered the magnificent world of beer through the Yorkshireman's eyes, you traveled with him from country to country, gathering fuel for your ever- growing love of beer.
Now he is gone. 
John White suddenly passed away due to a massive heart attack on July 2nd , 2007.  Keith Birch of CAMRA Brussels adds, "John recently was flooded out in Yorkshire and lost his entire lifetime collection of beer memorabilia as well as a lot of other possessions.  Terrible."
So loved was John White that Yvan De Baets announced the 2007 edition of the Bruxellensis festival would be dedicated to John's memory.  He wrote, "It's a very small symbolic thing, but we believe that he, who was so enthusiast[ic] and supportive for the fest, would have appreciate[d] it." 
I had met this passionate beer enthusiast and writer in London at the White Horse at Parson's Green, last summer in 2006.  We were attending a warm-up reception, the evening before the Great British Beer Festival.  The room was filled with aromas of sweet malt and citrus, molasses, dark fruit, and caramel.  An air of excitement primed the attendees - members of the British Guild of Beer Writers and CAMRA, brewers, publishers from across the globe, and experts on cask-conditioned ales.  John White, unpretentious and engaging, introduced himself to this Beer Fox, recognizing me before I realized who he was.  As he handed me his card, we engaged in a lively discussion about his worldwide adventures.  His name was easy to remember, not because it was simply "John White," but because he seemed to have an effervescence that glowed from within, like the white aura of a Belgian witbier.
His travels were impressive. Inspired by Michael Jackson's New World Guide to Beer
(1988), and a subsequent Christmas gift of Michael Jackson's Pocket Beer Book
, he began looking beyond British cask-conditioned ales.  Specialty Beers in the global arena caught his eye and his palate.  After his first beer-centric trip to Bruges in Belgium, 1993, his passion for specialty brews ignited and he felt compelled to set out on an adventure of exploration to the far-reaching corners of the earth.  Travels to Germany – and in particular, Bamberg - France, the Netherlands, Czech Republic, Poland, Singapore, the United States of America, Australia, Austria, Slovakia, and Hungary kept his appetite whetted, as he introduced others to treasures of Burgundian magic.
He was an active member of several beer consumer organizations in Europe – Zythos in Belgium (www.zythos.be), PINT in the Netherlands (www.pint.nl), CAMRA in UK (www.camra.org.uk), and Les Amis de la Biere in France (https://www.amisdelabiere-idf.org/).  He served on the executive committee of the British Guild of Beer Writers and as travel coordinator for the guild, and was a member of the tasting guild (La Guilde des tate-biere)  of the Belgian Beer Museum in Lustin.  So extensive were his beer experiences, that he earned acceptance as Esward d'Honneur de la Ghilde des Eswards Cervoisiers (Honorary Taster of the French Beer Tasters Guild), the "inner circle" of Les Amis de la Biere.  He was skilled in translation from French to English and, in addition to translations for oil refineries, law firms, brewers, and chemical manufacturers, he  translated the English pages at www.festivalbruxellensis.be. 
In brewers' circles, there is much talk of creating a beer in John White's memory at Bruxellensis 2007.  Stephen D'Arcy of CAMRA Brussels suggests a "special blanche (or White!!) beer." 
And what says his mentor, Michael Jackson?  "If there were to be a benefit beer, perhaps it should combine elements of Belgium and Bamberg: a smoked wheat beer, a bit like the lamented Grodzisk of Poland.  But how would we build in a Yorkshire element?  Stone squares don't seem appropriate and might be hard to access.  I like the idea, though, of a White Knight white beer from the white rose county.   Triple White, a timeless classic?  A beer so memorable that we'll never forget it." 
Cheers!
You Should Also Read:
Fuller Smith & Turner - London Style
CAMRA - Real Cask Ale & The Great British Beer Festival
Real Ale - Cask Conditioning - Mark Dorber Style


Related Articles
Editor's Picks Articles
Top Ten Articles
Previous Features
Site Map





Content copyright © 2023 by Carolyn Smagalski. All rights reserved.
This content was written by Carolyn Smagalski. If you wish to use this content in any manner, you need written permission. Contact Carolyn Smagalski for details.