Wedding Season Survival Guide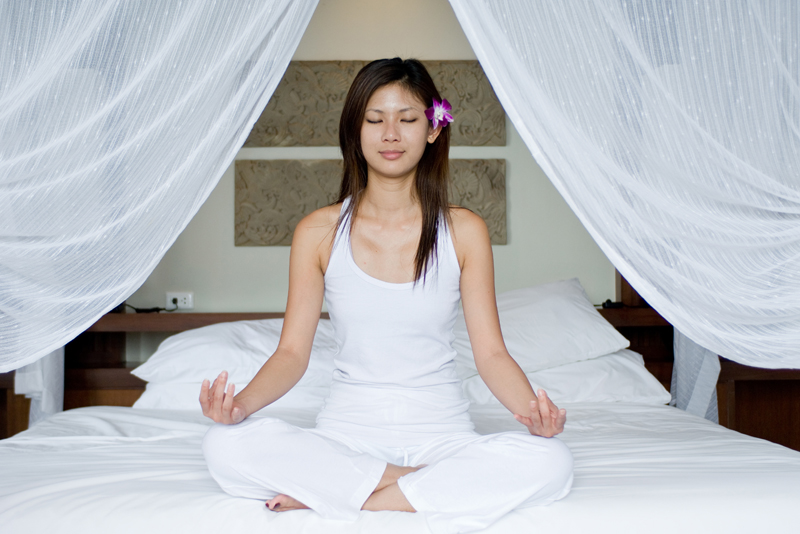 From June through the end of September is traditionally the wedding season. All of my sisters were married between these months, as were my parents. I have attended many weddings of friends during this time span. For as long as I can remember, I have been single throughout all of these invitations.

Single people are alone for many different reasons and that means that this time of year can raise some personal questions: How do I feel about marriage? Is it something that I want as a part of my future? How do I deal with other people's perceptions of me at this celebration alone? How do I feel about my being single?

While the dilemma of having to reassess your situation can feel overwhelming to some on any given day, wedding season seems to also bring with it a barrage of intrusive prying into the private life of the single person. If you have ever attended a wedding as a single man or woman, you will notice that other people's questions about your private life can tend to take on a more inappropriate and intrusive manner. This season gives some the impression that meddling into other's personal lives is not only appropriate, but it is their right to know. It should be possible for single people to celebrate the nuptials of friends or family without having to be interrogated by ''well-meaning'' individuals.

If you are a single person over the age of 40, the questions tend to take on a desperation that can be even more off putting. Moreover, answering those questions in a way that makes you sound happy and content in the eyes of the interrogator can sometimes make you look as if you are cold and heartless. This can add to the stress already experienced by having to attend a wedding with a date, or without one.

So, what is really behind the questions that non-single people pose to those who chose to live alone? Is asking a single person whether he or she is ''romantically'' involved really a way to gage their own situation? Is it simply that we are a nation of rather nosey people? Reality television and the endless coverage given to celebrities have given way to the notion that there is nothing private about our personal lives. To those people who are newly single, or are seeking a partnership and finding it difficult to find one, this line of questioning can be particularly hurtful. Many of those asking the questions do not consider whether the person being asked is still recovering from a break-up, healing old wounds, or simply do not want to venture down that road with a complete stranger. Questions asked about very personal information can make us feel as though we are being judged because of the answers we give. It doesn't matter if we answer with a negative or positive response. While we single people can judge ourselves far more harshly than anyone else can, the idea of being interrogated in an environment of couples can leave us being even harsher about our situations than before.

Therefore, it is imperative that we know that we do not have to answer any questions that we deem too personal. Even if the cross-examiner is a member of our family or our closest friend. It is reasonable to walk away from a nosy question or to prepare your answers in advance. Humor and sarcasm will help to diffuse most difficult situations if you don't feel comfortable with simply walking off. And, if you are uncertain about your love life, then it would be best to remain intentionally vague with your answers. Questions that are too personal do not require detailed answers. Accept that you are not beholden to anyone but yourself when it comes to what you want others to know.

If weddings are particularly hard for you to deal with, don't be afraid to leave the wedding party early or to turn down the invitation all together. If you are afraid that you may be judged harshly for your decision then it is important to remember that the opinion that matters most is your own.

So, if marriage is not for you and your status of being a single person is what you have chosen, don't let a stranger, or anyone else, make you feel that your life and the decisions you have made matter any less. You have every right to celebrate your single life, too.



You Should Also Read:
A Single Harmonious Life
Get Passionate about Single Life!
The Healing Power of Self Love


Related Articles
Editor's Picks Articles
Top Ten Articles
Previous Features
Site Map





Content copyright © 2023 by Christyann Anderson. All rights reserved.
This content was written by Christyann Anderson. If you wish to use this content in any manner, you need written permission. Contact Christyann Anderson for details.