Movie Review—"Sunshine" Dazzles, Then Fades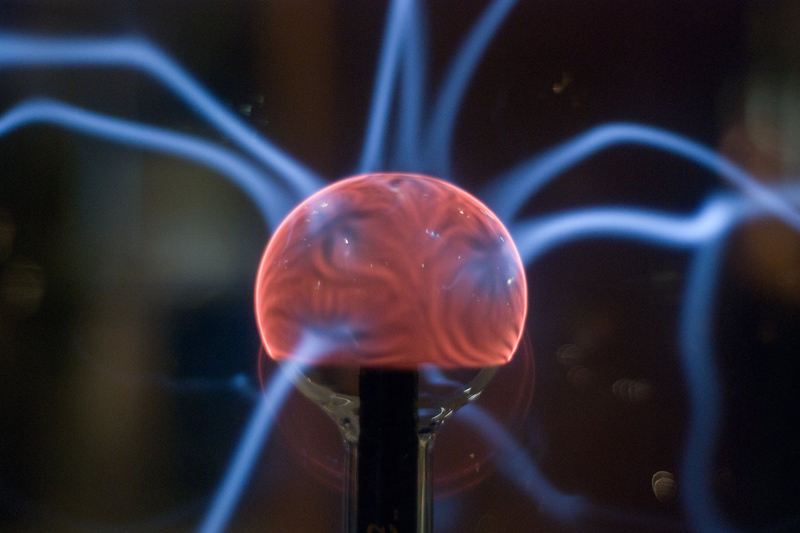 "I love an intense movie, personally. I really want to make you feel like you've been through something." –Danny Boyle, July 16 in Chicago
A week or so ago I entered a little contest that Capone from Ain't It Cool News was running, to get tickets to a screening of Danny Boyle's new movie, "Sunshine." I never win anything, but for a change the stars were aligned in my favor and last night I went to see a movie to which I've been looking forward to ages (thanks, Capone!). "Sunshine," in case you haven't heard, is a scifi flick about the eight crew members aboard the spaceship Icarus, fifty years into the future. Their mission: a last-ditch attempt to reignite the sun using a big bomb, thus saving humans from extinction back on planet Earth.
In some ways, "Sunshine" provides a ray of hope for those of us who like "hard" scifi. We mostly get space fantasy and supernatural elements and tripe like "Armageddon," which was one of the most horrible scifi films I've ever seen (even though it had Jessica Steen in it, barely). I still groan at the thought of the space shuttle being skillfully maneuvered through a fast-moving asteroid field…by a miner. But an actual science fiction movie, based on an intriguing and not-often-explored idea, is more of a rarity. "Sunshine" is worth seeing, for that reason alone. But this film has other things going for it, including incredible cinematography, fantastic sound (Underworld provided much of the score, and audio helps to tell the story in subtle, dramatic ways) and a lot of intensity.
This is one of those movies where, as soon as you see the setup, you wonder who's going to survive—or if anyone is. Well, I won't spoil the surprise except to say it's quite a ride finding out. Okay, the setting of a claustrophobic ship in outer space is not particularly innovative, but the creators of the film realized this. At one point, one of the characters suggests they should split up to search the Icarus I. Another quips that this isn't a good idea, as they "might get picked off one at time by aliens."
The crew members of the Icarus II soon come upon their first challenge—they discover the remains of the first Icarus, a ship that was dispatched seven years ago to accomplish the same job and failed. Their choice to rendezvous with the other transport is what undoes them—it leads directly to other challenges and mistakes. The big weakness of "Sunshine" is that, after all the cool scifi adventure, the big ideas and the character conflicts, the last part of the movie becomes a ho-hum slasher flick with flashy violence and jarring stylistic stops. Sunshine, apparently, isn't enough of a nemesis, and Boyle and his crew had to come up with something a bit more tangible.
It took me a while to figure out who the main hero was going to be, which is not necessarily a bad thing, but I did feel that the lack of a real backstory for any of the characters made for a slight disconnect when any of them started getting hurt. This doesn't mean, however, that the characters weren't complex and interesting. Also, there were a few charged moments that struck me as rather silly rather than emotional, one of which involved Michelle Yeoh's character, Corazon, and a bunch of plants. But the cast, which includes Cillian Murphy and Chris Evans, was excellent and the characters very well thought out in a lot of ways. For example, the crew was made up of half Asians and half Americans—Boyle, in a Q and A session after the movie, noted that this was a nod to possible near-future realities as well as the realities of the marketplace. All the crew members were more or less equal in status. On board there was a sanity officer—a therapist—and meals were cooked, not eaten out of containers. (Boyle noted in the Q and A that the rhythm of cooking is crucial to sanity.) But although I understand the desire to try to break out of certain scifi conventions, shouldn't there have been an actual medical doctor on board too?
I'd say overall that "Sunshine" falls short of greatness, but is nevertheless cosmically magnificent in terms of visual and auditory details. The action is taut, the characters are worth rooting for and the outcomes not necessarily predictable in that formulaic Hollywood way. The end detracts a bit from the rest, but the ride is still worth taking.
"Sunshine" Talk from Danny Boyle
Want to know a little more about the creation of "Sunshine" and the filmmaking philosophy of director Danny Boyle? Here's what we learned in a Q and A session with him after the screening.
--Michelle Yeoh, whom Boyle described as "the best Bond woman ever, ever," was the first actor to be cast, and she had her pick of the characters. She picked Corazon. The roles were not gender-specific.
--Yes, there are faces in the sunlight, if you look closely. Each of those images are embedded in just one frame.
--"Sunlight" was filmed in the same East London studio where "28 Days Later" was filmed.
--Boyle likes films "where you put people in extreme situations," such as space or the drug culture, for example.
--The actors bonded over time spent in a dorm. Boyle notes that actors tend to come with their own "bubble" of agents, hangers-on, etc. "One of the jobs of directors is to pop that bubble"—and to create a new one with the other actors. As it turned out, Yeoh was the "bonder," the one who made the people stick together.
--During flight simulation training the actors crashed eight 747s, one after another.
--Rather than just acting to green screen, Boyle always likes to give his actors something real to react to. In the climactic scene, this consisted of what he described as "a U2 concert of lamps…coming at you." Which of course won't be seen, as CG replaced it onscreen.
--Boyle made a concerted effort to create a computer voice that sounded nothing like HAL 9000. The woman who ultimately got the part was part Chinese, part Zimbabwean, and was in the studio live with the actors rather than recorded beforehand.
--"You can do anything you like in a zombie movie," Boyle notes. But scifi is more difficult. He didn't want to put in a star field, since that wasn't realistic, but soon discovered there was no other way to suggest motion in space.
--"I don't think you ever make a film as good as your first one," Boyle says. "But one way you can get back to that innocence is to go into another area." Boyle, as you may recall, has transcended genre with movies like "A Life Less Ordinary" to "28 Days Later" to "The Beach."
You Should Also Read:
Sunshine Official Site (SPOILERS!)
Sunshine Blog
Ain't It Cool News


Related Articles
Editor's Picks Articles
Top Ten Articles
Previous Features
Site Map





Content copyright © 2022 by Helen Angela Lee. All rights reserved.
This content was written by Helen Angela Lee. If you wish to use this content in any manner, you need written permission. Contact Helen Angela Lee for details.