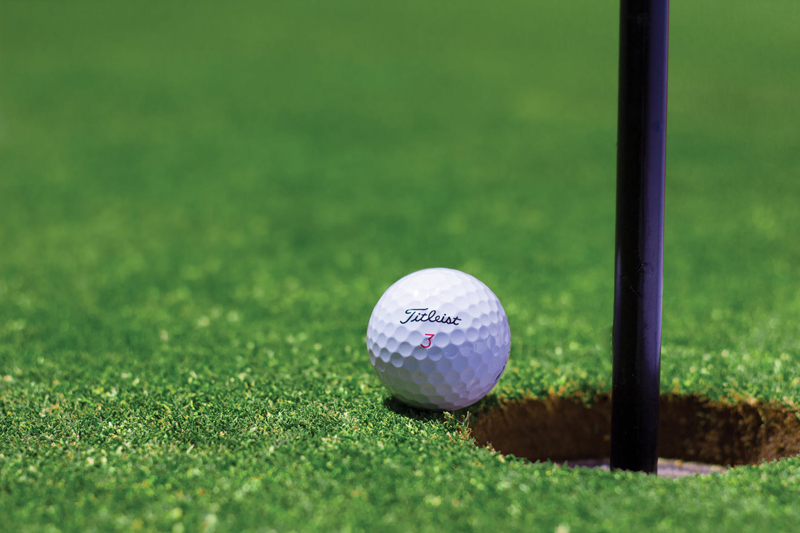 In my recent Golf for Women magazine there was an article by Barbara Gogan titled "The Best Golf Books We've Ever Read". She gave a summary of books for summer reading of golf classics. It shows that there are few golf books for women either in fiction or instruction even with memoirs of famous women golfers. This short list included here were a few that I have read but others I never even heard of. I may have to check with our library as they do have a nice section of golf books.
Here is the list of books recommended for your summer reading:
Golfing Memories and Methods by Joyce Wethered – published 1934
Golf Dream: Writings on Golf by john Updike - I have read this one.
From Birdies to Bunkers by Alice Dye, wife of Pete Dye - I have read this one.
The Bogey Man by George Plimpton - Read this one also-1967.
This Life I've Led by Babe Didrikson Zaharias – I want to read this one-1955
Champion in a Man's World by David E. Outerbridge
The Wisdom of Harvey Penick – Harvey Penick – Read all of his books
The Golf Omnibus by P. G. Woodehouse
The Illustrated history of Women's Golf by Rhonda Glenn – must read this one
The Confidential Guide to Golf Courses by Tom Doak
Every Shot Must Have a Purpose by Pia Nilsson and Lymn Marriott – may read this
The Unplayable Lie: The Untold Story of Women and Discrimination in America by Marcia Chambers – I know it is out there but in my 50 years of golf not where I played.
Five Lessons – The Modern Fundamentals of Golf by Ben Hogan – written in 1957
Any of these books can be found in used-book stores, Amazon.com, Barnesandnoble.com or on ebay.com. Also a few new sites listed I have to try are golfspast.com and oldgolfbooks.com should be an interesting search. I love to search out old golf books as it brings something different to the wide variety of golf books available. I look for the humorous side with unusual things that happen on a golf course. That is the topic of ma golf book I intend to publish. My ebook here on bellaonline.com is called "Golf is Forever" and covers many adventures in my 50 years of playing golf.
My list of strange golf books and those I found interesting and helpful:
Naked on the First Tee by Ann Kelley
Golf Games within the Game by Linda Valentine and Margie Hubbard
Golf's Most Wanted by Floyd Conner
How to Quit Golf by Craig Bass
The Red Tease - A Women's Adventure in Golf by Elaine Romano
Hole-In-One by Chris Rodell
Games by Chi Chi by Chi Chi Rodreguez
The Grand Slam by Mark Frost
Zen Golf by Dr. Joseph Parent
Golf Handbook for Women by Vivian Saunders
Chicken Soup for the Women Golfer's Soul by Jack Canfield and Soup for Soul crew.
My favorite fiction golf book was "Dead Solid Perfect" by Dan Jenkins I have read later books by Jenkins but they do not compare to this one. What made it so funny for my self and my husband was that we had played the Goat Hill's Golf Course of Fort Worth, Texas. Knowing the kind of players that this course produced and the crazy games they played made it a winner with us.
I checked out the web sites listed above for www.golfspast.com and found this to be rare items of golf including books. When I checked out these books some ran as high as $1-2,000.00 so that was out of my price range. They did have some autographed books that went for $20-50.00 so that also was out of my range. The second web site of www.oldgolfbooks.com was over 5000 books listed under UK old book shops. It was an interesting search and affordable but I did not find something I wanted to pay postage on from Britain. My search is ever on going so I will check our library for the ones I mentioned in the Golf For Women magazine article.
My ebook "Golf is Forever" is now available. Check out this web site to find what it is about and how to order a copy.
https://www.bellaonline.com/ebooks/ebook137
You Should Also Read:
golf magazine


Related Articles
Editor's Picks Articles
Top Ten Articles
Previous Features
Site Map





Content copyright © 2019 by Letta Meinen. All rights reserved.
This content was written by Letta Meinen. If you wish to use this content in any manner, you need written permission. Contact Sandy Eggers for details.