Hedges, Fences and Walls in an English Garden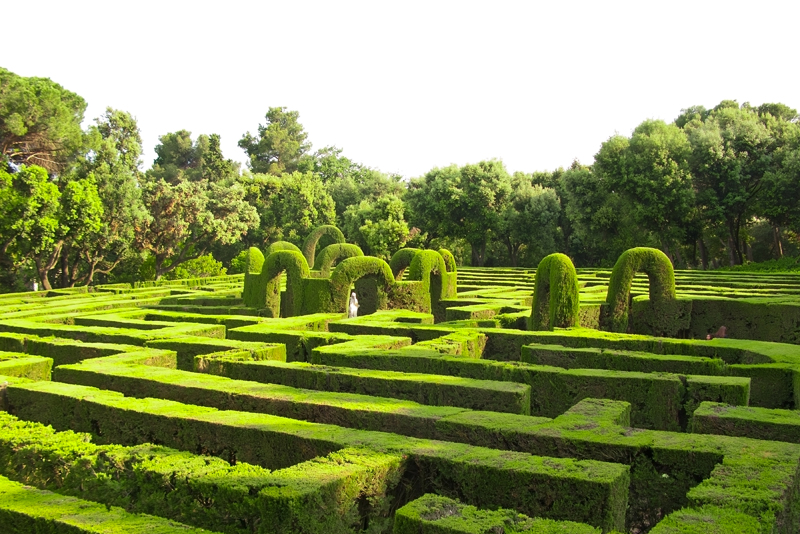 Hedges, fences and walls are important features in an English garden. They help create a backdrop for the riot of color that's a standard feature of an English garden. They also provide shade and privacy. They can serve a practical purpose such as hiding an unsightly area such as trash cans.

If you want to create privacy, a hedge, fence or wall should be at least five feet tall so passers-by can't see in. If you're more of a friendly type and want to show off your garden, then the hedge, fence or wall should be under three feet tall to encourage people to see into your garden.

Hedges

English gardeners like to encourage wildlife into their gardens. Hedges are a good choice for this purpose. They provide valuable habitat for small animals and birds. If you choose plants that have fruits or nuts, they will also provide food for wildlife. Hedges absorb carbon dioxide so they are 'greener' than a fence or wall. There will also be more air flow through a living hedge than through a solid wall or fence. This makes it a good choice for the health of your plants.

The disadvantage of a living hedge is that it can take years to grow to the desired height. It will also require maintenance – most will need trimming once or twice a year, depending on the species you choose and the style you prefer. A tightly trimmed hedge will need more frequent maintenance.

For a short, evergreen hedge, choose boxwood or some varieties of holly. Even shorter plants would include lavender, santolina, or rosemary. They can all stand up to trimming if you like a neater look. Slightly taller would be a row of roses or privet. The tallest hedges would include trees such as Beech, Hazel, and Yews. They are all good for encouraging wildlife.

Fences

There are lots of wooden fences on the market. Choose the type that suits your home and complements the style of garden you're going for. A white picket fence is charming for a small English cottage garden look. A bamboo or willow screen is more rustic, but very typically English. They look best in relatively short lengths – for example, just enough to hide the compost pile or garbage cans. Split rail fences will give you a much more country style look and allows the maximum amount of air flow.

The advantage of fences is that they come in a wide variety of heights and their effect is instantaneous. Check that the wood is from environmentally managed forests.

Most wood fences will need to be painted or stained once a year, so be sure you are willing to do this.

Walls

Brick walls the most expensive of the three choices, but provide a beautiful backdrop for your English garden. If you live in an older house you may be lucky enough to have painted or brick walls extending around your property, on which you can grow a wealth of climbers such as jasmine, wisteria, and roses. Fruit trees can be espaliered against a brick wall, making it easy to pick the fruit.

A walled garden creates its own micro climate, giving protection to the plants from the cold winds and frosts, so you are able to grow less hardy plants and fruit like peaches and apricots. A walled garden was a Victorian essential.
You Should Also Read:
The English Knot Garden
Creating a Walled Garden
Designing an English Garden


Related Articles
Editor's Picks Articles
Top Ten Articles
Previous Features
Site Map





Content copyright © 2023 by Carol Chernega. All rights reserved.
This content was written by Carol Chernega. If you wish to use this content in any manner, you need written permission. Contact Carol Chernega for details.