Get Ready for Fall Allergies and Asthma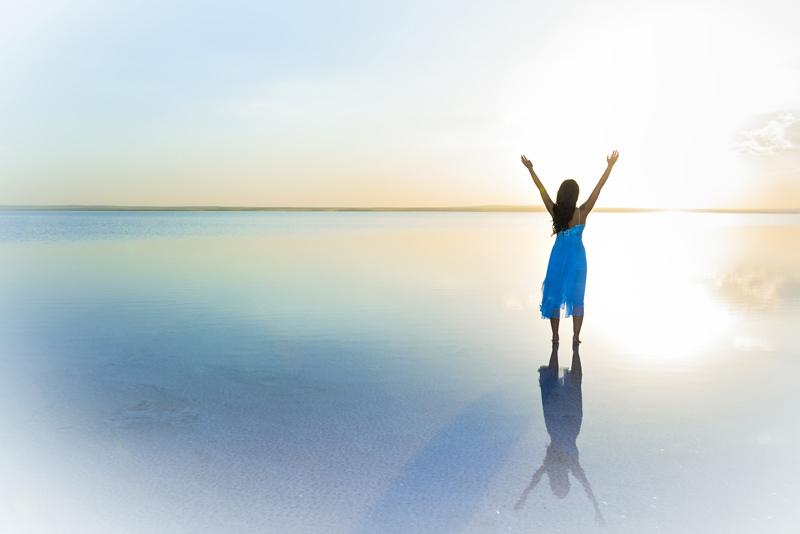 Fall is a beautiful time of the year, filled with colorful leaves drifting to the ground and cooler weather that refreshes after a hot, dry summer. Most people believe fall is a time when allergies calm down, as the growing season ends with the cooler weather. However, fall is also one of the major seasons for allergies and asthma. If you and your child have allergies and allergic asthma, you may be facing two problems at the same time. Allergies and allergic asthma go together; the processes that cause allergies, including inflammation and swelling, can also bring on asthma flares and attacks.
Fall Allergy and Asthma Triggers
You'd think that pollen season and allergy triggers would diminish in the fall. Not so. Fall's a very busy season for plants and mold. If you have hay fever, then you're at increased risk for fall allergies. Here's a list of the most common fall allergy and asthma triggers:
Common Fall and Allergy and Asthma Triggers
• Dust mites: due to increased levels of moisture during fall in some parts of the country
• Ragweed
• Pigweed
• Russian thistle
• Sagebrush (related to ragweed)
• Cocckelweeds
• Mugwort (related to ragweed)
• Tumbleweed (yes, you can be allergic to these—this is one of my triggers)
• Mold spores: these types of mold spores are more prevalent in the fall:
Alternaria, Dadosporium and Aspergillus.
Ragweed
is one of the most prevalent fall allergens in the U.S. According to the Asthma and Allergy Foundation of America (AAFA), ragweed lives for one season (growing mainly in rural areas), with one plant producing up to 1 billion pollen grains. These pollen grains are carried on the wind into urban areas, where concentrations of ragweed pollen peak between 10AM to 3PM. This is the time of day when most of us are out and about carrying on our daily business, exposing us to high levels of ragweed pollen.
Mold
is another common fall allergen. Mold spores thrive in the dampness and higher humidity levels that can come with fall. Falling leaves left on the ground are prone to mold, as are damp bathrooms and basements. Mold spores are easily carried on the wind, which makes it easy for the spores to be blown into our homes, work places and schools.
Dust mites
are another allergy trigger that thrives in the fall. Dust mites need higher humidity levels in order to live. They can be blown around your home when the forced-air furnace is first turned on in the fall.
Fall allergy and asthma symptoms:
Here's a list of common fall allergy and asthma symptoms. You and your child might not suffer from all of them, but it's possible to have one or more of these symptoms at a time.
• Coughing
• Watery eyes
• Sneezing
• Runny nose
• Dark circles under the eyes
• Itchy eyes and nose
• Worsening asthma symptoms, including chest tightness, difficulty breathing, wheezing and coughing.
Fall Allergy and Asthma Treatments
Fall allergies and asthma treatments are the same as those used other times of the year. These treatments can help you to control your fall allergy and asthma symptoms.
Medications for Allergies:
• Corticosteroid nasal spray
• Decongestant
• Antihistamine
• Immunotherapy (allergy shots)
• Eye drops (antihistamine and/or corticosteroids)
Medications for Asthma:
• Inhaled corticosteroids
• Quick relief inhaler (short-acting broncho dilator)
• Leukotriene modifier
• Long-acting broncho dilator
Along with the use of medications to ease and control fall allergy and asthma symptoms, avoidance and prevention are the next methods to help you and your child feel better.
Fall Allergy and Asthma Prevention
Here are some steps you can take to limit exposure to fall allergy and asthma triggers:
• Keep windows closed at night: this will help to keep ragweed pollen and mold spores from entering your home.
• Clean up fallen leaves: mold thrives on fallen leaves; cleaning up leaves will keep mold from taking hold in your yard.
• Close car windows when driving: you will avoid exposure to pollen and mold spores. You can use the recycle function on your air conditioner to keep the car from becoming too stuffy.
• Get a flu shot: colds and flu begin to spread in the fall. The flu is a dangerous respiratory illness for asthmatics. Getting a flu shot will keep you from getting the flu; if you do catch the flu, you may have a lighter case than if you didn't get vaccinated.
• Monitor pollen and mold counts in your area (see link at the end of this article)
• Stay indoors when pollen and mold counts are high.
• Wear a protective allergy mask when you clean the house or to work in the yard. You may feel an allergy mask is a bit extreme, but they can help you to avoid exposure to allergens and asthma triggers. Allergy masks, with the N95 designation, are the best masks. An N95 mask will block out about 95% of the smallest particles you're exposed to.
Fall is a beautiful time of the year, but it can bring along allergy and asthma flare ups. If you take steps to avoid and prevent exposure to your fall allergy and asthma triggers, then you'll have a happy and healthy fall. Be sure to get your flu shot, too.
Monitor pollen counts in your area by going to
Pollen.com
(this is an offsite link): https://pollen.com/allergy-weather-forecast.asp
Please check out my new book
Asthma's Nothing to Wheeze At!
Now also available on Amazon
Asthma's Nothing to Wheeze At!
You Should Also Read:
Common Asthma Triggers
Control Dust and Dust Mites
Humidity and Asthma


Related Articles
Editor's Picks Articles
Top Ten Articles
Previous Features
Site Map



Follow @SherryAsthma
Tweet





Content copyright © 2023 by Sherry Vacik. All rights reserved.
This content was written by Sherry Vacik. If you wish to use this content in any manner, you need written permission. Contact Sherry Vacik for details.