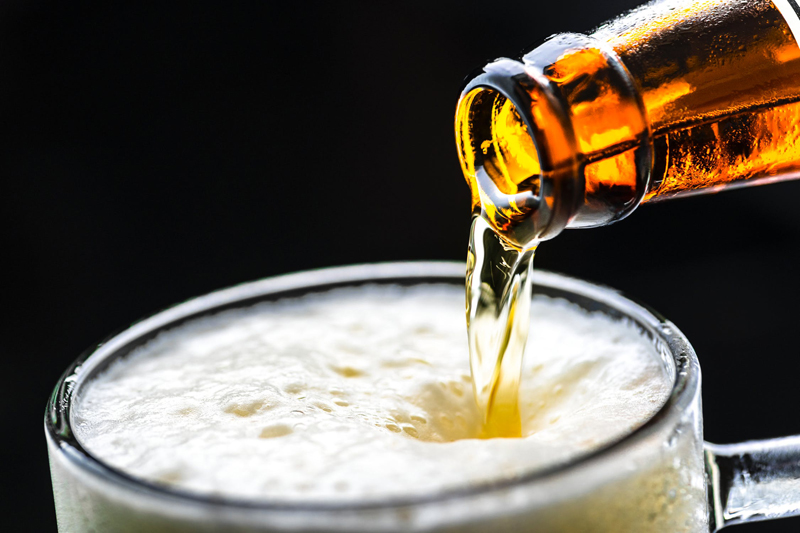 Aroma is a powerful temptress. She enters the mind through the olfactory senses, lingering in the background to activate memories, long thought forgotten. White flowers, for instance, are possibly the most temptingly fragrant – their color unassuming and modest, yielding to the brashness of their more garish counterparts. Yet, in their humble attire, they seize the deepest emotions of your spirit, breathing life into shadows like a White Rose of Yorkshire.

Music and words, carefully placed, have the power to carry the same emotional essence, proven by such masters as Victor Hugo and lyricist team Herbert Kretzmer and Alain Boubliland, lifetimes apart, but bonded by emotion:

"Take my love,
For love is everlasting…
And remember,
The truth that once was spoken,
To love another person is to see the face of God."

Love, dynamic and bold, yet soft and tender…an autumn wedding. Whether under a canopy, in a trellised garden or within the solemnity of cathedral arches, in deepest emotion, vows are exchanged. Love is sealed. Life begins.

What aristocratic, royal beer might be dignified enough to toast to such burning love?

Malheur Bière Brut
Wedding Beers must bloom from some extraordinary marriage between spices and grains, hops and herbs, or from a process that nurtures the yeast through delicate layers of fermentation. Malheur Brut Reserve (aka Bière Brut) of Brouwerij de Landtsheer, Buggenhout, Belgium evolves into a complex beauty that is dosed with Champagne yeast before bottle conditioning. It then slowly rolls and turns, twisting upside down in a seemingly weightless set of motions. This process is known as remuage. During this strange "dance," the yeast begins to settle out, collecting on the sides, and falling into the neck of the bottle as it stands, supported upside-down in a specially designed cage. The bottles are chilled, the contents collected in the neck are frozen, the plug or "lees", consisting mostly of yeast, is degorged (released), and the bottle quickly re-capped. These distinctive beers can then be kept for long periods of time without the danger of off-flavors being released into the beer during yeast autolysis.

Complex flavors develop. Aromas of spicy grain, decorated with vanilla, orange, peaches and apricots, dust the air. The pale golden body supports a loose, rocky head, while constant streams of effervescence persist. Mouthfeel is velvety and satin-like, while tiny bubbles tickle the cheeks and do handsprings on the tongue. The 11% ABV makes its presence known, and finish is crisp.

Pelican Pub Bridal Ale

Bridal Ale, crafted by Pelican Pub and Brewery in Pacific City, Oregon, USA was specifically designed to celebrate the wedding of brewer Travis Zeilstraand and server Jen Pelletier. Bridal Ale's coppery body shines with luminous tangerine highlights, and an unpretentious, creamy head that settles to a veil over the surface. The nose detects subtle aromas of earth, flowers and orange skins, merged with a bready, toasted maltiness. On the tongue, the rich, sweet caramel malts heat up with lingering warmth, woven intermittently with orange zest, cherry skins, raisins and plums. Mouthfeel is supple.

Five select malts – 2-row malt, Golden Promise, Munich, Caramel 15 Malt, and Special Roast – blend together with the purest local waters and U.S. Tettnanger hops. American Ale yeast provides the magic – a magic recognized at the Great American Beer Festival, 2006, where it earned the prestigious Silver Medal in the Belgian & French Style Ales / Biere De Garde category. Presentation is extraordinary, with cork and cage finish and golden foil. One hundred eighty cases - hand-signed by brewers Darron Welsch, Ben Love and Todd Campbell, their endorsement of premium quality.

DeuS Brut des Flandres

"Cuvee Prestige" on this label hints at the luxury hidden inside each bottle of DeuS, and the alcohol hidden inside the delicate flavors. Crafted with the palest summer barley, it languishes through a primary fermentation, then is dosed with priming sugar and a wine yeast for re-fermentation. In keeping with the méthode Champenoise, it travels from Brouwerij Bosteels in Buggenhout, Belgium, to Rhiems in France, the capital of Champagne, where it is bottled, re-fermented for a cycle of the moon, and put to cellar for a year of maturation. It then follows another lunar cycle for remuage, (or riddling), and dégorgement.

This produces a luminous, body of golden straw, shimmering and effervescent, with constant bubbles streaming upward from the floor of the glass. The head is poufy white, and displays lace in beautiful patterns on the glass. Aromas are citrusy and earthy, like a field of wildflowers. A light juiciness touched with spice, albeit delicate. Flavors echo aroma. The 11.5% ABV hides behind a silken screen, taking you by the hand, and leading you to the Gates of Nirvana.

Russian River Beatification – Batch 001
This blessing from Heaven serves up in a 375 ml antique-glass style bottle with cork and cage. The presence of 4 hourglass icons on the label indicates it can be aged for four years from the time of bottling, allowing you to develop greater complexity and depth as time allows. Upon the pour, the fizzing head rises up, with an inner effervescence that pops and swirls. An orange apricot body supports a thin, firm cap that insists on leaving shreds of lace with each sip.

Aromas of orange, earth, wood and a Granny Smith apple tang fill the nose. On the tongue, oranges dance with lambic sourness, merged with a soft, aged wood character. Hints of vanilla shine through the complexity. Intense carbonation skips across the palate, then breaks into a velvety plushness. As a special occasion beer, this is a superb selection for the Wedding table.

Eisenbahn Lust

Another Biere de Champagne that demands attention is Eisenbahn Lust from Cervejaria Sudbrack Ltda, Blumenau - SC, Brazil. Following the méthode Champenoise style of remuage and dégorgement, Lust reveals its pale amber body, dressed in a foamy head of opalescent ivory, with extraordinary staying power. Light fruits of orange, melon, and apple skins tease the nose, seducing you into tasting her sweetness. Honey, dried apple, orange, and nuances of pear merge with malt. An earthy leather note punctuates a light spiciness, while the 11.5% ABV teases the tongue. Finish is sweet but dry.

Superb beers for the Wedding toast, each one to quaff with fervid desire!

Cheers!
 
You Should Also Read:
Does Carmen Electra Drink Chimay ?
Champagne Beer for Champagne Girls
Secrets of the Brewers Reserve


Related Articles
Editor's Picks Articles
Top Ten Articles
Previous Features
Site Map





Content copyright © 2023 by Carolyn Smagalski. All rights reserved.
This content was written by Carolyn Smagalski. If you wish to use this content in any manner, you need written permission. Contact Carolyn Smagalski for details.